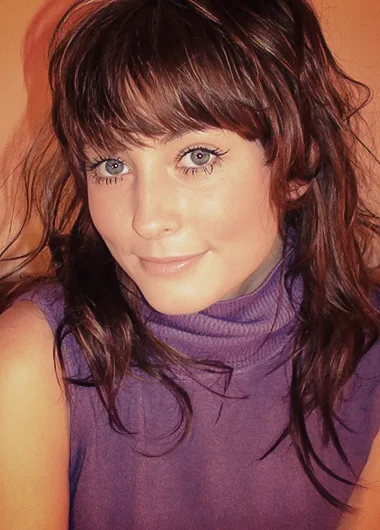 00CutieLily
My Most Wanted LiveJasmin Camgirl
Nicknames:
This is a review of a retired LiveJasmin camgirl called 00CutieLily, how she was also known as Paris Nicollet, which was her name for the modeling work. This cute Hungarian camgirl joined LiveJasmin in 2007, and for a period of 9 years, she was one of the most popular camgirls. Hence the title of the most wanted LiveJasmin camgirl.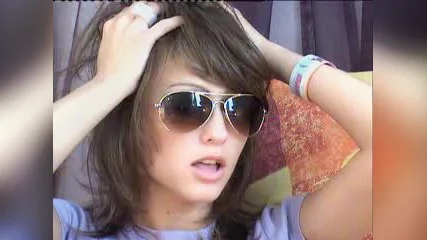 00CutieLily retired from camming in 2016. The reason for her retirement was predictable and sad. Usually, when a camgirl retires, I remove the review. Exceptions made for camgirls that were so popular and relevant in the camming industry that I can't simply delete something that I consider a piece of camming history.
However, after a long time offline, this review has been brought back in 2022 with a revisioned version. Basically, it is the same review, but the text has been adapted to present events that took place in the past, not in the present. And also, some pictures and videos have been removed. Although I think Lily wouldn't mind if I post her stuff, I rather not share videos of a camgirl who quit so long ago.
Who Was 00CutieLily of LiveJasmin?
Firstly, if you are wondering why the hell she has this nickname with a double zero in the beginning, then you probably never heard of the basic, easily manipulated way of listing online camgirls that LiveJasmin had back in 2007. In short, they used to show models sorted alphabetically. Models and studios quickly realized that a nice name like CutieLily wouldn't show up on the first page. In fact, it would be pushed to page three or something. Solution? Add a number to the name.
Sounds stupid, but it was an effective trick. Effective until everyone starts adding numbers.
But Who Was 00CutieLily Anyway?
Right, I was supposed to introduce 00CutieLily. She was a camgirl from Hungary who started camming on LiveJasmin when she was 22 years old, and she quickly became one of the most wanted camgirls on LiveJasmin. Well, I could say that she was, in fact, the most wanted across all webcam sites.
By most wanted, I mean that everyone wanted a private chat with her. Together with SweetiModel, she was also one of the most searched on MyCamgirl and porn forums in 2009. They both have similar natural tits. Though, SweetiModel was blessed with a higher grade ass.
Nowadays, nobody knows her. But back in 2009, when I originally published this review, almost everyone knew or heard about 00CutieLily of LiveJasmin. She was a super famous LiveJasmin camgirl who everybody was always searching for private videos.
00CutieLily was so popular on LiveJasmin that it was extremely hard to have a chance with her in private chat. Besides the long line of members wanting to private with her, there was the fact that Lily used to work only one day per week for just a few hours.
The common belief was that she was probably busy in college or something like that, But I know firsthand that she was not having a busy life outside LiveJasmin. She simply was not committed to the job and would randomly show up for work.
My First Private Chat With 00CutieLily on LiveJasmin
All that made it almost impossible for me to get an exclusive video of 00CutieLily in private chat. I said almost! Because one day, I finally had my chance with her and recorded our whole private chat.
I must say it was hard to get it. Firstly, because she was not answering my questions. Actually, I did just one question: Are you ready for a private show?
I don't know why, but she didn't answer that. In fact, her room was full of paying members asking things, and she was answering from time to time. Seems she was enjoying watching the people talking in her room while smoking a cigarette.
I asked if she was ready because she was talking to someone in her bedroom. More about that later.
Normally, when a model is talking to someone in her room, it most likely means that she is not ready for a private cam show because there is a person in the room. If I had just started a private chat, she could just tell me in private that she couldn't get naked at the moment.
At some point, I gave up and left the room a little frustrated with no reaction from her. I mean, it was hard to catch 00CutieLily online, and when it happens (I have credits to spend,) she just doesn't respond at all.
I came back later only to find out that she was busy in a private chat. And then comes the question: Join it or not? She can be just chatting or performing an explicit cam show. I took the risk and joined the private show.
For the love of God. She was just sitting there doing nothing, just checking emails or something.
Then The Hot Action Starts
The private session could just be in the beginning, so I decided to come back a few minutes later. It was a wise decision. When I came back five minutes later, she was already all naked with her pussy wide open.
I thought she wouldn't talk to me because I was not the guy who originally took her in private (old LiveJadmin guideline for models that is still in place.) But she did say a few words to me.
Interesting because in free chat, she ignored all my attempts to interact. But in private chat, she spoke to me before I even said anything. She was so nice that she even showed her asshole when I asked for it. The show was really good. I had watched some recorded videos of 00CutieLily before, but a live cam show is always much better.
From then on, the show only got more hardcore. She started fingering her asshole, first with one finger and then with two. All that without me asking anything. Honestly, I had the feeling that she was performing a show for another member on another camsite. But in that period, she only had this LiveJasmin account. Her CamContacts account was inactive already for a long time.
Soft But Good Anal
I must say that was a big surprise. In none of 00CutieLily's videos I saw her doing anything with her tight asshole. The usual sex act was fingering her pink pussy.
Another reason for the surprise was because it all started suddenly. I never asked to fuck her ass, even because I thought she had a no-anal policy. But in the middle of the show, she turned around, licked her finger, and started rubbing her asshole. A few seconds later, she was fingering it.
The big wow happened when she introduced four fingers, almost fisting her ass. I never thought that a young girl with that innocent smile could easily stick four fingers in her ass. Honestly, the big surprise was how easy it was for me to get the most wanted camgirl on LiveJasmin to put four fingers in her ass. I didn't even ask for that. She just started doing it.
She did it so easily, leaving me jaw-dropping with the way she fucked her ass. Four fingers in the ass like that is not for anyone. That was proof that her angel face can hide naughty things. This girl is ready to fuck!
She continued with things a bit more extreme. I remind you that I didn't ask for anything like that. She wasn't even reading what I was typing or looking at the computer. She just proceeded without any hesitation to do ass-to-mouth by sucking her fingers. 😮 She is more like a naughty girl than an innocent girl.
Who Was In Her Bedroom?
That person in her bedroom that I mentioned before; was Bea, 00CutieLily's sister. She was also a camgirl at LiveJasmin, where she was well-known as 000Megan. She quit LiveJasmin. But she is still actively working for a studio under a bunch of different names on other camsites. I have checked with both of them, and they confirmed that. I will assume it is true. Before you ask, I don't know if I will take her 000Megan into private chat (update: I ended up having a private chat with 000Megan in 2015.)
More About 00CutieLily
She is from Hungary but does not like to talk much about it in free chat.
During my research for information, I found out that she has done some softcore for some porn websites. Indeed, she has another stage name (Paris Nicollet), and a guy pointed me to a gallery with some good pictures. Just Google her, and you will find more galleries and see that some profiles say she is really from Hungary.
00CutieLily as Paris Nicollet of Defloration
In any case, the story of Paris Nicollet is somewhat relevant. 00CutieLily has told me this, and it has been confirmed by her sister, 000Megan. Lily got an offer to pose for an adult site called Defloration. This site is dedicated to, supposedly, young virgin girls. Lily fitted very well on their ideal model.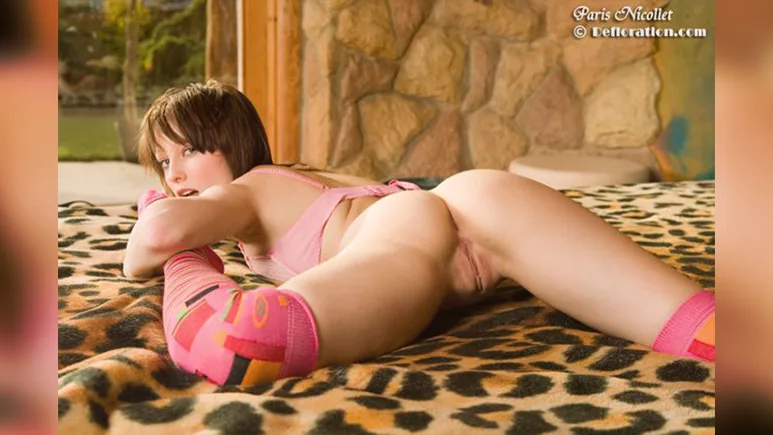 She went there and posed for a professional photographer. Got paid, and the content went live on their site. Months later, she found herself on a bunch of sites, and this was shocking for her. Why? Because according to her, Defloration promised that her pictures would never be available in Hungary.
Well, she was naive. This is the internet. Maybe Defloration does not focus on the Hungarian market; maybe it is not even known in Hungary. But it exists on the internet, and anyone can access it. Even if Defloration was blocking Hungary, it is still a porn site and will most likely have its content pirated. Sooner or later, pictures of 00CutieLily spreading her virgin vagina would surface.
She also claimed that Defloration said it would be a modeling session, very glamour, maybe softcore, with no masturbation. But on the day of the shooting, they asked if she could use a dildo.
That is her version. But if you visit Defloration's site and spend five seconds there, you can get a pretty clear idea of what kind of content the site produces. If she had visited the site, she would see that, firstly, the site is available in Hungary. Secondly, she would also see that pretty much every girl is performing sex acts. Either solo masturbation or sexual intercourse with men.
In any case, she said she was going to try everything to remove her pictures and videos from Defloration's catalog.
Was 00CutieLily Really Virgin?
That is what everyone was wondering. Was 00CutieLily really a virgin when she posed for Defloration? The word from her is that, no, she was not a virgin. Through, in detail, she explained that when she did the work for Defloration, her flower had almost no experience, and her pussy had only seen one cock.
Of course, the site does not have virgins. Honestly, I don't know why anyone would think that. How the hell would someone be able to find so many virgin girls willing to have their first sex experience recorded for the whole world to see? Oh, and everything without a condom, with some guys finishing inside. Also, every single of these virgins handles everything very well. It does not look like it is the first time they are sucking a cock or having a man penetrating them. Some of them even have anal sex.
The Infamous Blowjob 00CutieLily Once Gave to a Guy on LiveJasmin
Yeah, this isn't even allowed by the rules. Models can't have another person on camera, ever. But 00CutieLily once brought her boyfriend to her bedroom and ended up giving him a full blowjob in private chat. With facial cumshot and everything.
Why did she do that? I have no idea. Somehow the member in private chat with her realized there was a guy in the room and asked 00CutieLily to give him a blowjob. I know I would try that. I would even try more.
This happened before tipping models were possible on LiveJasmin. So, either the guy was there for a long time to pay for the blowjob, or Lily agreed to suck a cock without extra credits. Honestly, I don't know much about this event. But I know it happened, and it took place on LiveJasmin because there is a video.
The Fall Of The Most Wanted LiveJasmin Camgirl
After some time, I stopped following 00CutieLily. I am not going to sugarcoat this; her image started to degrade. She changed from a super cute and fuckable young girl to a nasty girl with erratic behavior.
The makeup was horrible, with her face covered with a strong white base. Her hair looked like it had not been washed for weeks. There was no manicure; it looked like she was nail-biting.
Even her bedroom was a mess. It was dirty, with laundry everywhere. She would perform the cam shows on a blanket placed on the floor.
Something Was Off
I realized something was wrong with her when she started screaming and laughing on camera for no reason. This happened during a private chat that I had with her in 2015. I caught her in the middle of a show, but since the original member left, the private chat was handled to me.
She didn't even acknowledge that I was in the room; she just continued doing the show for I don't know who. And there was 00CutieLily, not so cute anymore, lying down on a dirty blank on the floor, trying to spit on her own pussy.
I tried to interact with her, but it really felt like she didn't even know she was online on LiveJasmin. Out of nowhere, she grabbed her black panties and stuffed them in her pussy. I am sure I was the only member paying for the private chat, and I never asked her to do that. In fact, I was just repeating myself, saying hello.
It was a bit disturbing, frustrating, and sad. So, I gave up and closed the private chat. That was the last time I talked to 00CutieLily.
I had a chance to talk to Lily off-camera during her early years as a camgirl through e-mail and instant messenger. She was always quirky and funny, with good humor. That is how I want to remember Lily.
If you are wondering why there are no videos or pictures of 00CutieLily, that is because she asked me to remove it back in 2009. Even if she had not asked, since this is a review about a camgirl who is long gone, the videos/pictures would be removed or reduced to non-nude content.
No reviews have been added yet.
This review has no photos.
This review has no videos.