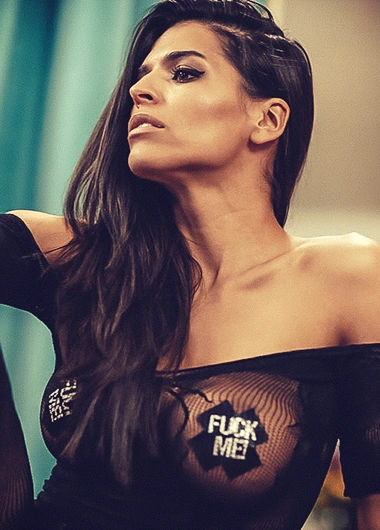 ToxicSophie
My Immersive Camgirl
Nicknames:
I know ToxicSophie for quite a long time. She is a veteran cam model that can provide one of the hottest cam shows you will ever watch. She still has the same energy she had when she started, and her body is still smoking hot. There is absolutely nothing that can go wrong with her shows.
I will be calling her by her original name – ToxicSophie – instead of her new LiveJasmin name – DrellaWolf. Honestly, I prefer a lot more the original name. Though, yeah, she can be a wild wolf in bed.
ToxicSophie provides immersive hardcore shows
ToxicSophie reminds another LiveJasmin veteran, AnisyiaLove. They both have been camming for about the same time, both super hot and extremely playful.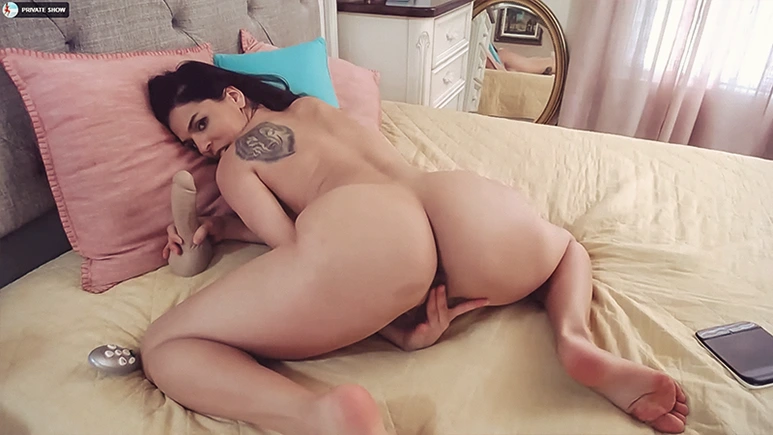 I can't say that one is better than the other because they can provide spectacular cam shows. But there is something that sets them different apart.
My guess would be the room's size and the webcam position. AnisyiaLove sets up her webcam too far away in her huge bedroom, which works great for her sex machine but not good for intimate sessions. On the other hand, ToxicSophie has a bedroom with a more reasonable size. She takes you closer to her by setting the webcam in a position that makes the show more intimate and immersive.
The room looks good. Looks good, as in normal. It is nothing out of the ordinary, no luxury furniture or luxury accessories, but elegant, and it does the trick. The mirror is a must that she knows how to use to improve your experience with her.
It is true that, no matter what, we are still watching the show in the third-person POV. But ToxicSophie really knows how to put you inside the game.
There is no public chat with ToxicSophie
Yeah, you can forget if you want to have a quick conversation with ToxicSophie in free chat to decide whether or not to go in private chat. It is near impossible to catch her in free chat. I mean, this is a cam model who has been spending 85% of her time busy in private chat. It seems that her usual price per minute – 3.99-4.99 – does not scare members.
Pretty much the kind of action that happens in private with ToxicSophie
Speaking of each, if you think that is a bit too much, you really need to watch the video below with highlights of her fantastic performance in a private chat. Yes, 3.99 is above the average. But ToxicSophie is a cam model way above the average.
ToxicSophie is a sex beast
Firm ass, round, big – yet her butt cheeks move like jelly when she's in the doggy style position. That is something not easy to accomplish, a firm ass that can be jelly in the right moment.
Well, we all want to see that ass moving back and forth when we slap it. ToxicSophie probably, thinks that she's some sort of a pornstar because that's how she acts in private chat. A sweet brunette, almost shy in free mode (if you catch her in free chat), but a sex beast in private.
Give her whatever, and she will suck it on cam. And her best feature, besides that ass, would be the fact that she really knows how to mimic a sex session, even if she has a dildo inside her pussy and not a real dick. That is one more example of how she can perform an immersive show.

Rubbing her pussy
I have had many private chats with her, and I have peeked on many as well. ToxicSophie is the kind of camgirl that can easily go half-hour nonstop of pure masturbation.
If we have to talk about the actual live sex private show, things will be the same – fantastic. She is polite; she will sit in all sorts of positions and talk to you. And most importantly, she will say no to nothing. If this is what you want, ToxicSophie will swallow that damn brown dildo at your request. The girl is always on fire!
The most impressive is that she can do all that without drifting you into boredom. I always want her to keep going in one position because it looks perfect. But then she changes position and shows me that she can be equally hot in a different position. She can easily rotate in five different positions for a half-hour, and each position is as hot as the next one.
High sex drive
Changing positions anyone can do. But what about actually masturbate the whole time with the same sex drive? That is not for everyone. If you can afford it, ToxicSophie will fuck her pussy in all positions you can imagine for hours. From the first to the last minute, she will perform like she has just started the cam show.
I have never seen her show any sign of being tired. The only moment she has ever asked me for a second was to look for a different sex toy. This pretty much sums what kind of girl ToxicSophie is.
You can use the comment section to talk about this review or go to the forum to talk about Sophie.
Related links
Camgirls Similar to ToxicSophie
Here are some reviews of camgirls that have the same hot tits and energy as ToxicSophie
No reviews have been added yet.