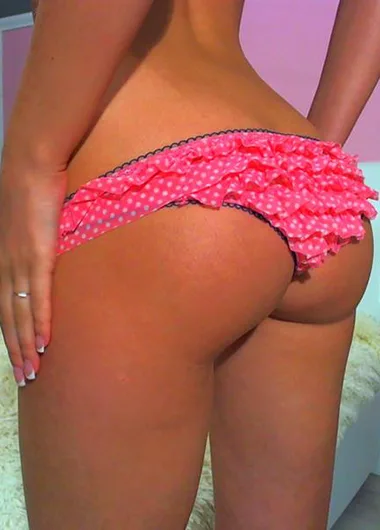 SweetiModel
My Terrific Booty Girl (LiveJasmin Top Model Retired)
Nicknames:
This is an archived review about a retired LiveJasmin camgirl SweetiModel. Originally published in 2012, this review was last edited in 2022. For four years, between 2010 and 2014, SweetiModel camgirl was one of the hottest girls online on LiveJasmin. I dare to say across all camsites. This beautiful Ukrainian camgirl was young and playful. However, without any warning or explanation, SweetiModel retired and never returned.
As I consider her one of the best I ever had a private chat with, I can't simply remove this review like she never existed. SweetiModel was so damn hot that it is a crime not to share some pictures of her amazing booty or spectacular natural tits.
Parts of this review will refer to events that happened long ago. But the text will remain in the present tense.
Who Was SweetiModel of LiveJasmin?
As I mentioned before, she was a tremendous sensation on LiveJasmin for three years. Honestly, she could continue as a top model for longer. I have no idea why she decided to retire so young at her highest moment.
SweetiModel was, in fact, a sweet girl with an astonishing body. Although, I must confess that I never really gave her much chance to show her personality. But she was sweet.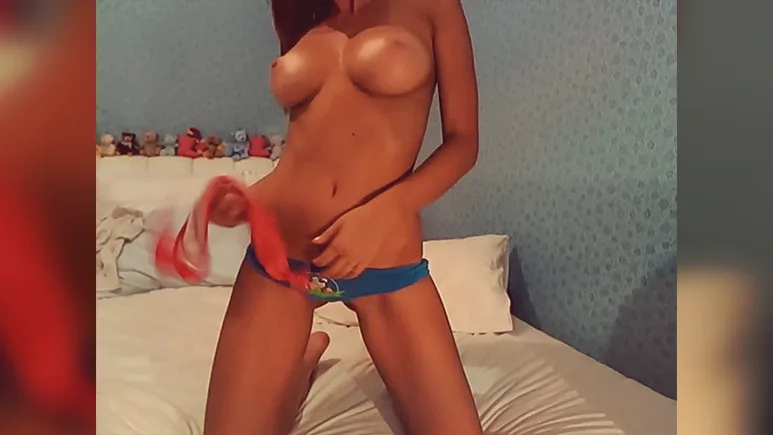 Being super hot and beautiful means nothing if you can't please the member. And SweetiModel knew how to do it. At least for members looking for explicit shows. To be fair, her English wasn't good enough to keep up with a conversation. It was just enough to understand what members wanted.
I stopped looking for the perfect camgirl a long time ago. It is not that no girl is good enough. But what is the definition of a perfect camgirl? And how to pick one girl to be the perfect one? Although I'm tempted to use the word perfect for defining SweetiModel, I will go with terrific to describe her. But over the course of this review, you will see that this terrific girl could be the perfect girl.
A Girl With A Terrific Booty
One of the things that makes this girl nearly perfect is her round ass. Like me, I bet many members join her room driven by the picture of her ass.
Back when LiveJasmin wouldn't force models to use only standardized avatars that show only their faces, models had more freedom to choose their avatars. SweetiModel, having a great ass in perfect shape, obviously chose that to be her avatar. Because of that, it only makes sense to also use this same picture as her review photo on MyCamgirl.
Also, because she has quit many years ago, I think it is better to use a photo that does not show her face. Speaking of her face, that is the only reason I don't show SweetiModel's face. She moved away from camming and most likely doesn't want people identifying her in explicit photos.
SweetiModel's Piece of Art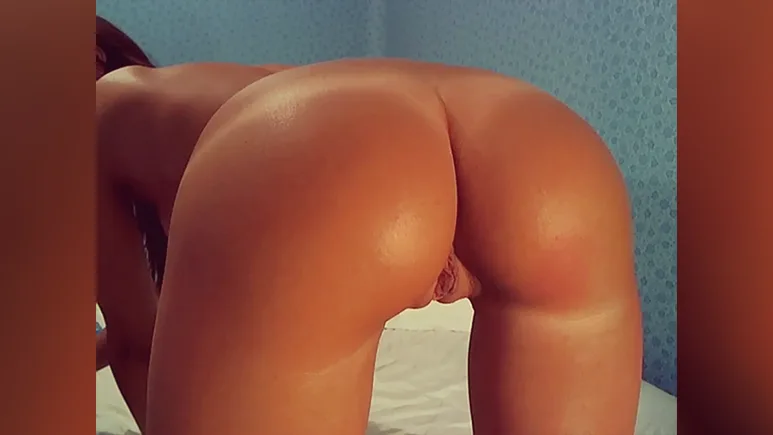 Still, continuing talking about SweetiModel's ass. Surely she got other great attributes. But there is no doubt that that round ass of hers is the first thing that stands out. Perhaps this is why in the short time she can be in free chat; she is teasing with her ass. I girl must know what she got best. And this sweet girl knows.
Though, she isn't only about an ass. She won't be in free chat shoving her ass in your face in a very pornographic way like booty queen KarinAss.
I've seen so many asses, and I must say that LiveJasmin's finest camgirl SweetiModel got one of the most terrific asses I have ever seen. It is the shape of her buttocks and the whole "piece of art." And she is so confident of her ass that she has no problem zooming on it with an HD webcam and revealing it in all details.
Revealing and playing with it. It is not a problem for her to bend over, spread her ass, and slowly finger her tight asshole. And that is another amazing thing that makes her ass so desirable. For anal lovers, that little thigh asshole of hers is an irresistible part of Sweeti's body that it is simply impossible not to ask her what she is willing to do anal.

Getting naked for private show
Even I, who just let things go naturally in private, couldn't contain myself from asking her what kind of naughty things she could do with her amazing asshole. She didn't answer verbally but quietly sliding a finger in her ass. I couldn't ask for more.
SweetiModel Is Not Just a Round Ass On LiveJasmin
But ass isn't everything she got. That is why I think SweetiModel is one of LiveJasmin's finest camgirls. has a killer body from top to bottom. Her attractive smile was for sure enough to convince some members to start a private chat. Her cute tits are close to the "big" category, but I prefer to define them as being "the right size" that fits perfectly on her body. I'd say it is a slightly smaller version of KerryBanks' big tits.
To complete the piece of art, her tight kitty. She has a superb and well-treated pussy, and considering the big dildo she uses in private (real penetration, I may add), it is extraordinary how fresh and tight her pussy looks like.
She seems to work out frequently to keep everything in perfect shape. At least, this is what I assume, considering the sexy curves of her body and the pictures of her in the gym. After all, she was born with that terrific body, but now she has to work hard to keep the art in perfect condition.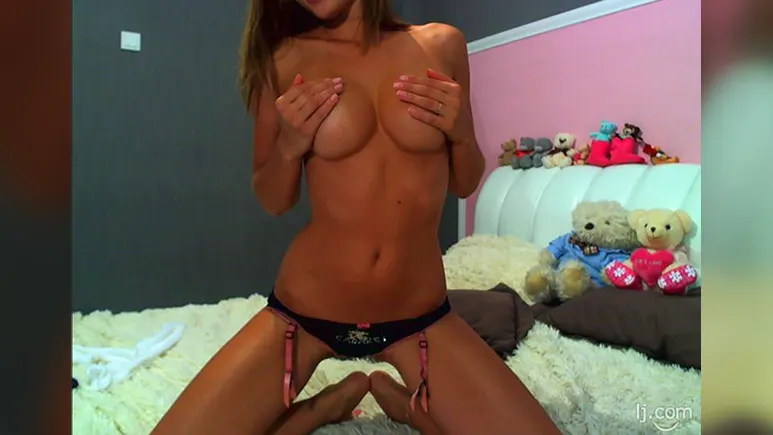 Quiet But Not Shy
You must have noticed that I said that she didn't say a word when I asked if she was into anal. Instead, she answered that by simply doing anal. This is how most of her shows work. Whenever she had something to say, she typed. In fact, except when she is moaning, I've never heard her voice. I caught her on the phone once, but she was just listening, not talking.
Anyway, this is how she works. She does not talk too much. There is no "bb" talk. Where are you from, bb? How are you, bb? Sweeti jumps into the show as soon as the private starts. It is true that she rarely asks what you want. But has nothing to do with a careless cold show. She expects the member to give some guidance while she is warming up.
So, the fact that she does not speak does not bother me. I heard all I need to hear during a naughty private. She may do it quietly and whisper a few moans. But she isn't shy at all. She was always in a very good mood and willing to play with her terrific body.
Her Peak As Camgirl
SweetiModel started working as a camgirl on LiveJasmin in the middle of 2010. She was quite active in the first two weeks after her debut. In that period, she spent around 8 hours per day online, with 80% of the time busy in private.
But after her first period on LiveJasmin, her activity slowed down to barely one hour per week. Though the percentage of time in private chat was still high. Her activity remained like that for almost two years.
Then, everything changed again in 2012. SweetiModel started coming online on LiveJasmin almost every day, working shifts of 4-5 hours, always busy in private.
Spending 3 hours in private chat every day for a camgirl without a sugar daddy is hard to achieve. This tells us how good and popular she was to have multiple members take her in private every day.
Most girls can only have so much time in private chat if they get someone completely in love with them. But SweetiModel didn't have to rely on one rich guy to achieve that. I consider this the peak of her career as a camgirl.
SweetiModel's Retirement From Camming
As I mentioned before, SweetiModel retired from camming in 2014. At that moment, she was one of the most popular camgirls on LiveJasmin. Although not a super famous camgirl, she was extremely busy in private chat.
Without any warning, she quit. SweetiModel never mentioned anything about her planning on quitting. To be honest, she was still quite young. She could easily work for another four years before getting into the dropping zone of popularity. But gosh, if even a booty camgirl like KarinAss managed to go through aging and continues camming as a 40+ MILF, I'd say that, on LiveJasmin, SweetiModel could easily do the same.
Today, she would be over 30. But with a hot body like that, unless she didn't take care of herself, it would be safe to say that she would still be super hot and a great camgirl. Just look at Anisya, who happens to have started on LiveJasmin around the same time and is still camming. Anisya is just a few years older than Sweeti, and she still got a killing body and delivers amazing cam shows.
In any case, she quit, which is why you won't find her face here, nor any video of her. I have around 20 videos of her, roughly 4 hours of pure hardcore, and some teasing. Videos that were never seen or posted anywhere. But yeah, since she was quite a long ago, I rather not share any of this.
No reviews have been added yet.
This review has no photos.
This review has no videos.