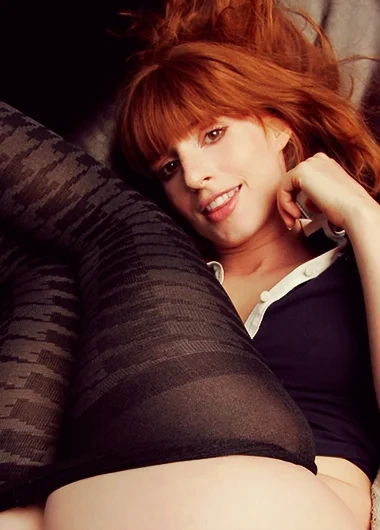 SpankAmber (AmberDawnXXX)
My Dream Redhead
Nicknames:
This is a review that I originally wrote in 2010 about SpankAmber, or as she refers to herself on her site, AmberSpanks. Many years have passed since then, but Amber continues to perform great cam shows and produce high-quality content. I have refreshed the review just give a better and more up-to-date insight about this lovely redhead woman.
Who Is SpankAmber
SpankAmber, also known as AmberDawnXXX or AmberDawnNude, is a veteran American camgirl/porn actress who has been working for years. She has had accounts on multiple camsites, but MyFreeCams is the one that she uses the most.
SpankAmber is notoriously known for her obvious redhead and round booty. But her skills and content. In short, either in a live cam show or a porn video, you can count on Amber to deliver an amazing performance. Some of the things this camgirl can do:
Striptease, the most basic of her shows, but she does well;
Masturbation. She has an arsenal of sex toys. Take your time to choose one;
Anal sex. She does that with fingers, buttplug, or a dildo;
And for her porn videos, she also does, besides the above:
Blowjob
Facial cumshot
Regular sex and anal sex
Her porn videos are solo, straight, or lesbian. The boy/girl content she does with her partner and the logistics of that is relatively easy. However, she has threesome videos with other men. The lesbian videos, on the other hand, require Amber to arrange things with other girls.
Anyway, this review about SpankAmber will go through all that. However, focusing on Amber's cam shows rather than her porn videos. After all, this is a site about camgirls. I do talk about traditional porn, but the main focus is on live shows.
A Test Drive With SpankAmber
The first time I watched SpankAmber on cam, it was not in a live show. I stumbled on her MyFreeCams profile, and I liked her pictures. But I never had a chance to see her online. Because of that, my only option would be to buy one of her recorded videos.
What I watched was two great shows that she performed last year, where she not only played naughty but also interacted very well with the guy who paid for the show.
Recorded videos are a pretty good deal because of the low price per minute, and you can have an idea of what to expect from the girl if you take her in private, but honestly, recorded videos are nothing compared to a live webcam show.
I know. You are going to say what about porn videos? That is a different thing. A recorded video is a video recorded (duh!) from a private chat that someone else paid for. Let me put it this way: in a video recorded from a private chat, you are watching what the girl did for someone else—basically, some random dude's fantasies. Yet, on MyCamgirl, you can watch my private chat videos. You can even watch videos that other users posted on the user reviews. Yeah, talk about logic.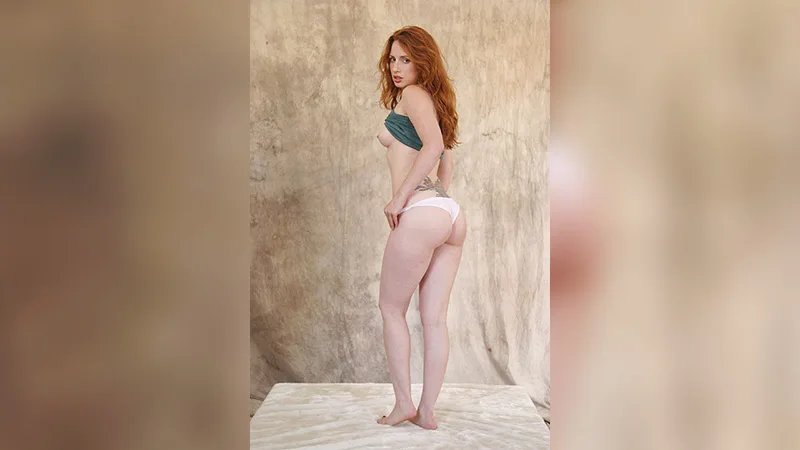 Anyway. This convinced me that I should find a way to have a private show with her.
My own private chat with SpankAmber
The problem was finding SpankAmber online. She was often online on WebcamClub (now part of the list of closed camsites) performing those scheduled shows, but it was never at a good time for me. But then, I found her online on MyFreeCams. I didn't even know she was also camming there. It was a nice surprise and my first chance to have my own private chat with her.
As soon as I joined her chat, I found her in a bedroom, moving her body in a sexy way that made me freeze for a few seconds. That is what I call teasing. Even when she stopped teasing and started chatting, it was like she was still teasing. Looking at the camera with those deep hazel eyes, she gave a naughty smile and asked: "Did you like, guys?" What a silly question! Of course, we liked it.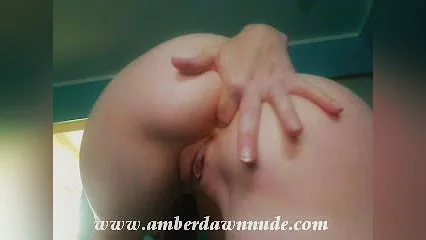 I didn't let her say anything else, and I took her immediately for what I could say that was the private chat of my dreams. As soon as the private chat started, SpankAmber nicely welcomed me, proving that she was willing to give me her best. With a sexy voice, she said:
Hey, sweetie. Thanks so much for taking me in private. What can I show you today?
With that gorgeous girl asking me what I wanted to see, I chose the soft way and decided to start asking for her tits. Although, my mind was completely focused on her ass. I just thought I should start this way and then move to her ass.
SpankAmber Wastes No Time
But it didn't take much to see her fully naked and ready to fuck. It was SpankAmber who decided to show more, and within less than 2 minutes, she was bending over and opening that round ass. For an ass lover like me, this was like heaven.
Do you think I had to tell her what to do? No way! She was one step ahead, doing what I hadn't even considered. I was appreciating her ass, and she was already getting rubbing her tight pink pussy. And then, she used her fingers to fuck herself… she did it slowly and deep.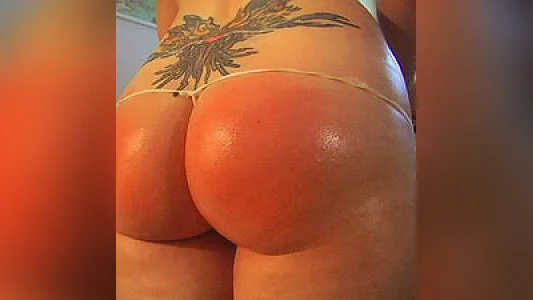 I'm not a big fan of anal. Only if the girl feels good. When I asked Amber what she thinks about it, she said that she could try. Later, I found out that SpankAmber is still, let's say, a virgin at anal sex. She is slowly trying new things. But even though that was our first private, Amber once again proved she was willing to give her best when she accepted to try a finger in her ass.
Spanking Amber
Later, I found out that SpankAmber loves to be spanked, and she has a site that is all about spanking Amber, mainly by other girls. This is pretty much a well-designed fetish that she performs very well. You can feel the pain looking at her ass after a spanking session.
SpankAmber Porn Content
Her porn videos are super hot, 100% explicit. They are split into three main categories:
Solo, where AmberSpanks plays with herself alone;
Straight, AmbersSpanks has sex with her partner;
Lesbian, with Amber having a naughty time with girls;
For any of her videos, you can expect high quality. Well, of course, you can't compare her first porn videos from 2005 to the videos from 2023. The difference in quality is abysmal due to the difference in technology. But she always produces videos with the best equipment available.
I would say that as important as the video quality is the actual content. In this area, Amber is the queen. She produces the whole thing and always knows how to make a porn video.
Kissing And Fucking Girls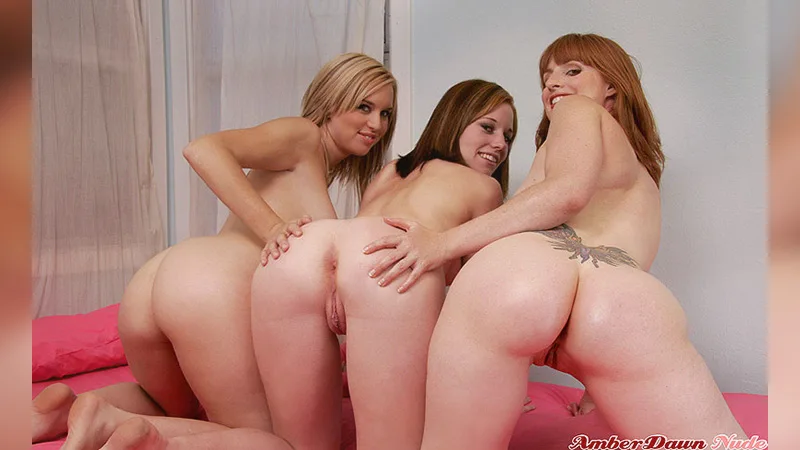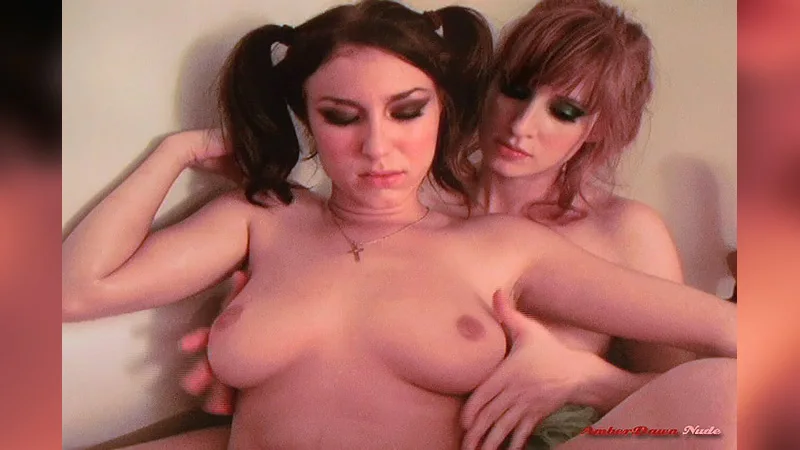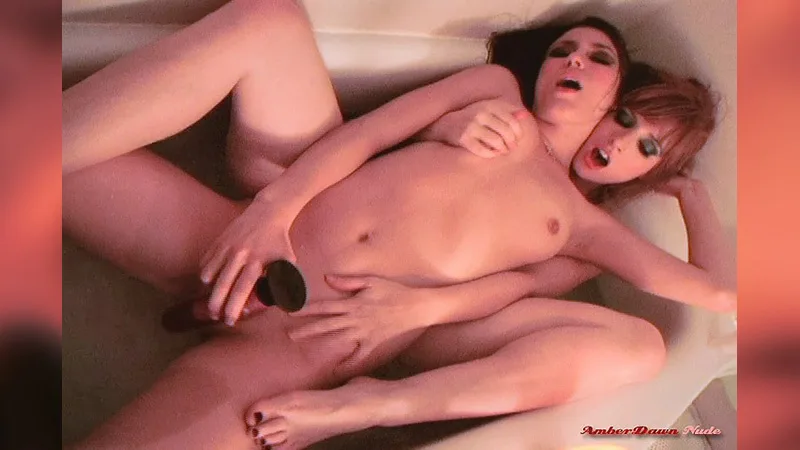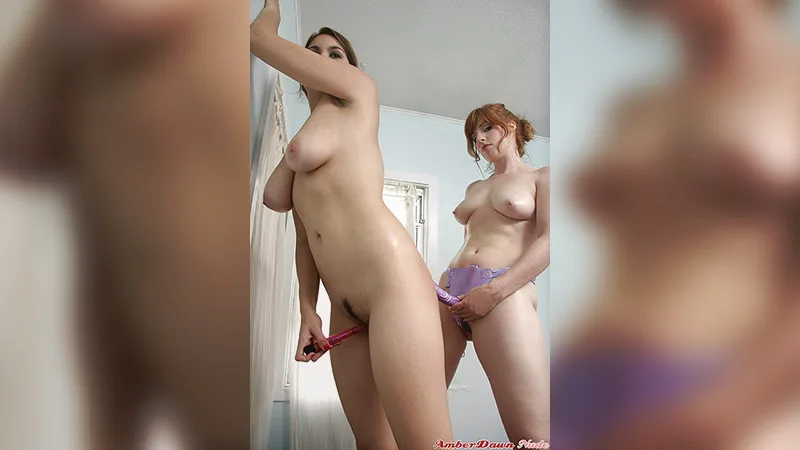 I once joined AmberSpanks, Amber's main site. It has hundreds of videos. Recorded videos of her previous private shows (over 540 streaming videos from 2004 until now – I wonder how I found her only in 2009), sex videos (including blowjobs with cumshot), spanking videos, lesbian videos, etc.
It looks like the ultimate archive video of SpankAmber. And everything is downloadable in two formats (MOV and WMV). I just hope you have enough space on your hard disk because there are gigabytes of videos and pictures. You can also find these videos on her ManyVids' profile.
Consider also reading the review about JoleneBrody, another amazing redhead camgirl. SpankAmber was the very first girl to fuck JoleneBrody.
AmberSpanks BG Videos
Honestly, I prefer her bg videos. I usually prefer lesbian videos. But with Amber, I really like watching her sucking a cock or being fucked in doggystyle.
I like how sexy she looks when sucking a dildo, doing that in slow motion while looking at the camera, almost asking you to cum in her mouth.
To live up to her name, she has a lot of spanking videos where Ambers is spanked until her ass turns dark red. I am not a big fan of intense spanking. But with an ass like her, it looks hot seeing it shaking after a nice slap.
Conclusion
SpankAmber, or AmberSpanks, is a veteran camgirl who knows how to please herself while giving pleasure. Her cam shows are hot and naughty. The porn videos are equally amazing.
If you can take her into private, don't miss the opportunity.
Related links
No reviews have been added yet.