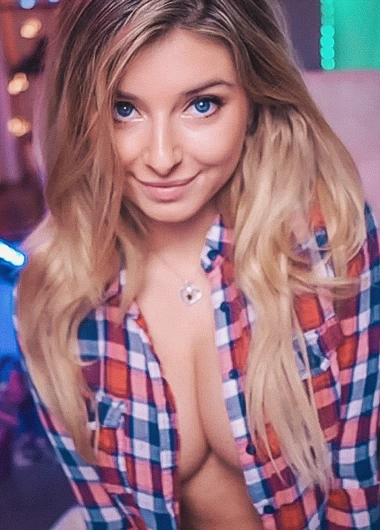 SophiaConners
My Eternal Teen Camgirl
Nicknames:
LiveJasmin:
SophiaConnors
·
SophiaConnor
·
SophiaConner
·
Sophiaconners
XLoveCam:
SophiaConnors
·
SophiaConnor
ImLive:
sophiaconnors
·
SophiaConner
Show less
I will open this review by saying this very clearly: The exclusive Streamate camgirl SophiaConners (though you can find her on OnlyFans, too) is a veteran. But she is a different type of veteran. Don't think of her as a mature camgirl. No way. SophiaConners is far from being a mature camgirl. Despite being on cam since 2012, this Romanian-born camgirl living in the USA still holds the same energy and hardcore level from her early days as a camgirl. Besides that, this Streamate model still has almost the same young look she had years ago. Maybe genetics was very generous to her.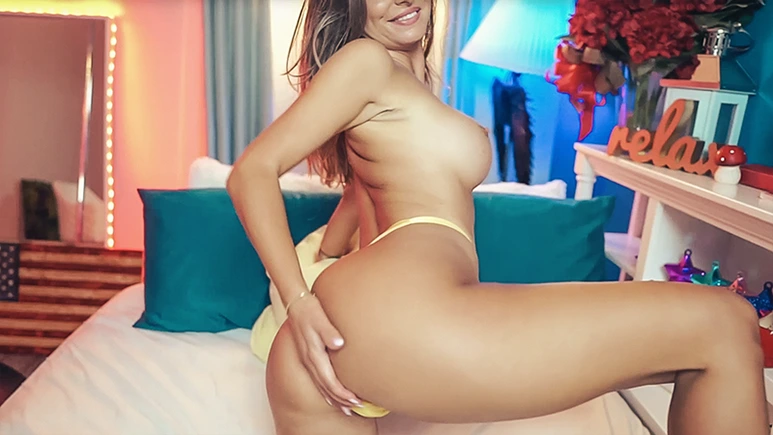 Who Is Webcam Model SophiaConners?
As I said in the introduction, SophiaConners was born in Romania. She got on cam for the first time in this European country, which has already produced millions of camgirls. Like nearly all Romanian camgirls, she started camming for a cam studio.
Despite being a studio model, she didn't have, let's say, the bad habits that studios usually embody in their models after the 101 class on how to be a camgirl. No, no. SophiaConners, as a camgirl, was very easygoing. There was no stalling or pointless conversation. She would give you a hardcore show from the first minute if you wanted.
Becoming A Independent Camgirl: Bye-bye Studio
Around 2015, she moved away from the studio. It must have been a relief. Just guessing based on what I know about studios. She got her own place with a well-decorated room, an excellent webcam setup, and everything.
Her independent cam career couldn't go any better. Shortly after, she got her first true fan. Let's call him that. On Streamate, SophiaConners started having constant, almost daily, long private chats with a guy that wanted a lot of conversation and minimum hardcore. I admire her for continuing to do hardcore shows anyway. Most camgirls with a softcore sugar daddy refuse to do any hardcore action. Sometimes they even become non-nude because of one single big spender.
Fortunately, this was not the case with her as she continued accepting private chats from other members and performing the same high-quality, incredible naughty cam shows. During this period of her career, I watched her perform one of the best anal shows I have ever watched on cam.

Fingering ass duing private chat in 2015
Although it was not a full hardcore anal show with a dildo and everything, it was still an eloquent show. She used only her fingers and didn't go that deep, and she could still deliver a superb performance. It was more sexy than hardcore. Although, when a girl rubs and sticks her wet fingers in her pink asshole close to her 4K webcam, you can't say it isn't hardcore.
Anyway, the only thing that changed in this period was her being an independent camgirl.
SophiaConners Still Looks The Same
After all these years, she still looks the same. Well, almost the same. A few things changed for the better.
First, the evident change: Her tits. I don't know the exact size, but they are large. You can tell they are fake if you know her from her early days on cam. But if you never saw her tits in their natural shape, you have difficulty telling her that she got implants. To be honest, the doctor did a fantastic job. She has some genetics playing in her favor because her skin adapted very well to the size. Seriously, her tits were small. I would have never thought that those small boobs of hers could take such huge implants without looking fake or plain wrong.
Cutting this short, years after joining Streamate, SophiaConners got one of the best fake tits I have ever seen on cam.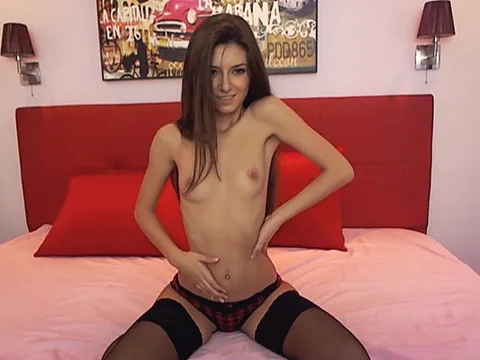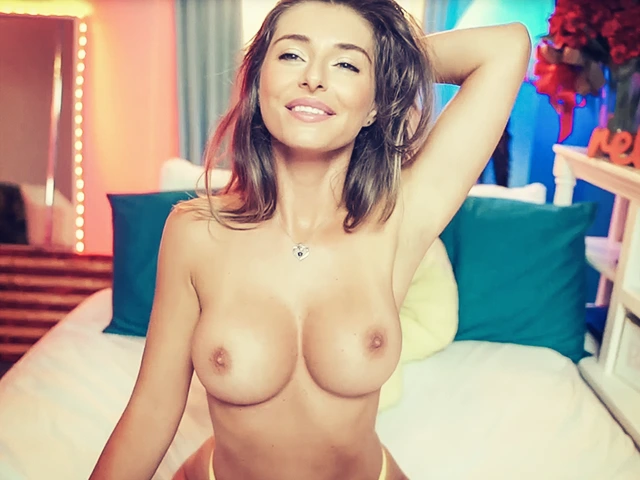 Good Natural Changes on Her Body
Moving on, her body changed too. But in this case, there was no plastic surgery. She is no longer the skinny teenager. But that does not mean she got fat, far from that. She got thicker, more robust. I prefer that over the thin body she had before.
She looks fantastic with a few touches on her teeth and better makeup to finish up.
But wait. I said she looks the same, and then I list body enhancement. What I meant by that is that she still looks as young as she was before. Remember that I said she is a veteran? That is true. I can only consider a camgirl who has been camming for over 10 years a veteran. But that means she grew older by 10 years. But her cute face still looks the same. Not only the face but also her pussy. Again, ten years have passed. And SophiaConners' pussy is still as young and fuckable as before.
Using Facetune On Live Show
Ok, now I need to bring up something I wish I didn't have to. I'm sure she won't be pleased. But I write only honest reviews on MyCamgirl, and I won't leave off something relevant only to fit my narrative. I did say that she still looks young. And that is true. She is a 30+-year-old woman who looks like she is in her early 20s.
But the thing is, she has been using facetune on her live shows. I caught that during a Gold Show. It is not evident because she uses it to smooth the skin and hide the wrinkles. No, she does not use it to change her nose or bone structure. It is nothing extreme like that. It is just a virtual makeup to hide signs of aging.
Yeah, this kind of contradict what I said about her still looking young. But for what it is worth, even without facetune, she still looks young.
Will SophiaConners Go Nude On Live Cam Shows?
Silly question. But hey, I didn't get to the naughty part yet, so this is a valid question.
The answer is yes. SophiaConners goes nude on her Streamate private cam shows and also on Gold Shows. Going nude is the bare minimum on her cam shows. She pretty much goes full hardcore. I will get into that later.
But for now, just to keep you interested, I will say that she can do all that your naughty mind can imagine.
Very Intimate Private Chat
Considering her experience dealing with a softcore, talkative member, you can expect pro camgirl SophiaConners to be able to conduct an intimate private show. After all, a camgirl most likely needs a different set of skills to keep a guy happy without jumping to explicit shows.
Why? You may ask. Hardcore shows are not equal to intimate. In fact, hardcore shows are more like porn than anything else. If you are searching for something more personal and confidential, porn isn't the answer. Why do you think many people prefer to pay for private chats, even with so many free porn options? Because they want something personal. That is something she can offer you.
Yes, you can go there, and after a quick chat, get her to strip down naked and bang her pussy with a big dildo. Just reread it. Fuck her pussy with a sex toy. That is pure porn, hardcore in its essence.
Personal Has Its Price
Personal and intimate is something different. It is when the girl makes you want and shows that she wants it too. You get so close to her that you can almost feel her breath on your face. The girl sweating on your body. You hear the sound of her wet pussy while she slowly touches herself. Not when she spreads her legs but when she slowly opens her wet pussy with her two fingers and invites you to taste her juice.
If you can handle it, that is the type of private shows SophiaConners can do on Streamate. But you also need to look at the financial side of this. You can go ahead if your wallet can afford $8.99 per minute.
Yes, you read it right. It is eight dollars and ninety-nine cents per minute. If you think this is a lot, and it is, she charges $10.99 per minute on SkyPrivate. I have no idea why she charges more on a site that pays a flat rate of 75%, which is way more than the 35% that Streamate pays.
SophiaConners Can Also Go Pornographic On Cam
But as I said, she can also be highly porn. No delays or anything. She has been like that since the beginning of her cam career. You just need to ask, explain what you want, and she will do it. But see, this is less personal. Sounds like you are ordering something.
She will happily do it anyway. Get fully naked with a quick dance without stalling. She will select or let you choose the sex toy and fuck her pussy in all possible positions. Non-stop. If you got deep pockets to stay there for two hours, she will bang her pussy and ass for the entire time. Of course, she will sweat and become tired. But she will deliver the most porn show you can ask for.
I personally find it boring at some point. Of course, I am comparing it with the more personal version of her shows. I generally enjoy the porn type of shows, but only until a certain point. After too long, it gets boring for me. That's why I suggest you have a more intimate chat with her. But hey, if you want hardcore porn with SophiaConners on Streamate, you won't be disappointed.
SophiaConners And A Hell Of A Hot Gold Show on Streamate
She does not come online every day; when she comes, she is usually in private chat. So, if you see her holding a Gold Show on Streamate, take the opportunity. It's worth it. Considering the price tag of $5 per ticket, and she charges for a private chat the astronomic price of $8.99 per minute, I'd say that her Gold Show is free of charge.
It is a hardcore Gold Show. But wait. Didn't you say that personal private chats are better? Yes, I did. Glad you are paying attention. But I also said that I enjoy porn shows until a certain point. And her Gold Show is perfect for that because it is only eight minutes. I get the best of her, 100% hardcore, pure porn style, for eight minutes. And after that, we are done.
It is not long enough to become boring porn. Also not short enough to be too quick. I consider it the right amount of hot action. All that for less than one dollar per minute. Yep, that is a pretty damn cheap cam show with high-quality content. One of the most complete restricted Countdown shows available.
The Capital Sin Of Overreacting
Although I must say, her facial expression to every vibe (tip) she gets is a bit of an overreaction and annoying. It does not look natural, and it is so repetitive that it becomes evidently fake and forced. She does not get to be as weird as my crying cummer MartinaBlair, but it is notoriously phony.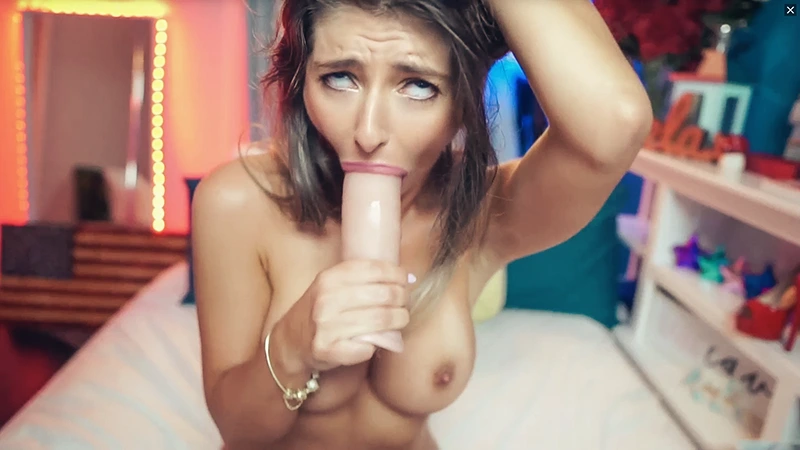 That is the only thing I don't like about her Gold Show. Everything else is amazing.
But honestly, it is not her fault. It's what the audience demands. Some guys love that, even though it is clearly fake. They probably know it, which makes this even more strange, and they tip anyway. This ain't MyFreeCams, so these members are really tipping for the action, not for their ego boost. But hey, we all know that many girls fake orgasms, and we pay for it anyway, right?
In any case, years ago, she was not like that at all. SophiaConners would masturbate, and she would have a natural, genuine face of a girl who is having true pleasure. The focus would be more on her pussy and tits and less on her facial expression.
Cheap Ticket, But Huge Goal
SophiaConners's Gold Show on Streamate may have a low price per ticket, but the goal is very high. The usual is $500.
If you are used to LiveJasmin VIP Shows, where most models set a goal of $10-$20, and they still struggle to reach it, then you may think that Sophia never reaches her goal. But quite the contrary. Although she may not reach the five hundred, she gets close. If she gets halfway, she starts the Gold Show anyway. Even if she reaches only 40% of the goal, she may perform the show anyway. Everyone is rewarded with anal sex during Gold Show if the goal is reached.
In any case, she usually starts the Gold Show with a butt plug in her ass. Technically, it is anal, but not the one we want. For real anal sex, the goal needs to be cleared.
Time For The Suprise Squirt
Yes, that is right. It happened during a Gold Show. It was a surprise because I had no idea she could squirt. I have watched her masturbating so many times, and she never did that.
Another reason for the surprise is the fact that this happened during a Gold Show. As a matter of fact, a show that didn't reach the minimum goal. Since she didn't do anal because the goal was not met, I would never think she could perform a premium skill during this show. If I would have to guess, I would say that squirting is reserved for private chats or even exclusive pvts.

Squirting during Gold Show
Now, I am skeptical about squirting. Is female ejaculation? Yes, women can squirt when they reach a climax. But what we see on cam is real? More precisely, is the squirting we see SophiaConnors doing on cam real? Honestly, I have a hard time believing.
It is perfectly timed to happen a few seconds before the Gold Show is over. A good ticket show must always be well-timed so we don't end up with three minutes of dead silence because the girl already did all she had to do.
Squirting seems to be another thing she brings to the show to reinvent herself and offer something more to members. The same with her facial expression and overreaction to vibes/orgasms. It is what the audience wants nowadays, so she does it. But hey, better than repeating the same performance from 10 years ago and risking becoming just another boring camgirl in the pool with nothing new to offer.
Getting SophiaConners' OnlyFans Videos With A Discount
Also, anyone tipping more than $50 towards the Gold Show gets all her premium videos after the show. These are the same OnlyFans videos she has on her subscription option. That is a sweet deal if you don't have SophiaConners' OnlyFans videos.
Again, this is only if you want to get premium videos. If you wish to get a ticket to the show, five dollars will do it. Given the quality level of her shows and the splendid premium videos deal, Sophia's Gold Shows are worth every penny.
Of course, if you prefer, you can go to her OnlyFans page and get these videos. But you will pay slightly more. If you choose to the Gold Show deal, you will get the video and, naturally, have access to a live cam show. I think this is a better option unless you want to keep getting new content from her on OnlyFans.
Speaking of videos, I have a vast collection of SophiaConners in action in private chat. Full-length videos of many privates we had in the past, and some videos from Gold Show. But I will be sharing only two videos that show pretty much the best of her. Not to mention that there is no point in uploading 20+ videos of the same girl. This review isn't supposed to be an archive of videos.
Related Links
No reviews have been added yet.
This review has no photos.