Shampane
My Dream Brunette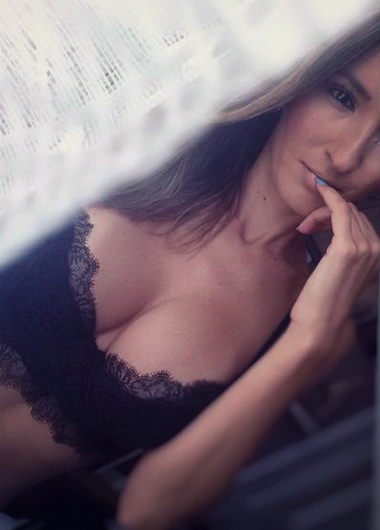 Information
Name: Unknown
Age: 34 (January 26, 1986)
Location: United Kingdom
Something that always amaze me is how gorgeous some camgirls are and how kinky some of these gorgeous women can be in private. Shampane is one of these women. With a great shape and a killing body, this girl could easily be cover of a modeling magazine. But lucky us, she is too damn naughty to just pose in fancy clothes.
No time for small talk
Yes, she is naughty and, unless you ask her to just chat, she will avoid the small talk and skip to the kinky stuff. It is fair to say though that the show is far from being cold and she does not drive the show on autopilot. Her performance is so good mainly because she enjoys herself while in private. It is like she is doing that because she likes to get naugthy on cam, not because a member asked. Shampane isn't the kind of model who stop the show every 30 seconds to ask something. She is pretty comfortable leading the show in quite mode without being quite, if you know what I mean.
Speaking of asking... you won't have to direct the show. Well, only if you want to. Just give some quick guidance to Shampane, telling her what you like, and she can take the show from there leading it so good that you won't have to keep telling her what to do.
But I say again, only if you want to. You still can "interrupt" her and take the show to another direction. I just suggest you to let her be. She knows what she is doing and the fact the show doesn't require much chat, it still feels like a genuine live show.
Deep-throating
It was quite a surprise when I watched her taking the whole dildo deep in her throat. Not something I was expecting to watch in the first minutes of my very first time with her. I didn't know what she would be willing to do in private, so I decided to start with something that I thought would be soft, a blowjob. But she managed to turn a simple blowjob into an impressive deep-throat show. It is not just because she swallows the whole thing. But the way she does, non-stop, without gagging.
Her oral skills are so amazing that I let her suck on that dildo longer than I was planning. It was supposed to be a simple warm-up. But it ended up being almost the whole show.
Anal, double penetration and everything else
As impressive as her oral skills, is the way she please herself. Putting it in the right words, she fucks like a champ. From a "simple" ride-a-dildo, to an amazing double penetration, Shampane isn't picky and does it with a great desire. This when you feel how special her perform is. It is her sexual appetite that drives the whole show and makes her take two dildos with all pleasure.
The everything else means the fetish she is willing to perform. Namely with her cumming dildo. You may say this isn't nothing special. But I can say that not every girl is willing to get messy with that "sperm" on any ordinary private show. But Shampane is. In fact, as this kind of fetish isn't directly pleasing her, I guess, she only does this because she knows the member will be happy. There is no doubt that Shampane has two main concerns when in private: Please her and please whoever is watching her.