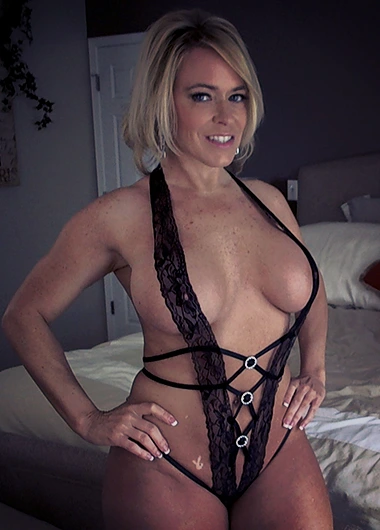 SavannahSteel
My Cougar of Steel
Nicknames:
SavannahSteel, the horny ex-wife
Can you believe it? This woman was married and got divorced. How can a person be married to a hot blonde like SavannahSteel and let her go?
Well… but I guess we all must thank her ex-husband. If they had never divorced, SavannahSteel probably wouldn't come online to reveal her naughty side.
The first time I visited her chat room was just a few days after she has started working on MyFreeCams. Normally, new girls in this business are kind of shy. But SavannahSteel was not shy at all. She was having a lot of fun and introducing her giant toy to us. She even spent some time telling us all the naughty things she could do with that toy.
But rather than talking about what and how to do the things, why not actually do it? And this was what she did.
SavannahSteel cumming in free chat
I remind you that SavannahSteel had started working just a few days ago. But this didn't stop her from using that toy in a free chat.
Exactly, in free chat. Nobody had tipped her yet and she just grabbed that big toy putting herself in a comfortable position. After that it was purely pleasure, for her and for us.
During the action she said she could cum. Not squirt like some fakers do, but a slight orgasm. Slight – I said – but actually this was a deep orgasm that she had.
Screaming our names
The most fun part was when she started accepting tips for screaming our nicknames while she was fucking herself. You can hear SavannahSteel during the video screaming "Oh… MyCamgirl" few times. Well, this was because I dropped some tokens. At one point, this was like a tip war with other guys tipping to hear Savannah screaming their names.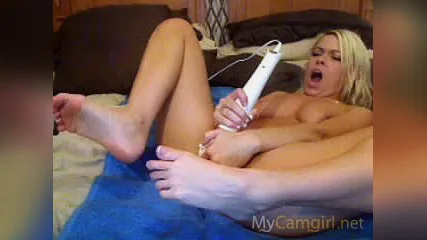 The famous hitachi
If the idea came naturally or if she had it in mind already, I don't know. But it was really fun. If I'm not wrong, she ended screaming AJ's name. In someway this member can say he made her have an orgasm.
Lesbian action
A few weeks later I visited SavannahSteel's room and I got surprised by a lesbian moment. She had there a friend of hers and they were willing to do some lesbian action. Again, in free chat.
Indeed, when I got there, they were already all naked and about to start the fun. So, I just sit tight and watched these two women playing together.
They started with Luna licking SavannahSteel's pussy. Seems that she has a sweet pussy, because Luna spent a lot of time licking her pussy. Then they switched. SavannahSteel wanted to feel the taste of her friend and started licking her pussy. Kind of rewarding for the pleasure she has had.
And they were prepared for the lesbian show… They got there a Sybian and Luna quickly jumped to that sex-machine. SavannahSteel was equally horny so she couldn't wait much longer and also jumped to the Sybian.
Enough with the Sybian, the two ladies decided to go for what SavannahSteel called reverse scorpion position. They spread their legs and started rubbing each other pussies. According to Savannah, this is a very stimulating position for a pussy. I don't know, I'm not woman. But considering her reaction to this reverse scorpion thing, it seems to be fun.
Fucking in the mirror
Another thing I watched SavannahSteel doing was what I call mirrored masturbation. Savannah stuck the toy on the mirror and rode on it. The mirror gave us a good view of her pussy being fucked.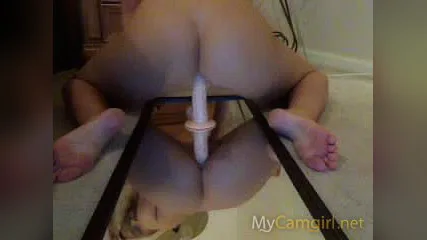 Different view
She not only fucked her pussy, but also sucked on that toy while it was dripping from her wet pussy. Savannah is a very horny and naughty woman, I must say.
SavannahSteel is perfect for the job
A few months ago SavannahSteel was just another hot woman "hiding" all her sexy body at home. When she decided to join the camgirl's world and share with us all her perverted fantasies that she had retained during her marriage life, Savannah just made many of us happy for seeing a sexy foxy lady doing naughty things.
I must say that SavannahSteel is perfect for this job. I don't know what she was doing before being a camgirl, but I bet she is doing much better now.
Related links
No reviews have been added yet.