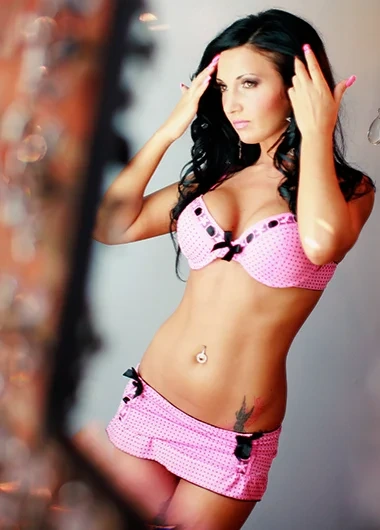 RussianXXtasy
My Russian Bombshell
Nicknames:
Years ago…
But let's get back a few years. RussianXXtasy is now a top model, and many only found out about her recently. But she has been camming since 2005. Although, I noticed her "only" about 2 years ago. She used to work for a Russian studio, and back then, although hot as always and already with a naughty spirit, she was lost on a crowded site. A real talent that, for some reason, was not able to stand out.
Maybe the problem was the studio. For many, a studio model, even if she is the best, is not so fun. So, they overlook these models. Or maybe because of the site where she was working – Cams.com – where, although the competition isn't that hard, many models and studios abuse tricks to be better spotted.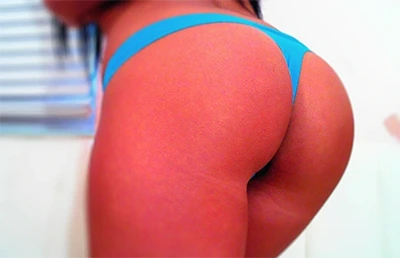 The fact is that RussianXXtasy was there under the name RENY ready to fuck and waiting for members. Yet, this didn't stop her from getting an award—the Best model on February 12, 2008.
Then RussianXXtasy left the studio
Maybe the smartest thing she could do. I don't need to get into why exactly she left the studio. But this was, in fact, something that, in my opinion, helped her to stand out. Leaving that place behind was something she needed to stop being a girl in the crowd to become a girl for a crowd.
RussianXXtasy not only left the studio but also moved to another country – Australia. Please don't ask me why because I don't have an answer. But this was something that also helped her. She was now on her own in a strange country. I can imagine how hard this was for her. But I can also imagine how that made her stronger and also – why not? – shaped her into a better camgirl.
After some years, she moved again, now to the USA, where she lives now. A place where porn seems to be part of society and where the competition nowadays on webcam sites is tougher than it uses to be. But RussianXXtasy moved to the USA anyway. And you know what? Once again, it was the smartest thing to do. For a girl who is not just another Russian on cam business anymore, but actually an experienced model, the USA is the right place for her.
Horny, naughty and kinky
I know one question you are probably asking. Is she good on cam? Short answer: She is great!
Whenever I joined her chat room and was not naked yet, I felt like she was dying to get naked and start playing. Two things are hard to find in her room: RussianXXtasy fully dressed and sitting waiting for privates. Tips start to roll quite fast in her room. So, even she wants to stay dressed; she can't.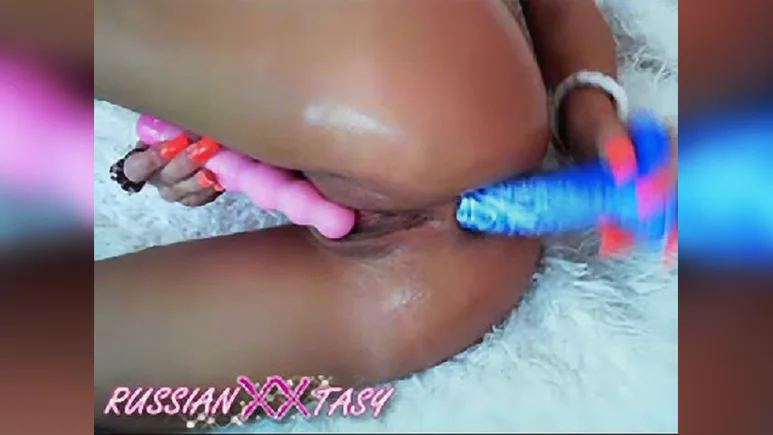 Once naked, this is a point of no return. Sure she can get dressed again, but as tips, don't stop… Until a member starts a private chat or a group show starts. RussianXXtasy is naughty, and she has no problems getting naked in free chat, but the real deal happens in private or in a group show. Whatever you prefer.
RussianXXtasy is going to fulfill all your desires
I've watched her in action, not only in free chat but in a private chat and group show. I can say her performance is equally naughty and kinky on both types of chat. Although with a handful of members watching the group show, she managed to please everybody, not missing a single request. About the requests… I'd set her free and enjoy her skills. Trust me. RussianXXtasy won't try to fool you. But if you have any requests, shoot.
She won't come with some strict rules about not using toys in group shows or something. Obviously, she won't accept to do anything. There is a limit. But I've seen her handling a double penetration quite well.
Overall, RussianXXtasy is a straightforward naughty girl who can deliver a great show. Wanna some hot fun? Just click on the right button. But do it fast. She isn't that studio model lost in the crowd anymore. She does not wait for members; members wait for her.
Related links
No reviews have been added yet.