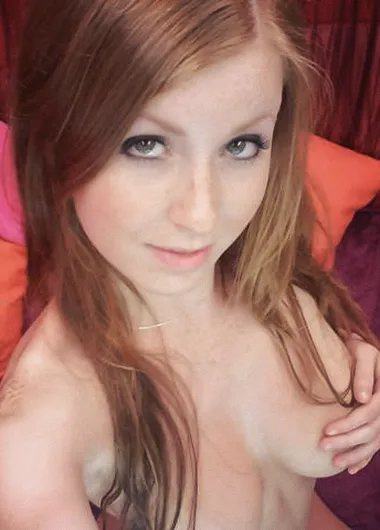 Pavlinka/PauliSquirt
My Surprising Squirting Girl
Nicknames:
MyFreeCams:
Pavlinka
·
PavlinkaSexy
·
PauliSquirt
·
PauliSquirt_1
This review was originally published in 2009 when PauliSquirt was known as Pavlinka, and she had just joined MyFreeCams. Since then, she got a new account as PauliSquirt, and worked for ten years more. In 2019, PauliSquirt ended her career as a camgirl and went to retirement at the age of 34. This review remains here as a reference and some kind of homage to one of the most popular squirters of MyFreeCams. Whether a squirting show is real or fake is a different discussion.
Notice that, as she quit camming, this review will no longer have some content. Namely, videos of PauliSquirt squirting. Keep this in mind because parts of this review may refer to videos that are no longer available.
Who Is Pavlinka and How I Found Her?
First of all, let me say that some of the Pavlinka's videos that I'm posting here were not recorded by me. If you are the guy who recorded it, let me say thank you for sharing these great videos. I think you don't mind if I put those videos here. After all, making it available for all was your idea. If you want, you can contact me and I put the credits here.
That being said, let's move on to Pavlinka. Great girl, by the way. Remember when I said here about the tips on MyFreeCams? Well, Pavlinka accepts tips and can show her big boobs in free chat. That's great because if you don't have money, you can actually see her naked without spending a dime. You only need to wait till someone tips her. How long does she show her boobs? It depends on her mood. But normally it is fast, 30-40 seconds.
Oh, you were hoping she could show her boobs for 10-15 minutes? She probably will never keep her boobs off her bra for so long in free. But don't worry. I have here some videos in which she shows more than boobs and for more than 30 seconds.
About her. Pavlinka is her name, which seems to be a real Czech name. But she told me that her real name is secret. According to her, she is from Brno, Czech Republic. She gives away this information quite easily. But a little bird told me that she may be from Russia.
Nineteen years old. I think she will keep that age for more than one year. Normally, girls lie about their age, and Pavlinka really looks like 19 years old. So, until she keeps that young look, she will say she is 19 years old. According to her, her birthday is on August 20. It is still missing months before her next birthday, but if she is still working, I will ask her again for the age. Just a detail: If she is now really 19 years old, it means that she started working as a camgirl when she was barely 18.
I tried talking to her in PM, using this wonderful feature available on MyFreeCams, but she does not talk too much in PM. Just some smiles and short sentences. Of course, she does not talk too much on PM! With all those guys tipping her, she can't give much attention to PM messages. Actually, if she is not busy showing her tits in free chat, she is in a private show. She is really a busy woman.
Pavlinka A Potential Pornstar
If I didn't know she is a camgirl, I would say that she is a pornstar. But it seems that she does not want to go that route. Or maybe no porn producer has found her yet. I say that not only because she is hot but because she acts very naturally in front of the camera.
She has no problems showing her tits in free chat, even when her room is completely full. And she shows her boobs in a way… those big boobs bouncing and shaking… She does it like nobody is watching, but normally, 20 or 30 premium members are watching her, plus the guests (about 30 guys).
However, even with so many members tipping her and taking her in private, she is ranked very low on the Miss MyFreeCams list. Actually, as of the writing of this review, Pavlinka was not even in the top 20.
But on second thought, and after talking a little bit with her, I guess she is a mix of the girl next door and "Jenny from the block". The fucking hot girl who everyone wants to date (fuck). You know, THE girl at the party. However, the people have no clue that she is a stripper.
PauliSquirt Squirting
Recently, I found out about a special skill on PauliSquirt. Wait, Pauli who? Yes, she got a new account and a new name. Pavlinka's account is dead, and she got a new one named PauliSquirt.
Her name gives away the special skill I am talking about. Yes, PauliSquirt squirts. Which could also make a lot of success in the porn industry. Anyway… She squirts! That's right, people. This beautiful, sexy, hot redhead squirts! I only saw this happening once, during a public cum show, and it was not a big squirt, but it happened.
Of course, I did record it. It's too bad that I couldn't record it with sound. It would be great to hear this naughty girl moaning while she has an orgasm. She actually squirted twice during this cam show. She did it once and then kept fucking herself so hard, trying to squirt again. Here is a picture of when it happened.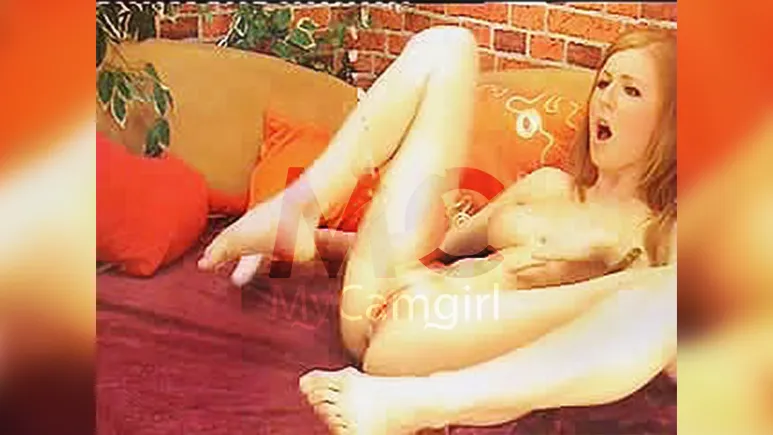 It was a surprise for me because she never said that she could squirt. Normally, the girls who can squirt say it very aloud to get more tips and private chats. But Pavlinka does not fake or say anything about her special skill. She surprised everyone who was watching with a great orgasm.
Thinking about the way she shows her boobs in free chat, I think that I will never get a removal request from her. Maybe from a lover, but not from her. It means that I will not have to remove her from here. It is a good thing. However, she does not reveal her real name. So, Pavlinka is her stage name.
I think I should say that I had some problems, nothing special, with one of her lovers. I don't know if he was a real lover or if he was just in a bad mood, but the guy started attacking me after I talked about MyCamgirl in her room. Maybe I talked too much, or maybe he feared her stop working because of my blog. I hope it does not happen. But anyway, I'm sorry.
This review is not a great review. I don't have much to say about PauliSquirt other than that she squirts. But I know someone who can say much more. If you are reading this, feel free to add your comment on this discussion about Pavlinka. Or, if you prefer, you can write a review about her.
Updates
Videos Taken Down
June 17, 2009: People, stop asking to share or to send the videos to you by e-mail. PauliSquirt's videos were removed because MyFreeCams asked me to on behalf of PauliSquirt. You had your chance to download the video. Now, I can't share them again. I hope you understand and stop bugging me.
If you wanna watch her PauliSquirt nude so badly, I suggest you to take her in private or join a group show. It does not cost that much, and she can show her pussy within a few seconds, so you don't need to pay for a long private show to see what you want.
No Permission From Pavlinka
September 25, 2009: I had a chat with Pavlinka 2 days ago, and I asked her if I could put her videos back here. It took her a few minutes to understand what I was asking, and all that she was saying was: "boss good my"
🤔🤔🤔🤔
I think she was trying to say that her boss is a good person to her. But it was not what I was asking. Anyway, after trying for some minutes, always being interrupted by a private show, she finally said no. Or at least an unclear answer as to whether I can put it back or not. She really needs to practice her English.
Moving on. I'm still allowed to talk about her. When I watched her "squirting" for the very first time, I was amazed, and it seemed real. But after watching other shows, I'm sure she is just peeing.
However, I must admit that she is faking very well. Most of the fake squirters just pee and nothing more. Pavlinka fakes an orgasm just after "squirting", having some spasms as she is having a deeply pleasure orgasm. But she is just peeing. It seems hard to find a girl who can squirt for real.
But if you are looking for a great show, I advise you to watch Pavlinka. Forget about the fake squirting show. The rest is all real. She can handle toys, fingers… she does real anal sex with no problem. And it is amazing how she opens her asshole. Within a few seconds, she has her asshole ready to fit a cock. As she does not have a cock, she uses a toy, her fingers. And now she is using a cucumber. It is a different approach, and I must say that it is strange to see a sweet young girl like Pavlinka putting a big cucumber in her perfect pussy and fucking it really hard.
All that she is doing now, she was already doing in 2007, when she performed her first private show. But the cucumber part and the fake squirting show a new thing for her. Let's see if she will do something new in the future.
No reviews have been added yet.
This review has no photos.
This review has no videos.