NIVEA
My Group Show Queen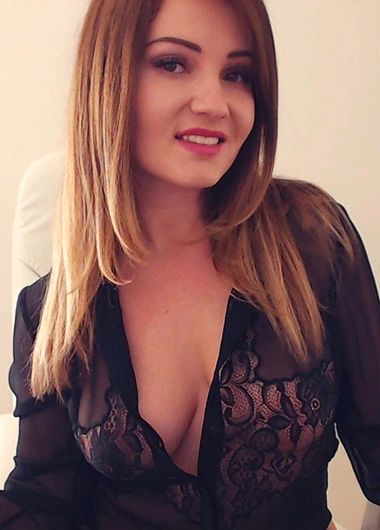 Information
Name:

Silvia H.

Age:

36 (December 27, 1985)

Location:

Bratislava, Slovakia
Nicknames
SINGLEnLOOKING
·
0000000000000B
·
FavoriteOne
·
GOODNESS
·
NIVEA
·
NIVEAH
·
00000000000021
·
FAVORITE1
·
GODDESSinLOVE
Show more
I could give NIVEA many nicknames. Veteran, for example, since she been camming since 2005. But given her fame for having multiple Group Shows on MyFreeCams, I guess this title is right for her.
Why talk about NIVEA?
But if you don't know NIVEA you are probably thinking why I decided to write a review about her. Well, she is, or at least was, very famous and I know that many guys will just love to see what I have to share.
Many of them have seen her recent shows, but I got some shows which she performed in 2005, when she was just another unknown model in this camgirl world. Maybe some guys could be interested…
Again, if you don't know this model, believe me, she is excellent. Once a guy said something that can describe her very well. Something like that:
NIVEA is the kind of girl who gets naked before you even think about what to ask her
With this phrase, you can be sure what kind of show she can offer. And if you think she was a shy girl in the begging, you are wrong. She performs great shows since 2005.
And not only great shows but also long shows. She has so much energy that she can handle a show for 30 or 40 minutes. Maybe that is why she has so many group shows on MyFreeCams.
NIVEA playing with other girls
But I also got something that many people have been looking for. A lesbian show! A few weeks ago SINGLEANGEL (no longer camming), from NIVEA's studio, spread the word that she had done a lesbian show with NIVEA.
This shook up the world and all the guys started asking if it really happened. Including me. Indeed, I asked BENEA, another girl from that same Slovak studio, if she knew something about it. But she didn't know anything about it.
The time went by and I just forgot about it. Until two days when I finally "put my hands" on that famous lesbian show. Thanks to a guy (the credits to this rare video go all to him) I could watch those two girls playing together.
But if you are hoping that NIVEA and SINGLEANGEL performed a hardcore lesbian show with sex toys, licking pussies, and other naughty things that we normally see in a porn movie, forget it. It was "just" some tits playing and some kisses. But knowing how the "lesbian" camgirls perform lesbian shows, I must say that this one was rather good.
The Czech Republic or Slovakia?
Anyway… when I was collecting photos for this post I found out that NIVEA had some new photos. She at the beach. Well, I don't know if she is from Czech Republic as she says or if she is from Slovakia (where the studio is based). But none of these two countries has a beach. So she was on a trip.
But what is the problem?! I mean… those girls are working hard (or should I say fucking hard?) to earn some money and NIVEA is working really hard and doing some very hardcore stuff. And for what? Just to pay the bills, food, school? No, for traveling. They deserve some rest too.
In agreement with Nivea's request, her videos and photos have been removed.