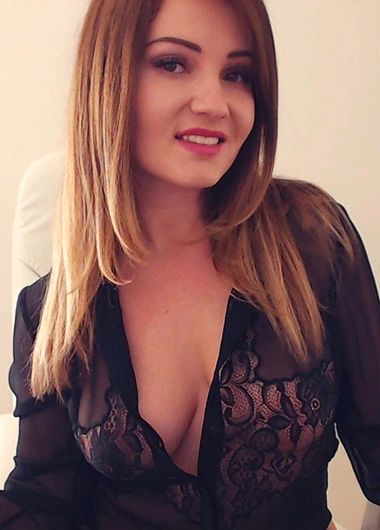 NIVEA
My Group Show Queen
Nicknames:
NIVEA is a camgirl with many nicknames and long years of experience. I could give her any title. But considering how famous she got for having multiple Group Shows on MyFreeCams, this title suits her well. This true veteran, one of the oldest still in business, is undoubtedly a confirmed case of success.
Who Is Nivea of MyFreeCams?
But if you don't know NIVEA, you probably wonder why I decided to write a review about this camgirl. Well, she is, or at least was, very famous, and I know that many guys will love to see what I have to share.
Many of them have seen her recent shows, but I got some shows that she performed in 2005, when she was just another unknown model in this camgirl world. Maybe some guys could be interested…
Again, if you don't know this NIVEA, believe me, she is excellent. Once a guy said something that can describe her very well. Something like that:
With this phrase, you can be sure what kind of show she can offer. And if you think she was a shy girl in the begging, you are wrong. She has been performing great cam shows since 2005. Not only great performances but also long ones. She has so much energy that she can handle a show for 30 or 40 minutes. Perhaps, that is why she has so many group shows on MyFreeCams.
NIVEA Playing With Other Camgirls
But I also got something that many people have been looking for. A lesbian cam show! A few weeks ago, SINGLEANGEL (no longer camming), from NIVEA's studio, spread the word that she had done a lesbian show with NIVEA.
This shook the world, and all the guys, including me, started asking if it had happened. The reason for that was because of another known rumor that SingleAngel was, in fact, Nivea's sister. Though they were not very look alike. But that means nothing. But the fact that they could be sisters and yet did a lesbian show together would be the reason for the whole hype around this.
I asked BENEA, another girl from that same Slovakian studio if she knew something about it. But she was not able to confirm whether they did a lesbian show together. But she clarified that they were not sisters. Not even cousins. She found it funny that people easily believed that this story was real. To her, it sounded like a hoax marketing from her studio.
Time passed, and I forgot about it until one day when I finally "put my hands" on that famous lesbian show. Thanks to a guy (the credits to this rare video go all to him), I could watch those two girls playing together.
But if you hope that NIVEA and SINGLEANGEL performed a porn lesbian show with sex toys and other naughty things, you can forget it. It was "just" some tits playing and some kisses. But knowing how the "lesbian" camgirls perform lesbian shows, I must say that this one was rather good.
Czechia or Slovakia?
Anyway… when I was gathering content for this post, I found out that NIVEA had some new photos. She is at the beach. Well, I don't know if she is from Czechia, as she says or if she is from Slovakia (where the studio is based). But none of these two countries has a beach. So, she was on a trip.
But what is the problem?! I mean… those girls are working hard (or should I say fucking hard?) to earn some money, and NIVEA is working really hard and doing some very hardcore stuff. And for what? To pay the bills? No, for traveling. They deserve some rest too.
Where Is Nivea Camming Now?
Well, as of 2022, Nivea is still working as a camgirl. After breaking up with her studio and becoming an independent camgirl, she has chosen MyFreeCams as her only camsite to work.
That seems natural since her whole fanbase was MFC members.
Although she left the studio, she got to keep her original account. That is not something studios normally do. The usual MO for studios is to turn a camgirl's life into hell if she leaves to work on her own or for another studio. Not letting her keep her brand name is just one thing studios do to make her life harder. But with Nivea this didn't happen. It seems like they parted away amicably.
In terms of performance, she keeps the same level of hardcore that we know. Interestingly, unlike many top-middle camgirls working on MyFreeCams, Nivea still accepts private chats. She never really got into the trends. No games, no raffles, no buy my panties
She has a whiteboard, so you can still tip her in the free chat to see her tits or pussy, and she holds countdown shows. Though, half of the time she spends online is spent performing private cam shows.
No More Group Shows With Nivea
But perhaps the biggest change is the fact that Nivea is no longer doing group shows. Yes, exactly. This girl who built her brand on group shows is no longer accepting it. This girl, once #9 on Miss MFC, mainly thanks to group shows, decided to move away from this type of show. There is a clear message on her MFC profile, and her Stats page shows that she has not performed any group show since 2013.
You would think that this means dropping in terms of popularity, but in 2021 she reached her best camscore with 12,382 points. It is true that Nivea has never appeared near the top 20 again after putting her name there in 2008. But her camscore shows that her career is still solid.
Videos Taken Down
Unfortunately, a guy who was virtual friends with Nivea talked to her about this review, and she ended up deciding that sharing her videos and photos isn't something she wants.
This wasn't an easy removal process because the guy was, let's say, representing her. So, I couldn't know if he was a white knight seeking virtual points from his queen. Yeah, it is quite common for people to take actions on behalf of camgirls without even knowing if that is what the camgirl wants.
I told him that it couldn't be just him to email me with no proof that he was indeed acting on her behalf. She had to contact me. But she took so long to finally contact me that it feels like she couldn't care less about this situation.
A funny fact, though. A few months after this removal process, that same guy contacted me, now with a different request. He wanted me to revert the removal and share Nivea's videos and photos again. He never said why, but his message sounded like he was not friends with her anymore and wanted to piss her off by managing to put her private chat videos back online. Anyway, of course, I didn't do it. The only one who can request that is Nivea.
Therefore, in agreement with Nivea's request, her videos and photos have been removed, and it will remain like this unless she reverts her decision.
No reviews have been added yet.
This review has no photos.
This review has no videos.