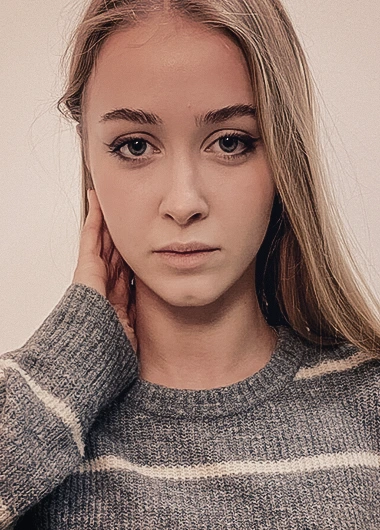 MurphyAbigail
My Triple Sexy Agent
Nicknames:
I know the title for this review is confusing, but so is MurphyAbigail. She has three names, which we all know is not uncommon. I call her MurphyAbigail, which is her Chaturbate name, because it is my favorite and because it was where I could watch her best performance.
This Is A Different Review From Usual
Those who have been following MyCamgirl's reviews know already that if a girl works on multiple camsites, I usually take her in private chat on only one of the sites.
I may take the girl in private multiple times, but doing so on different sites usually doesn't bring anything extra to the table.
But this time, I decided to do something different. Since my first experience with Letizia Basso was off, I decided to try again. Then I had another private chat with her on LiveJasmin, where she is known as VeronicaFarina. And finally, I finished watching her for free on Chaturbate, where she is known as MurphyAbigail.
What did I do? I took her in private chat on all the camsites where she works.
As I said, this typically doesn't give me anything extra. But in this case, I decided to try anyway.
Why I Decided To Try MurphyAbigail Three Times
This is related to my first private chat with her. I will get into that later, but basically, she was so off that I wanted to know where else she was working. Which is not uncommon at all.
I couldn't hear any tipping noise or anything that indicated that she was also doing a show on another site. But it was evident that she had her eyes on eyes on something else. Because her performance and interaction with me were so off.
Despite her "orgasm" face and "spasms," it was clear that I wasn't the only person watching that show.
But perhaps, what bothered me the most was that I was paying for a private chat, and she was most likely in public chat on some other site where everyone could watch it for free. This always pisses me off.
Letizia Basso At Flirt 4 Free: My First Private Chat With This Cutie
Honestly, I should have known better. Letizia Basso was in free chat with a Lush between her legs and a pillow covering it. This is an invitation for tipping. But a small detail that I ignored was her reacting to tips that were not coming.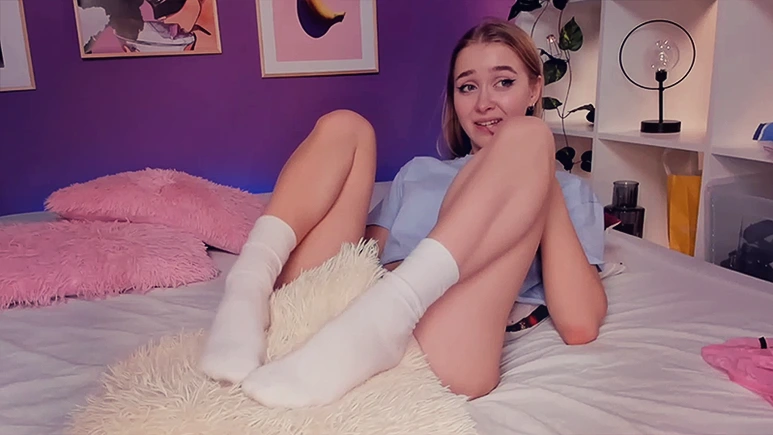 Yeah, I ignored that. All that I saw was a cutie sexy girl, half-naked, with a sex toy inside her. She was ready for a private chat. So, I took the bullet and started the private.
Everything started great. Letizia moved the pillow away, revealing her shaved pink pussy. She was completely naked and ready for action in less than one minute.
Somehow this fast start was too fast for me. I am not going to lie; I was dying to see what was under the pillow. Simple words, I wanted to see her pussy. But she did everything without some teasing or anything.
Then, without any interaction with me, besides a quick hello, she started the show. She quickly put herself comfortably in a missionary position, immediately rubbing her pussy. And that was it.
I can spare the time and tell you that she didn't do much more than this.
Rubbing, Rubbing And Rubbing
That was all she did for about five minutes. Why I was there for five minutes if she wasn't doing anything more? You may ask. Well, for many reasons.
VIDEO OF HER RUBBING
I always give them some time: Most girls won't like it if I show impatience after two minutes. Usually, rushing things up is the perfect recipe for a bad experience. Five minutes is still within the acceptable limit.
She really is a cutie: I spent a couple of minutes just enjoying her cutie face and pink pussy. Therefore, half of the time wasn't time wasted.

I was studying her: For the review, of course. She was constantly doing her facial expressions to show pleasure. I was intrigued if she was being genuine. Also, I was trying to figure out if she was doing a cross-show.
Because of that, I'd say that the first five minutes were needed and not a complete waste of time.
Will Letizia Basso Cum?
After five minutes of watching Letizia Basso rubbing her pussy, one thing was clear to me: She wasn't going to cum.
She was too focused on pretending that she was getting any pleasure from that. Every two seconds, she would react like she was reaching the climax. Even though she was just softly rubbing her pussy.
Another problem; She checked the chat for any reaction from me every ten seconds. It was like those players who fake an injury and look at the referee to check if he believes.
I suspect she was also looking at her room operator waiting for instructions.
Finally Some Fingering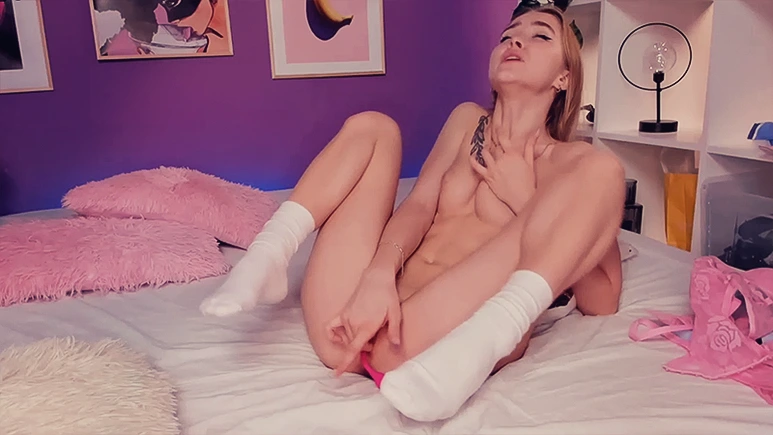 After five minutes, I thought this was getting nowhere. But then, Letizia grabbed a lube, made her fingers wet, started fingering herself. Two fingers right inside her pink pussy.
I hoped this would improve the show, mainly on her performance. But she continued with the same phony reactions: Rolling her eyes and biting her lips.
But ok, I let her do her thing. I was still hoping she was going to get somewhere. Unfortunately, I was wrong. Letizia continued doing the same for a couple of minutes without convincing me that she enjoyed it.
I Had To Ask For Something Different
I usually let the girl do what she prefers, giving her some directions if she wants. But I rarely say step-by-step what they should do, and I definitively don't keep asking them to do this and that every two minutes.
But with Letizia, I had to act and start telling her what to do. Otherwise, I would still be sitting there watching her doing the same thing over and over again.
We were almost ten minutes into the private chat, and so far, she had offered only one view: missionary.
So, I asked her to change position. Would you like to try doggy style? I asked her. She took a bit too long to react, looking first at the computer and then at something near the computer. That was when I had the confirmation that she indeed has a room operator.
Then I Had To Tip Her To See More
Nah, I didn't tip her. But I would have to if I wanted more.
I asked if she could rub her asshole. The whole thing was kind of funny but also infuriating.
She was right now in doggy style with two fingers in her pussy. It was tricky for her to read the chat, let alone type something. But then, there was "her" reply in the chat out of nowhere. Maybe she typed with her mind?
What did she say? Well, basically, she told me I would have to tip her to rub her asshole. Yep, that is right. At first, she didn't say how much, but later she said it'd be 30 credits. Roughly $30.
Since this private chat was on Flirt 4 Free, they don't have rules about what is included in the price and what to expect in private. But I felt it was not cool to ask for tips like that in the middle of a private.
I decided to not argue with her. I thanked her for the show and closed the private.
VeronicaFarina At LiveJasmin: My Second Try With Her
Different name, different camsite. Different experience? Short answer: No.
Everything started the same way. VeronicaFarina got naked in less than a minute. When I realized she was already fully nude and rubbing her pussy.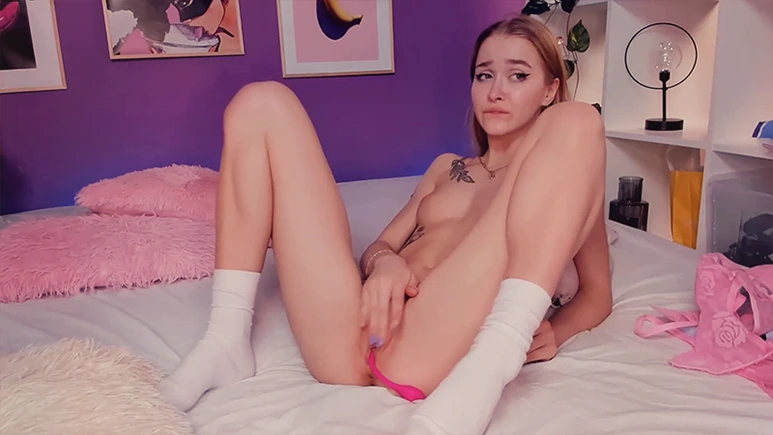 Yes, she was doing the same. There was no interaction; she didn't ask me what I wanted. Just straight to being naked and rubbing pussy.
It sounds like she is on auto-pilot, like MariaRya, but it is different. Maria was energetically performing a show at some level of porn, changing positions, trying various sex toys. Therefore, Maria was unpredictable. On the other hand, VeronicaFarina is monotonously following a script that I already know.
I mean, she was doing the same she did before, following the same steps: Get naked, lay down in missionary, and rub pussy. She continues for as long as the member stays in private.
Even Her Best Moments Can't Fill A One-Minute Video
Just to make my point, while editing the videos, I struggled to reach one minute mark using the best moments of her shows. Sure, I can fill a video of her rubbing her pussy for one minute. Hell, I can even make it five minutes. But that would be all.
It shows the limited repertory she has. There is not much change, no action, or anything exciting that can fill a one-minute video. It is just the same for a long time. With most videos I create, I always find one or two moments that I call the wow moment. The moment I can use in the video as a boom transition. But with this girl, it is very hard. It is just her following a script and doing phony facial expressions over and over again.
Then VeronicaFarina Asks For Tips Again
Yep, that is right, she did it again.
Since this was now on LiveJasmin, where camgirls have a willingness list that they should respect, I thought to try one of the things she is willing to do in private.
By the way, if you are wondering why I took her in private again, the willingness list is the reason. Because it is clearly stated there, written black on white, what the girl can do in private and if the girl says she can do something, she must do. The rules on LiveJasmin about this are clear.
One of the things she has listed there is Anal Sex. It is not a must for me. I give freedom to the girl to decide if she wants to do it or not, and not doing anal isn't going to take points from them.
But since VeronicaFarina, incarnate as Letizia Basso at Flirt 4 Free, asked me before for tips to simply rub her asshole, I was curious what she would say on LiveJasmin. After all, since it's on her willingness list, anal sex should be part of her show without extra tips.
How Much She Wants Anyway?
Well, but guess what… She asked again for tips. It was her room operator who tipped, but anyway. She asked:
50 credits to finger her ass
150 credits to use a dildo
She even mentioned that the dildo is huge, trying to convince me that this would be extreme anal sex. Because of that, I should consider $190 a reasonable price.
Let me repeat: VeronicaFarina asked me to tip $190 to do something that is included in a private chat
Well, yeah, but I don't think paying an extra $190 for something stated as part of the show is reasonable.
By the way, if you are wondering how I converted 150 credits to $190. I calculated the price per credit using the standard package I buy on LiveJasmin. Then I converted it using today's rate EUR-USD. Naturally, this value fluctuates over time, but you get the idea.
MurphyAbigail At Chaturbate: A Free Show
Just to complete the research, I went to Chaturbate. There she is known as MurphyAbigail.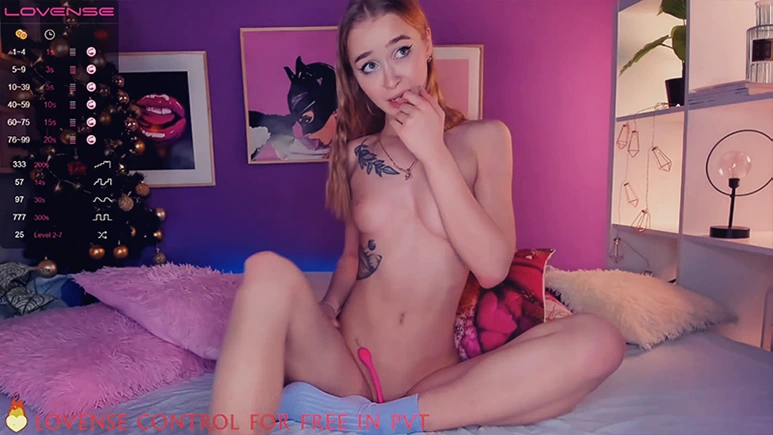 I thought she would be focusing on public shows, but she was open to private chats, to my surprise. Even more surprisingly, she was offering complete control over her Lovense for free in private.
I mean, on Flirt 4 Free and LiveJasmin, she asked me for extra tips. Ok, it was for anal sex. But still, I am sure that if I had asked anything out of extraordinary, she would ask for a tip.
But then, on Chaturbate, MurphyAbigail is not only fully naked in public chat, but she is also offering some extra that most girls ask for tips. It does not make much sense, but ok.
To be fair, there was not much action on the first time I checked on MurphyAbigail at Chaturbate. The room was empty anyway. Because of that, she didn't do much and got dressed again after 5 minutes.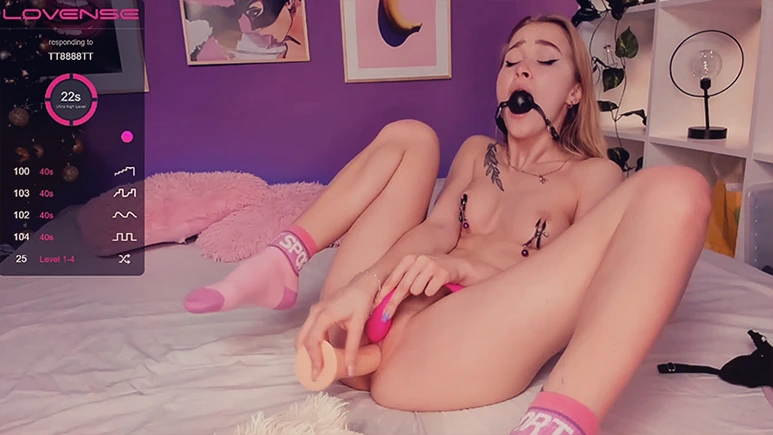 The second time I checked on her, more people were in her room. She performed an actual show with a dildo, lush, and even a ball gag.
Not a fantastic performance. MurphyAbigail was still acting a little phony. But at least she was using more sex toys than just fingers.
Letizia Basso, VeronicaFarina or MurphyAbigail, which one is better?
Well, since she tried to squeeze from me that astronomic amount to do something that is listed as part of the show, I would say that VeronicaFarina is not the best option.
Letizia Basso also asked for tips. It wasn't as much as VeronicaFarina, but still. Because of that, I'd say no to Letizia Basso too.
Then there is MurphyAbigail on Chaturbate. I am not a big fan of public shows. I prefer the intimacy of a private chat. But a private chat with her isn't that private. And she will most likely ask for tips. Therefore, in this case, I'd choose to watch MurphyAbigail for free on Chaturbate.
Funny that she tried to squeeze as much money from me on Flirt 4 Free and LiveJasmin, but on Chaturbate I ended up watching a free show. And, she performed a better show than on the private chats I paid for. In the end, I dropped a few tokens on her.
Should She Ask For Tips?
In my opinion, it is up to the girl to choose what she wants to do and how much she should charge. No doubt about that.
Sometimes the price is too high. But it still is her right to set whatever price she wants. In the same way, it still is my right to walk away. It is all fair to me.
Of course, if it is a public show, we are expected to tip and that is fine. All fair here too.
What isn't fair is to lure people into a private chat saying you can do something, implying it is included in the package, but then ask for extra tips. It is the pure definition of bait-and-switch.
I didn't ask for a custom performance or any specific fetish. I just asked for what was on the menu.
Bottom Line
Letizia Basso, VeronicaFarina, MurphyAbigail, or whichever you prefer, is a very hot and sexy Russian camgirl. But with the studio ruining everything, putting her to work everywhere, and trying to squeeze money from paying members. Therefore, the studio has a direct influence on her performance.
She has the potential, though. For sure, she has the body to turn people on, and I can see she is willing to get naughty. I think she just needs to work by herself, without any room operator instructing her what to do on a scripted show and, definitively, without asking for tips.
If you manage to kick the room manager out and talk directly to her, I think you can actually get from her a decent show.
No reviews have been added yet.
This review has no photos.