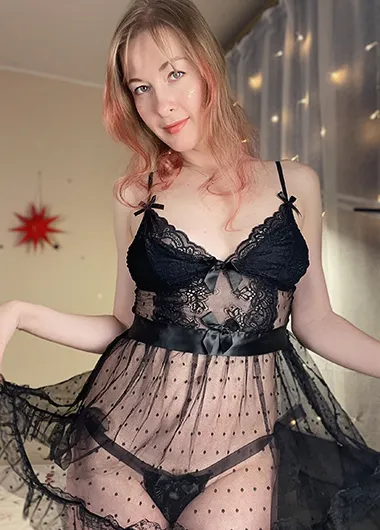 MissRightX
My Right Miss For Unexpected Cam Show
Nicknames:
Streamate:
LoveDimensions
·
MissMelamory
·
MissMelamoryX
·
MissRightX
Show less
Everyone has always been obsessed with looking young, and it's pretty cool to find those rare people who effortlessly beat the clock. MissRight of XCams is one of those special ladies, a stunning model who's captured the hearts of many on XCams and other camsites.
At 37 years old, MissRight proves that age is just a number. She's got a graceful and vibrant energy and stamina that can compete with women half her age. It's not just her timeless beauty that sets her apart but also her dedication to keeping a killer body that shows no signs of slowing down.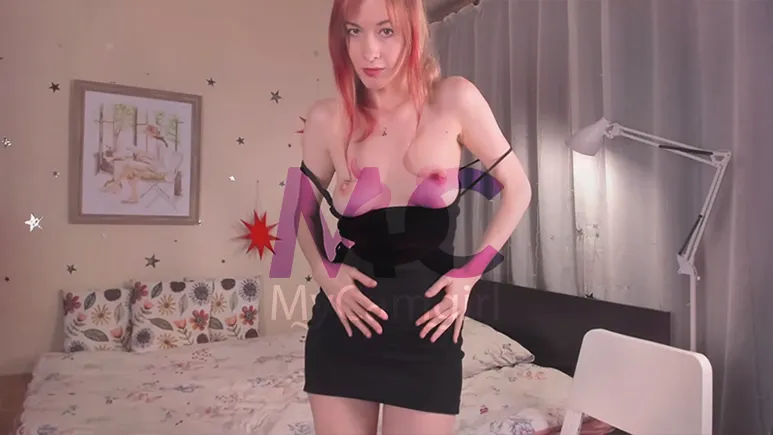 If you're curious, check out MissRight's videos and pics. You will quickly see why she has got such a magnetic charm. She willl enchant and captivate you, no doubt about it. MissRight proves she's one exceptional MILF, delivering wild, exciting cam shows that leave no stone unturned.
Get ready to be blown away as we dive into MissRight's world. She's got skills and appeal that'll leave a lasting impression on your memory.
Mature Woman With Young Look
What surprised me the first time I saw MissWright was her age. I am not joking or being nice. I really thought that she was under 30. Maybe 27 years old with good skin and makeup. But it turns out she is almost 40 years old. She had no problem confirming her age in private chat.
It is not just her body but everything. I mean, in free chat, you can only see some of her body and her face. But her face is flawless. So cute, with deep blue eyes and a charming smile. I am glad she never went for all the silly cosmetics many Russian girls do, like huge lips and bold eyebrows. MissRight has everything in the right place and doesn't need to change anything.
But the second she started getting naked… Oh boy, what a hot woman.
It surprises me also that she has been camming for over twelve years, since 2010, and this was the first time I met her. That is why sometimes it is good to try different camsites or go past page 2 to see who else is online. If I hadn't tried XCams, I probably would never have found her. After all, she has been camming for over ten years on the camsites I use often, and I never saw her face before. Or at least, that is what I thought. More about that later.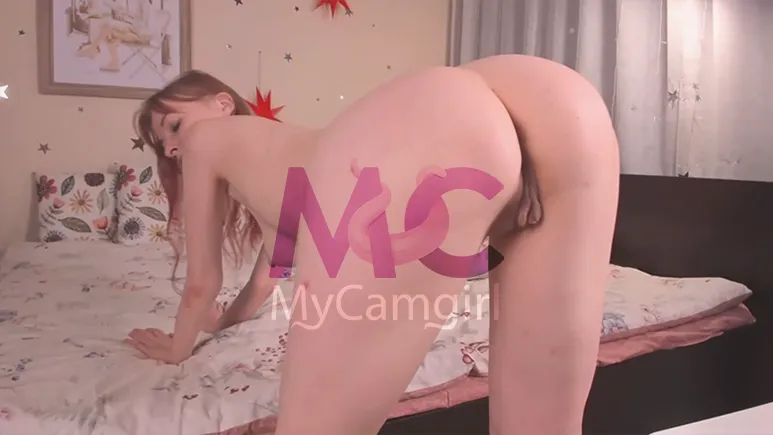 This is a problem with overcrowded camsites. A hot MILF like MissRight is buried on page five, even though she has the look and the skills to be a top model on the first page. But on big camsites, you must scroll a lot to find her. On XCams, she was at the top of online models. I'm just sitting there on the second row above the fold.
The other problem with popular camsites is that top models are usually too busy. Even if MissRight were a top model and therefore appeared in a prominent position on the site, the problem now would be that she is so popular that it is nearly impossible to catch her in free chat. Or really impossible if the girl has a loyal fan like AlexandraClark or SandraDeem.
Underdog camsites don't have the thousands of models online and may not have the massive traffic. But they are a great option to easily find a nice face you may like, which would otherwise be lost in an ocean of models.
A Shy Woman Coming Out of the Shell
Now, more about MissRight. She started off as a bit shy. Although she was quite straightforward, it felt like this was her first day as a camgirl. It surprised me when I learned she is a veteran with over ten years of camming.
She was all ready to get naked and masturbate. But at the same time, she acted like a little shy. MissRight never said no or tried to delay the show. I can't explain; she was genuinely shy, almost like doing it for the first time, but not acting like she didn't know what to do. Was she really shy, though?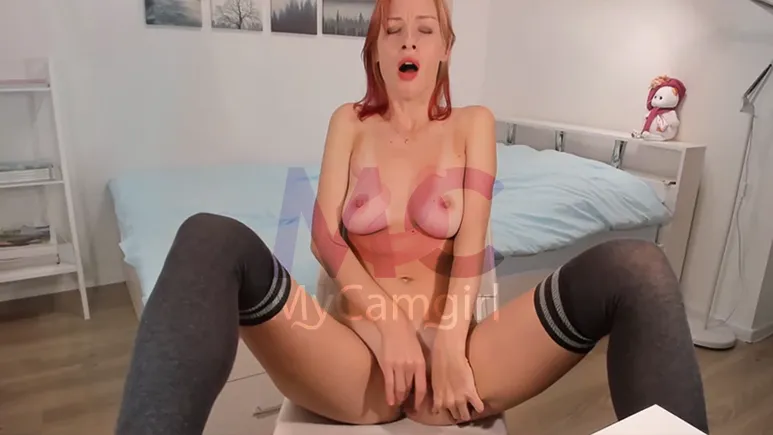 Her striptease skills may not be exactly what you expect. I don't think she knows how to do it. Actually, after watching the private again, she performs it like she is doing it to her first boyfriend for the first time. Maybe it is her style that may attract some people.
But she took about five minutes to come out of the shell. And no, this isn't a euphemism for how long she took to get naked. I am saying that after five minutes of private chat, she was no longer shy. She was fully naked, legs wide open, while sitting on the chair with two fingers in her pussy. That is what I call coming out of the shell.
Long Pussy Lips
Speaking of pussy. Diana has a very interesting pussy. If you like long pussy lips, she is perfect. I don't have a personal preference for that. But in her case, it looks very nice. She has a sweet pussy. I couldn't help to ask her to give me a closeup view of her pussy.

Up and close view of her long lips pussy
Being More Hardcore
I let her play with her body. She was doing quite well, and in cases like that, I prefer to give freedom to the girl to do what she likes. There was no need for constant directions.
After about five minutes of masturbating in the same sitting position, I was going to ask her to change, but then I noticed that she was close to cum. I can't stop a woman from cumming. So, I just let her continue. It was intense, probably because it was the first cam show of the day for her. But it looked genuine. Also, since I never pushed her to cum. It happened only six minutes into the private show; usually, at this point, most camgirls are just warming up with their minds set to a minimum of ten minutes before considering cum.
My point is, although I can't certify for sure that she had an orgasm, it looked real, and MissRight didn't try to drag that for long minutes. She did it her way, and in six minutes, she reached her climax.
Exploring Her Body In Detail
After that, I asked her if she would like to show more of her body and explore it. That is my preparation to try something more hardcore. She gave me a super closeup of her pussy, showing in detail her long pussy lips. So great pussy. Then she bent over and started spreading her ass. I couldn't resist and asked about her asshole.
That was the moment I thought MissRight would draw the red line. But, still acting shy and uncertain whether she should do it or not and how she should do it, she said she could rub her asshole. That is a start. But then… well, she rubbed it for a couple of seconds, then pushed her middle finger inside her asshole.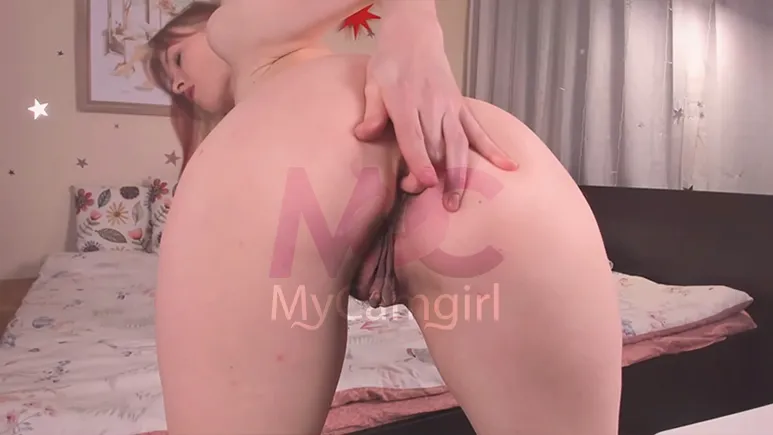 She never went too deep. It was more like pushing a bit, going inside, and the pull back. Tap and rub her asshole, and then repeat—all that in a sexy dance.
Can she go deeper on full porn style, maybe with a dildo? I have no idea. I considered asking her, but I felt like I had already asked too much from her for the first private chat. But she may do it. I have the feeling that she is open-minded to these things as long as you are nice to her and the request is not extreme.
Is MissRight a MILF?
Well, the definition of MILF is Mother I'd Like to Fuck. Mother is the crucial word. MissRight is not a mother. How can I be so sure? Because she has been camming without breaks since 2010 and has never shown up pregnant on cam. You know, you kinda need to be pregnant to become a mother.
Could she be already a mother before becoming a camgirl? Yes, of course. But if she was a MILF before camming, then she really has the best genes ever. I will explain this better in a minute.
A True Veteran
If you missed the part where I said that MissRight has been camming since 2010, I repeat. She has been a camgirl on multiple camsites since 2010. She started a Whispurr on Cams.com, then moved to Streamate as MissRightX and three other names in 2012. On the top of this review, you can see all her nicknames, and there is a detailed CWSW page for her listing all her nicknames.
At first, this surprised me because of how she performed her shows; it all looked like she was a bit shy. She is still willing to go through the whole show and masturbate, but the first minutes are with a pinch of shyness.
But while putting together all the information about her, I found out that she has been camming for longer than I thought. And then, another surprise. I had already had a private chat with her in 2014 on Streamate. She had the name MissMelamory.
She left a good impression, and if it weren't for my lack of time and being too busy taking other girls in private, I would have written a review about her back in 2014. But it is good that I didn't do it before because now I can write a review with more details about a camgirl who has been camming for years and has more to show.
Back in 2014, as MissMelamory on Streamate
Going back to what I said about her genes. I, of course, recorded this private chat from 2014. MissMelamory was younger, naturally. She had no signs of being a woman who went through pregnancy. She was young, in her early 20s, as slim as she is today. Her whole body was as good as it is today.
Her performance back in 2014 was as hot and naughty as today. Interestingly, it seems that she is always shy in the first few minutes. But after that, she can get as kinky as you want. But with over twelve years of experience as a camgirl, MissRight is still performing as well as she was on her first day on cam. Working for so many years isn't an achievement that many camgirls can claim—having the same stamina and maintaining the same quality is certainly not for every camgirl.
No reviews have been added yet.
This review has no photos.