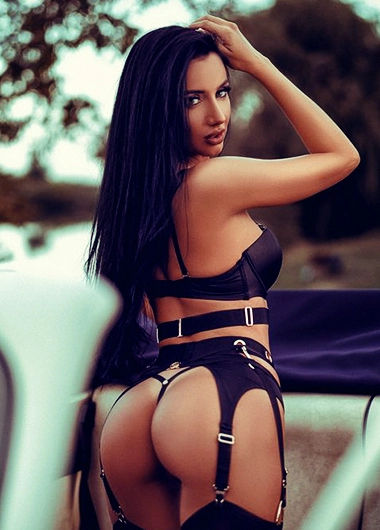 Mellisa Black
My Lingerie Model
Nicknames:
These are the beauties of LiveJasmin! The divas, the babes, the this and the that! MellisaBlack, once known as HotMellisa11, is a piece of jewelry! Could she be the crown jewelry!?
Well, it's a bit pretentious to say that she is the most beautiful girl on LiveJasmin, but we can for sure say that she is one of them! And she's right there, on the top! Even if she makes so much money, she will still be alright with you in the room!
This is a good thing, a great thing, actually! This is what keeps the industry going!
MellisaBlack might try too much to be sensual and impress you. But still, she will be awesome with you in a private show! And drop-dead gorgeous! We are sick to see webcam models that barely move on cam, that are bored, that are tired, so forth, and so on!
Appreciate MellisaBlack
For all of the above reasons, you should appreciate MellisaBlack. Like really fucking sexy! The lingerie that you will see on the chick in the video will make you think that she is a fucking pornstar! It cost a fucking fortune, that piece of lingerie!
Many girls miss the right balance between sensuality and hardcore. For instance, Emma, who has way too much teasing, or MariaRya, who is 100% hardcore. Mellisa has the perfect combination of sensuality and hardcore. A well-balanced combination.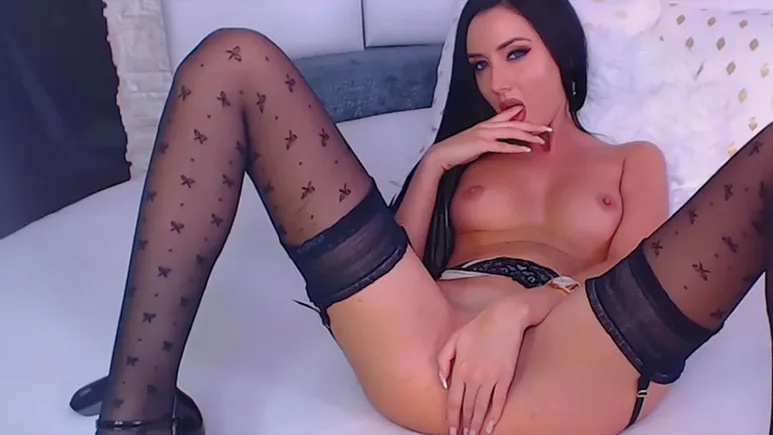 The girl knows that even if she makes money now and even if she is popular as fuck, she must do her best to keep you in her room and to make you come back! Otherwise, one day, she might lose you and the other guy and the other guy and so on, until she will lose all that popularity!
Everything is fancy
The decor room is as fancy as she is! The bed, the pillows on it, everything is top-notch and elegant! The quality of her camera is crystal clear! What can we say … MellisaBlack – a fucking winner among cam models. And that ass, mhm, that ass looks like it came from the porn movies!
Those XXX clips that you know since forever because they are way too hot to forget!
And hot too
Some of you may know MellisaBlack as HotMellisa11. Yeah, this kind of model name is no longer allowed on LiveJasmin. She had to drop the hot, but she still is hot.
I have already mentioned here the fact that MellisaBlack might try too much to be sensual! Too ostentatious! This can be considered a small bad thing, sure! Speaking of small…
I like how Melissa still keeps her small tits natural. This sets her apart from the vast majority of LiveJasmin models that have those all too big and standardized fake tits.
God, I hope she never commits the sin of putting silicone in her beautiful natural tits. Be proud, girl! Your tits are amazing. MellisaBlack is a perfect human being, and her beauty will hunt you for the rest of your days!
If you think that this is a joke, then you should be with her once or twice! You will see it afterward… For sure, this girl is one of the most beautiful girls you have seen on the LiveJasmin live sex website and in life, generally speaking! Enough said MellisaBlack is waiting!
Related links
No reviews have been added yet.