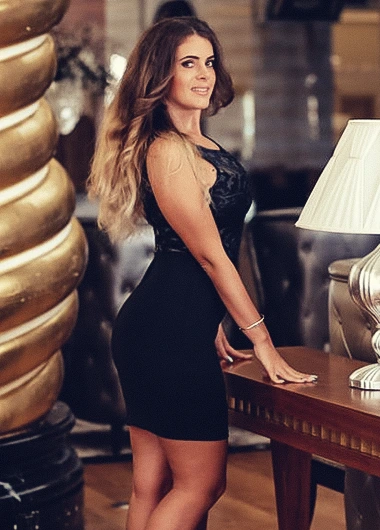 MayaSole
My Unique Curvy Camgirl: A Hidden Gem of LiveJasmin
Nicknames:
I like voluptuous women. Ok, I like pretty much all types of women. But I am attracted to curvy women more than general men are. If it is a woman like LiveJasmin camgirl MayaSole, then it's even better. This mature Romanian camgirl fits into the curvaceous category and many other categories I appreciate. One can say that MayaSole, once known as ChampagneA, is an almost chubby, curvy MILF only to name a few adjectives that can describe her beautiful body. Without any doubt, she is one of the best LiveJasmin camgirls. And considering the price per minute in private chat, you can hardly find any other option as good as this LiveJasmin model who could do porn.
If you are into skinny girls, this lady isn't for you. If you focus only on the naughty side and how good the webcam girl performs, then she is definitively a lady that can give you all you want. It's a superb show. Very intimate and sexy, with a good pinch of hardcore. This review about MayaSole of LiveJasmin shows you with words, exclusive private videos, and pictures how kinky MayaSole can be and that she could easily be the best LiveJasmin camgirl.
A Veteran And Mature Woman With an Amazing Body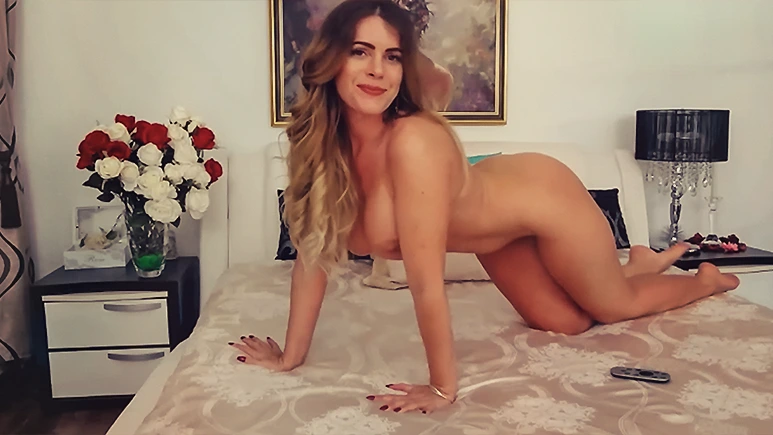 I have known this lady for quite some time. The first time I saw her was on StreamRay (aka Cams.com.) Though I never had a private chat with her there. She was a bit different back then. Her look was nothing like nowadays, mainly her hair and tits. Oh, and makeup. That makeup was just no. Basically, and to be honest, she wasn't that attractive to me. Perhaps because she looked too amateur with that makeup.
But that was back in 2012. A lot has changed. Most importantly, she has changed. In fact, to be more precise, she has even changed her name from ChampagneA to MayaSole on LiveJasmin. But that was just a forced insignificant change due to LiveJasmin's glamourification. The real and remarkable change was in her body and how she presents herself.
I like that she follows those stupid LiveJasmin guidelines of what a glamour hot model should look like. Still, she does it without looking like another cloned, boring model.
I was going to post pictures of her on her first days as a camgirl on StreamRay but never mind. It could be a turn-off for some guys. She is very different now, believe me.
If, back in 2012, she was an uninteresting camgirl with poor makeup. Ten years later, she turned herself into a hot curvy woman with many interesting skills to show.
About her actual age, I'd say that she is slightly older than what she says. Maybe 5 older. But it is not a big deal at all.
MayaSole's Body Got Better Over The Years
Ok, I am sugarcoating here and beating around the bush. Let's be clear: She got a bit fat. And you know what? There is nothing wrong with that. She has become a more juicy woman. Indeed her tits got bigger because of implants. But her body looks a lot more appealing.
First, her face got cuter. Maybe because it is rounder, or perhaps because she started doing good makeup. But she looks cute and sexy if a girl can be both simultaneously.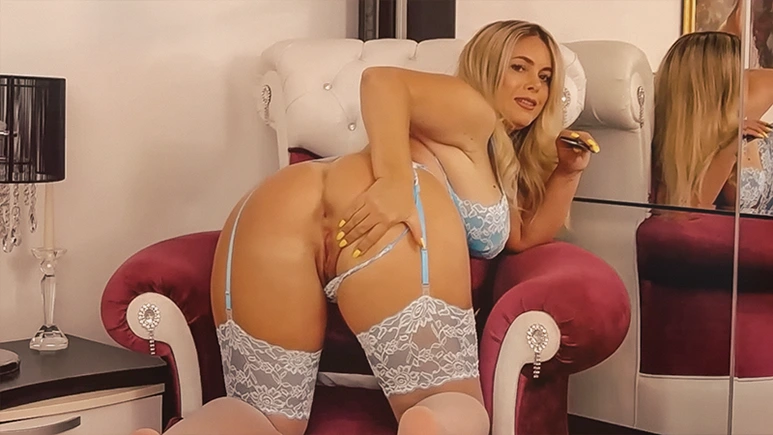 Second, her ass is a bomb now. It got big enough to be fabulous without looking fat. In fact, I don't see any sign of cellulite on her ass. It is just big and round and a big jelly, which is exceptional in the doggy style. Her ass cheeks just squeeze her tight pussy, making it look so fuckable. It is a perfect combination of everything in the right size. Her round ass, thick thighs, and tiny pussy.
There is no doubt that MayaSole got a lot better over the years. It is the case to say that this woman has aged very nicely to the point that she is a lot hotter now than when she started camming years ago. The best proof is that I never spent a dime when she was a rookie. But since she became this marvelous woman, I have spent a lot of money to watch her masturbating.
Add to this the fact that she is now charging more than she used to. And I can say that she could easily charge even more.
MayaSole Is Rarely Online, And That Is A Only Problem
She has no schedule. It is non-existent. She follows no routine and goes online on a random day and time. I talked to her once, and she said she would start coming online more often with a solid schedule. After that, she disappeared for three weeks and never really created a plan.
It is a bit frustrating because sometimes I feel like watching MayaSole fingering her juicy pussy. But then she won't come online. She won't even reply to messages. It gets even more frustrating because she is kinda unique. I looked around on LiveJasmin and other camsites, but I couldn't find another camgirl that was quite like her. Some girls look like her but are not as kinky and playful.
I can't really tell her how to handle her camming career. And maybe she has other businesses going on that stop her from coming online. But it just feels like a waste of a gold mine. She has already proved her potential; she can easily stack private sessions after sessions. Extended sessions, by the way. Yet, she comes online on a very erratic schedule, missing an excellent opportunity to take the title of the best LiveJasmin camgirl.
I just wish she could define a schedule. Even if once per week. At least I would know when to find her online and save that day to watch her getting her pussy wet.
100% Sensuality With A Good Pace
But when she does come online, she is terrific in private chat. Surprisingly, she isn't an instant private like AlexandraClark. Ok, fine, maybe Alexandra is a bit extreme. But considering the long private conversations MayaSole has with LiveJasmin members who just want to chat with her, I'd think she'd be taken in private as soon as she gets online. Luckily, we have a chance to see her in free chat.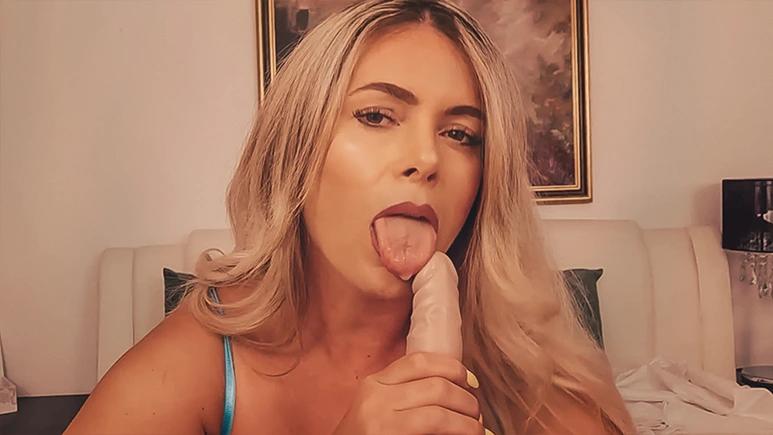 Now, in private chat, she keeps everything sexy and classy. Although she gets down to business fast, you can just forget if you want to get this lady spreading legs in under one minute. I know that many of you guys wish for the quick action and a fast show. But follow my advice. Allow her to warm up. Or even better, you warm her up.
Massage her with your naughty desires. Let her know what you'd do to her in bed. When you get to her pussy, you will see how this plays out. She will be naturally wet, and her juicy pussy will beg for her fingers.
MayaSole can turn it into a sexy porn scene, but evertyhing happens at a good pace. When it is time for masturbation, you will know. Don't worry because she won't stall. This whole warm-up won't take a half hour. And I can say it is actual foreplay that works. Not just some bs technique to hold you longer in private chat.
Going Full Hardcore In Private
When it is time to fuck, MayaSole won't hold herself. She goes full hardcore with one of her dildos. But she usually starts with her fingers. Actually, she starts giving a blowjob on a dildo and then moves to her pussy.
First, she slowly fingers her pussy, already all wet. She goes deep there. After some time, she grabs a dildo, sometimes it is a vibrator, and goes deep in her pussy. Rubbing her wet pussy while going deep and slow with the dildo.
This masturbation scene is 100% hot and sexy. In a moment like this, MayaSole sets herself to be one of the best camgirls on LiveJasmin.
The Hidden Door And The Secret Key To Anal
Now, let me talk about something not listed on her profile: Anal. It's not a big secret; it is not that hard to get there, though it requires some conversation. But it is definitively something that she won't do for just any fast-show kind of guy.
Let's be clear, on LiveJasmin MayaSole does anal. Period! But if anal sex is not listed on her willingness, how did I figure out that she plays with her tight asshole? More importantly, how did I convince her to put a dildo up her ass?
Well, first of all, just ask. Yes, don't be afraid. Of course, be polite and ask gently. Don't just go there commanding MayaSole to do anal. This often never works with any girl unless you have already built some special relationship with her. In any case, I just asked her. I mentioned the idea of playing with her ass and told her I wondered what she thought about it.
Convincing MayaSole To Do Anal Sex
How I convinced her? It was not that hard, to be fair. But her answer was, "come back later." Why? Because MayaSole was in a private chat with another member. I just happened to join it. Yes, she was interacting with both members, which is not common. She explained that she could do anal sex, but I had to start my private chat with her one-on-one.
That was what I did. I just had to wait for about 20 days because she disappeared after that private session. But in any case, the next time I saw MayaSole in free in public chat, I took her in private with the focus on her asshole.
She said she vaguely remembered me, so I reminded her of our last conversation and the proposition to fuck her ass. She said it was not a problem, but she would need a warm-up. All fine. I don't like when the camgirl jumps right away into the action. Let alone if the action is about anal.
A Warm-Up That Is Worth
It is not a stall technique. It is a proper warm-up, very explicit. I mean, MayaSole masturbates to get ready for anal. It is gratifying and hot. She warms up her and you too.

Just warming up
It was about 8-10 minutes until we got to her ass. In less than two minutes, she was fingering her pussy. Shortly after, she was using a golden vibrator in her pussy. I thought she would continue for a bit longer when she surprised me. Without any preparation, any sign, she just put almost the whole dildo up her ass. It slid so well that it looked like her asshole was lubed correctly. Maybe the dildo was covered with the juice from her pussy.
MayaSole Doing Anal (Exclusive Video)
That is an incredibly hot action. She is gentle without being too soft and dull. Not too fast, just at the right pace for us to enjoy it. And it feels like she wants it too. No, you won't see her doing extreme anal sex. And thankfully, she does not do that. Her ass looks like a delicious cookie cream that should be delighted slowly.
It is a pleasant performance, very well executed. Honestly, I am trying to describe this, and it ends up sounding like she is a professional just doing her job. Ok, yeah, she is. But she does anal so well that it feels like she is there to please, tease, and make you horny while taking some pleasure for herself.

Using her golden vibrator to fuck her ass
Her ass is so yummy that it is impossible to stop fucking it. Honestly, I expected her to do it for a few minutes, limited to one position. But she actually handled that dildo in her ass for long minutes, and she even changed position without any request from me. Missionary and doggy style, that was how she fucked her ass.
Just watch the exclusive video I recorded from one of our private chats, and you will see how good she is.
MayaSole Could Do Porn, And She Would Be A Star
I usually don't wonder how a camgirl would be if she were a porn actress. But I can't deny I thought about MayaSole doing porn. I don't know why, but I would like to watch that.
Normally I am just curious when I hear that a camgirl did porn. But with Maya, I am really interested to know how she would handle a cock. I can't stop thinking how she would suck a cock, how deep she would go.
Oh, and anal. What about a traditional boy-girl porn scene with MayaSole taking a cock in her ass? Of course, she doesn't do that. I am just dreaming. But that would be a true wow. That is something I wouldn't mind paying a premium price to watch.
Considering that the vast majority of LiveJasmin camgirls don't produce content like that nor use services like OnlyFans or something, I don't think MayaSole will ever consider making a porn video.
A Camgirl That Gives True Action
Overall, MayaSole is an amazing LiveJasmin camgirl. She never got any of those LiveJasmin awards nor made it to any top model list, but it does not matter. The awards are usually populated by studio models, boosted by their own studios, or camgirls with members with deep pockets.

Great ass, great postion, great performance
A camgirl like MayaSole is rarely found there because she is a true gem. You won't find many women like her, with those thick thighs, big round ass, amazing big tits, and a great smile. And on top of that, she can deliver unbeatable performance.
No reviews have been added yet.
This review has no photos.