LanaIvans is a (now) veteran camgirl, who I first met on her first year in the business when she was still working for a studio under the name LaylaDD. I was not surprised when I found out she was the top model in that studio.
Getting to Know LanaIvans Better. Who Is She Anyway?
I took more time than usual to get to know LanaIvans better. First, because she was not online very often, and also because she does not talk too much. Well, at least not to those who do not have credit.
I first tried to talk to her on XLoveCam, but she gave me nothing. Then on (now defunct) Private Feeds, but nothing again.
So I tried where I have some credit. First on MyFreeCams. She said "hi", but then she went to a private chat. Damn it! And then I tried on (also defunct) Webcams.com. Finally, a normal but quick chat before taking her in private chat.
In the meanwhile, I tried to get some info from a girl who works in the same studio, GennyBunny. It was a waste of time because Genny only gave me confusing answers.
After all, LanaIvans is from Romania, Bucharest and her name is Oana Laura Lana (yeah, she took some time to decide her stage name). She had so many different nicknames that I don't know which one to use.
She kinda reminds me of AlexaSeven. Well, Alexa with huge natural tits. They both have that kind of small round shape body and round booty.
Can LanaIvans Really Squirt?
During one of our first private chats, LanaIvans said that she could squirt. I was dying to see that gorgeous busty girl squirting, but most importantly, it was to find out if she could squirt for real.
You know… many girls have joined the squirting team, as I call it, to ride the trend. However, just a few can really squirt. The rest use some kind of trick, do pee or scream like a maniac pretending it is an orgasm.
So, I went into a private chat with LanaIvans. Watching her big boobies jumping and her round ass bouncing was nice. That is amazing.
But what I wanted was a squirt show. But… I don't understand what she did. After fucking her pussy really hard, she just slows down. But I didn't see any juice that could look like a squirt. So, I had to ask her…
MyCamgirl: did you just squirt?
LaylaDD: yes bb was great. did you like?
MyCamgirl: actually i didnt see anything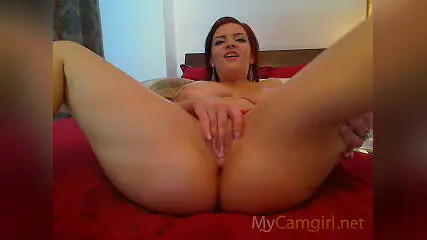 And it is true. I didn't see her squirting or fluid. I have watched the video over and over again, but nothing. She fucks like a charm, but no juice coming out of her pussy. I guess I must close my eyes and imagine that she is squirting.
LanaIvans Squirting For Real Now
This all happened in 2009. But then, in 2010, after LanaIvans has been away for a long time, she came back with a real squirt show.
Thanks to someone who e-mailed me a video of her 👍 I could finally watch how LanaIvans squirts.
It seems pretty real and has much more fluid. It is amazing how wet she can get when she is horny. She gets so wet and slippery that she can easily slide three fingers into her juicy pussy. The funny part was a few seconds after she squirted when she said a little breathlessly:
"wow, I didn't expect that"
I say it looks real not only because now she was wet but because of her facial expression when she squirted. If she was faking, then LanaIvans should get an Oscar.
Horny and Naughty
In private chat, she does a lot, much more than other girls. She does not fake any penetration; she really pushes the toy deep into her pussy and moans like a charm. Oh, by the way, most of the videos have sound, and you can hear her moaning and her pussy being fucked. The squirting video is the best. It is just amazing.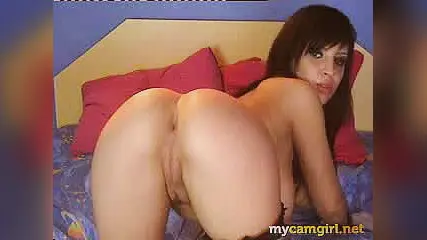 She is a gorgeous girl, very attractive. Nice face, big tits, big ass… And, as I said, she can do a lot in private. Pussy show, anal sex, sucking, toys…
I thought she was some kind of professional model because of her excellent photos. But seems that the girls from that studio have made some kind of catalog, a professional one. After all, she is working as a camgirl only. IMHO, LanaIvans could be a professional model. I'm sure that a site like Scoreland has a space for her.
Busty Model for ScoreLand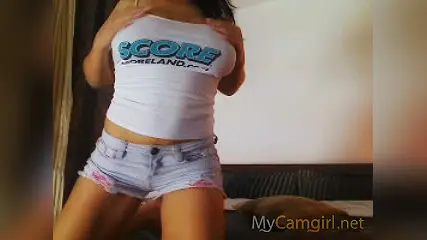 Well, well… what nice surprise. I found out that Layla is now LanaIvy LanaIvans on MyFreeCams.
I noticed she was not in that studio (looks like her own house) and also more natural (less make-up).
And that is not all. LanaIvans is now a Scoreland's model! That's why she has a new nickname. Lana Ivans is her model name on ScoreLand. With 34DD natural tits, she should have joined ScoreLand long ago.
Did she join ScoreLand because of my comment? It would be an honor 😊
You can see another LanaIvans' video titled Romanian Rack Attack. On November 27, ScoreLand released the first video of LanaIvans having sex with a guy. It is a tit fucking, and you can watch a 45 seconds promo and a photo gallery of this scene.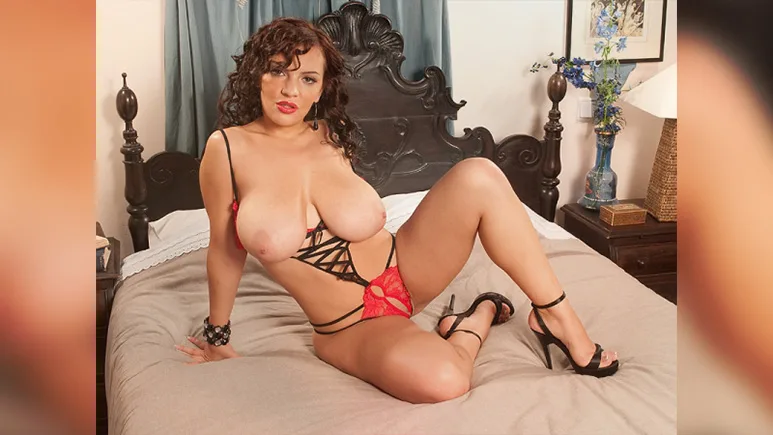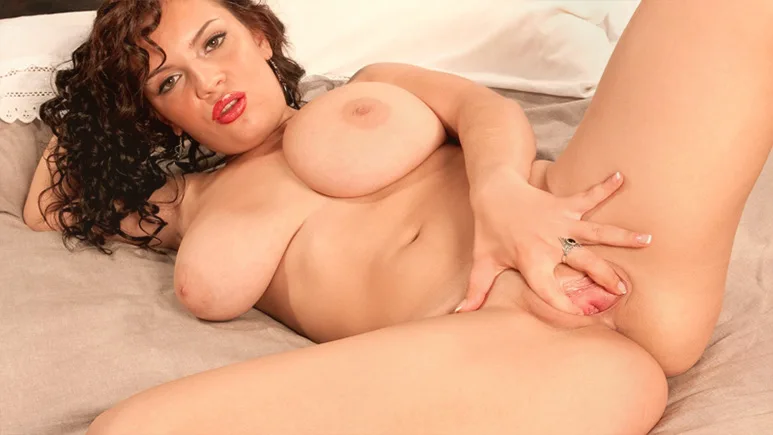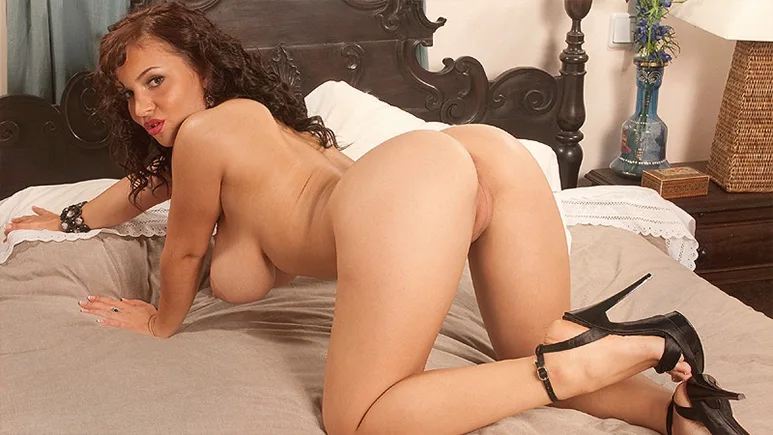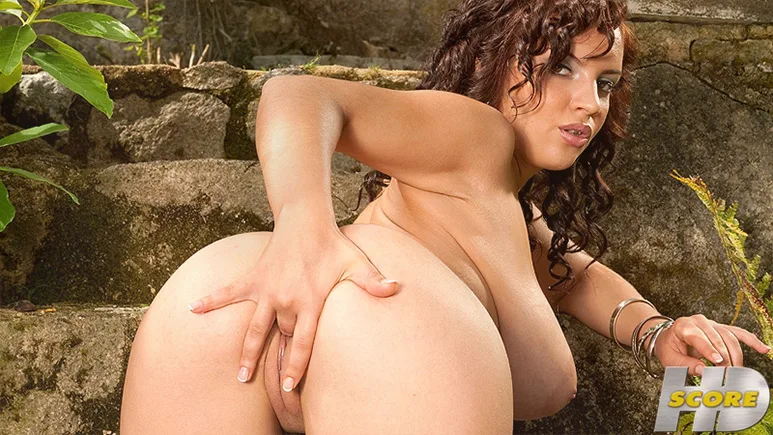 I remind you that when SexyVeneraX decided to become a professional busty model, she started sharing more about herself. Hopefully, LanaIvans might do the same.
LanaIvans Is Getting Into Porn
Not too later, after shooting the first photos as ScoreLand and making a tit fucking video, Lana shot a hardcore video. Unlike the tit fucking that there was no penetration; this video released by DDF Busty shows LanaIvans sucking and fucking a real cock. It is actually a classic hardcore scene, with striptease, followed by kisses, blowjob, sex (in many positions), and finishing with the guy cumming on her.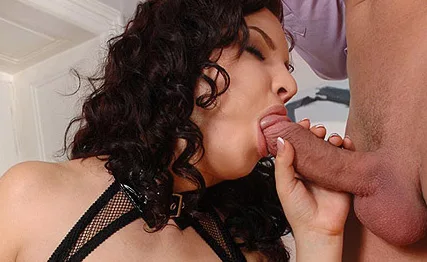 I am still surprised by all the big (and good) changes in her career. Not too long ago, she was only a camgirl, and we were having a lot of fun in one-on-one private chats. I remember our last chat when she mentioned about quitting this job soon to go back to college. Seems the college will have to wait.
And right before Christmas, DDF Busty released another photo session of Lana Ivans, now a threesome. Dominno & Lana Ivans: Busty Xmas sluts bang Tomas!: Pictures and videos.
LanaIvans Clarifying The Squirting Thing
I visited LanaIvans' chat room, and she came to talk to me. She explained that she contacted me on Yahoo (yeah, this was back in 2010) but didn't identify herself. I thought she would ask me to remove this review, but she actually wanted to clarify the squirt thing.
According to LanaIvans, she never promises to squirt in private chat. She says that she can squirt, but she never promises because she can't be sure whether she will squirt or not. Sounds fair enough to me.
She considers this detail very important and could be bad for her business. I told her that most of the guys were looking for her because of her huge tits. After all, she is a real busty model.
This was the first time I had a chance to have a normal conversation with LanaIvans. She is a pretty cool girl.
Notes
The squirting show was not recorded by me. Someone emailed it to me.
As the squirting video had over 40 minutes of LanaIvans fucking and squirting all over the place. I thought it wouldn't be nice to share the whole thing. So, I made it shorter and shared the squirting part so you can see how she does it and decide for yourself whether it is real or not.
Related links
Camgirls Similar to LanaIvans
With amazing big natural tits, and a hot round booty, it is hard to find a girl like Lana, but here are some suggestions
No reviews have been added yet.