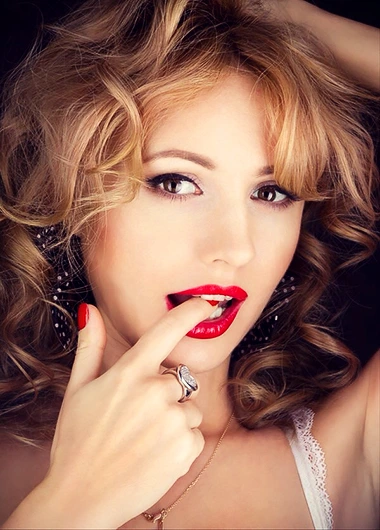 KerrySweet is one of the most veteran camgirls I have reviewed. This busty camgirl has been camming since 2006, and got so many names across so many camsites. I have known her since her very first days as a camgirl when she was barely 18, and I have seen her grow and improve her performance through the years. Although not as popular as she was in her peak time, KerrySweet is still a good camgirl.
Who Is KerrySweet?
As I said, KerrySweet started when she was just an innocent 18 years old. She was working for a well-known Ukrainian studio and had a bunch of different accounts on all major camsites. Amalia, AmaliaZ, Amalia18, Amalia19 were the most common.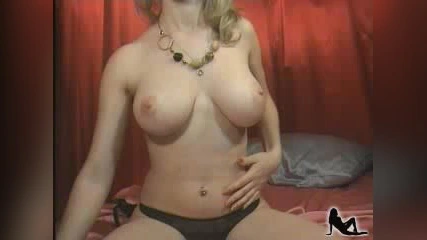 That studio was well known for two things: Red curtain as background and young Ukrainian models. Though, many girls would be instructed to say they are from Czechia or Russia.
That was their signature, I guess. I don't remember seeing any girl from that studio that would look over 25 years old.
Why KerrySweet?
If the studio had so many girls, why did I review KerrySweet? Firstly, because I knew where I saved her videos. And also, because someone contacted me asking if I knew her and gave me some information about her and other girls from that studio. So, I thought she was a good candidate for a review.
Notice that later on, I wrote reviews about other girls from that studio. However, all of them have quit camming a long time ago. KerrySweet is the only camgirl from that studio who is still in business. The reason seems to be clear.
Small update, as of 2022, she has disappeared. Considering the exact time she came online for the last time, I'd say that the reason may be the war in Ukraine. She wouldn't be the first camgirl to back her things because of the conflict.
By the way, the studio does not exist anymore. But this is unrelated to the war since the studio closed its doors in 2010. She has moved on since then, and now she is working from home, camming exclusively on MFC.
A Hot Busty Camgirl
Yes, but just because I knew where I saved KerrySweet's private videos isn't exactly a good reason to choose her for a review.
Do you want a good reason? Better saying, a big reason? KerrySweet's big natural tits. They are so fucking hot that it is impossible to ignore them. And when she goes all naked, things get even better.
I like her tits because they are indeed natural. Yes, they are a bit saggy, but that is what makes her tits even better. Naturally perfect. Bigger than the average, but not too big.
A quick tip, if you want something a little bit bigger without looking awkward, then you should check SexyVenera's boobs. Though not entirely natural because SexyVenera had a breast reduction.
KerrySweet Is A Busy Girl
Now I said busy, not busty. It is hard to have a chat with her, at least on free chat. She is always busy talking to many members. See why it is so hard to talk to her? Even if you have a lot of credit to spend, she just has two hands to type and too many guys talking to her.
This has been like that since she started camming in 2006. Years later, it is still hard to catch her attention unless you take her into a private chat.
I have been in private chat with KerrySweet many times, and I must say that she used to be, let's say, "easier" when she started working. Now, she is doing the same thing she used to do, but she is taking more time.
In other words, she is holding the customer as long as she can before finally getting naked. She was not like that, but probably the studio manager trained her to do that. And knowing that studios take a big piece of the model's earnings, I think it is quite fair to her to do that. Nobody would like to get 50 cents to stick a finger up their asses.
However, she can do it. Yes, she can show you everything. But as I said, she will not do it in 1 minute. Just take some time with her and understand that she works for a studio that takes a big percentage of what she earnings.
Is KerrySweet The Right Camgirl For You?
That depends on what you are looking for. But in general, I would say she can fulfill almost all men's desires. Though, she doesn't speak English that good to carry a deep conversation.
But she can be quite naughty. Getting down to the business, KerrySweet can be a naughty camgirl. As naughty as you want. Though, she prefers to use her fingers only. I rarely saw her using any sex toys.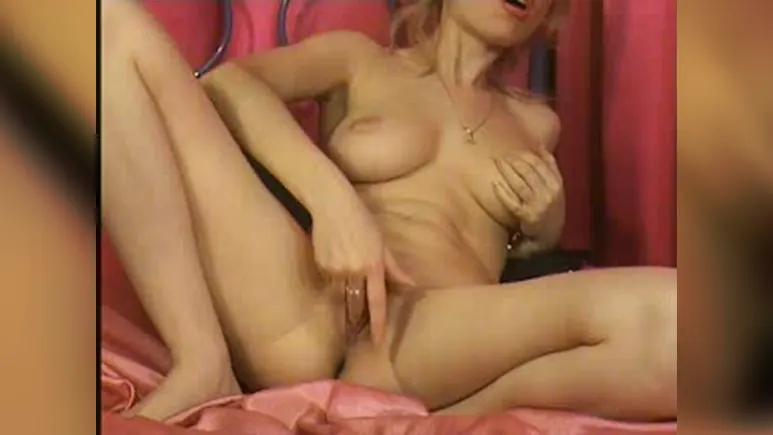 Now, there is a secret to get her to do anal. Yes, she does anal and many other kinky things. Though, she may be slow sometimes, teasing too much. But in the end, you get a sexy young girl to do naughty things for you on cam.
That includes the secret anal. She does not announce this to every single member that asks for anal. She saves that to the private chat, and you will have to spend more than just five minutes in private. That is fair enough.
She has been a camgirl since 2006. The members of today were probably still in high school when KerrySweet was already getting naked on cam, with 50+ members paying the monthly subscription to her fan club on Cams.com, where she has been many times awarded The Model of the Day.
Where Is KerrySweet Camming Now?
Nowadays, KerrySweet is on cam exclusively on MyFreeCams, almost every day. Or at least, she was until the war started.
As I mentioned before, she stopped coming online four days after the war started. She didn't leave any notes or anything. There are no comments on her MFC profile since she closed the comments.
Prior to that, she was coming online regularly every day for hours, and she had usual members visiting her every day. We can only assume that, like millions of people, she was forced to be displaced.
If this happened, she most likely had to move away from camming and start a new life someplace else. I hope she is ok and that this brings new opportunities to her life.
No reviews have been added yet.