KarinAss was in time the face of LiveJasmin. Or should I say the ass? The nickname of this model will let you know her best feature. Simple, isn't it? This veteran webcam model, who has only worked on LiveJasmin her entire career, is notoriously known for her perfectly rounded bubble ass and the way she handles a dildo. That is something KarinAss makes sure that you will notice any time you visit her chat room. I'd say that KarinAss and a dildo is the perfect combination.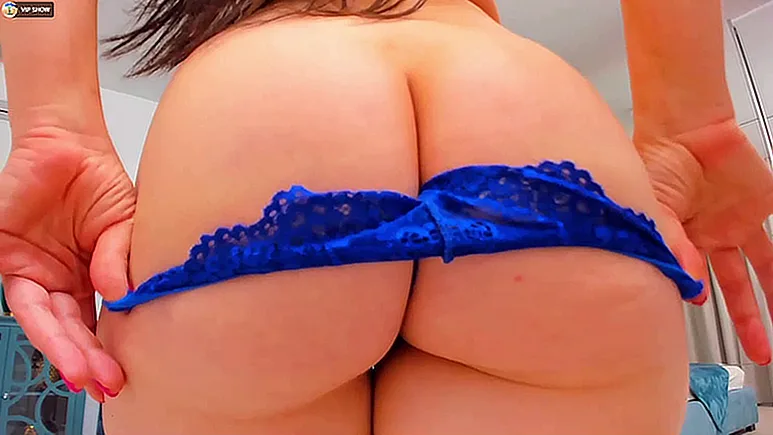 A quick note about her name. For 10 years, she was known as KarinAss. But in 2020, because of LiveJasmin's glamourification, she had to add an "A" to her nickname and become KarinAssa. Honestly, they ruined a perfect nickname. But LiveJasmin does not want any model featuring body parts like ass, tits, etc., on their names. I don't care about this, so I refer to her as KarinAss.
Why Karin's Ass Is notorious
With KarinAss, everything is about the ASS. Because her ass is big and because she can fuck her ass with ease! She is a great live sex webcam model that has an absolutely fuckable ass!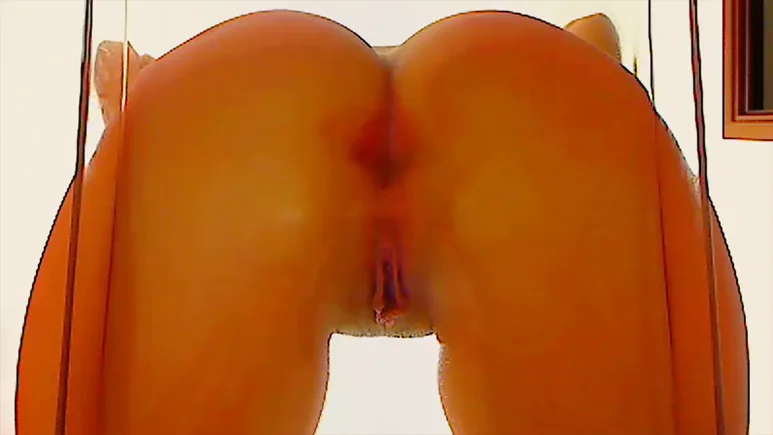 But let's ignore for a second the fact that her ass is simply excellent and focus on why it is so notorious. KarinAss has been camming since 2010, a true definition of veteran. And one thing she always does in free chat is sit in a particular position so that her ass looks incredibly hot and takes the whole screen. She does that very well.
It is rare, though not impossible, to catch her in a different position or even see the rest of her body or her face. She is not just an ass. And it is not like she does not want to show her face. It is just her way to catch your attention. She knows that her bubble ass is her selling point, and she has no problem shoving it in your face. Rightfully so, she displays her magnificent ass in the best way possible.
I mean, what is the point in having such a great ass and not show? How would I know that she had a great ass if she would just sit there fully dressed? She agrees with me, so she always shows her ass in public chat.
Well, we can say it is Karin's fault that her ass is so notorious.
KarinAss Is Not Just An Excentric Ass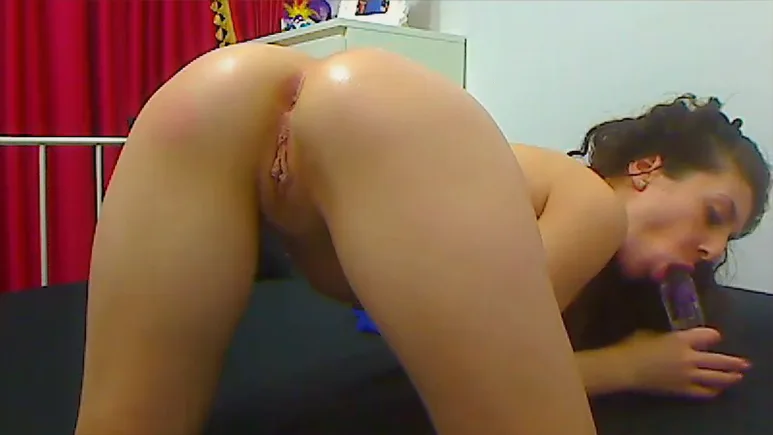 Yes, of course, if you take KarinAss into a private chat, you can make it all about her ass. Honestly, taking her in private for anything else is almost impossible.
But suppose you don't direct her to specifically do anal. In that case, the show will have an abundance of action beyond just fucking her ass or having her ass sitting in the middle of your screen.
KarinAss Has One Of The Best VIP Shows
A good example is the VIP Show of hers that I recently watched. Although I admit that a big part of the show was her in the doggy style, we still had the pleasure of seeing KarinAss giving a blowjob, riding a dildo, and fucking both ass and pussy.
If you consider that all that happened in a five-minute show for just $5, it was a pretty good deal. KarinAss performed better than the scripted show Emma offers, which costs the same price.
I should also note that she had the interactive toy in her pussy, like almost every webcam model now. Still, despite that, she never asked or hinted members to "help to make her pussy wet" with tips like ReynaGomez. She kept the level of action very high, with or without tips. Though, of course, she appreciates and shakes a bit whenever she gets tipped and buzzed.
A Quite Busy VIP Show
In fact, KarinAss delivers such an excellent performance in her VIP Shows that tickets are sold out fast.
I usually see no more than five members in a regular VIP Show, sometimes less. But she manages to get at least ten members in her shows. This is a good number even where countdown shows are more popular.

Riding a dildo in VIP Show
She somehow manages to fulfill all requests in the show, even though the model is only required to follow through with her show description. Anything more is up to her to do it or not. In her case, she did a lot more than what she promised. And trust me, members were bombarding her with all kinds of requests. Surprisingly, she never ignored any requests and handled everything perfectly.
Not surprising is the fact that she is one of the most tipped camgirls in a VIP Show on LiveJasmin. She can easily rival younger camgirls like her compatriot DaianaEltons, who also rocks in VIP Show and gets heavily rewarded for her performance.
KarinAss Still Has Stamina To Play With A Dildo
There is no doubt that KarinAss still has good stamina. She is a veteran but still can put on a very energetic show. Again, the VIP Show was an excellent example. Ok, fine, it was "just" five minutes. But still… comparing that five-minute action in VIP Show with her performance 5 years ago, or hell, even 10 years ago, KarinAss still has the same stamina.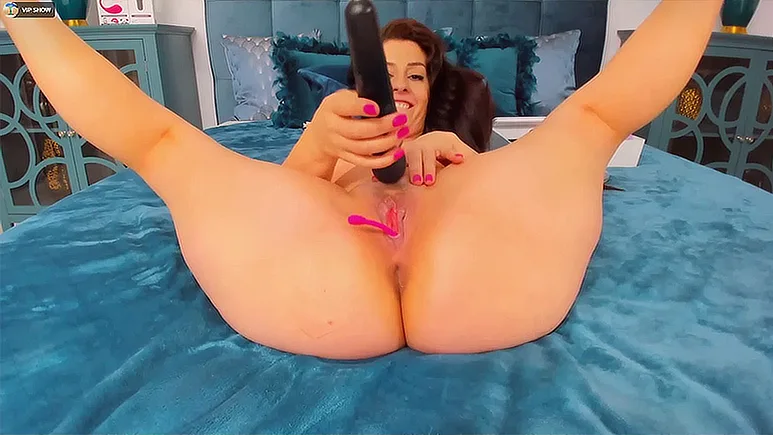 You can feel that she has the energy to keep going. She never says no. You can pretty much ask her to change position as many times as you want, and the only thing she will ask you is if she is in the correct position.
I have spoken with many camgirls with 10+ years of career, and it is hard to find one that still can go for long sex sessions. Many moved away from hardcore if they did not quit altogether already. So, don't assume that all veterans have that energy and experience and still can perform at this level. Karin may not be unique, but she is one of the few gens that can deliver such a great show.
Chatting With KarinAss
I mean, a conversation. I don't think many guys try that, and I understand why. With an amazing bubble ass waiting to be fucked, who would stop for a conversation. But, maybe after sex, if you want to just sit and talk with KarinAss. It is possible.
What I mean is that you can still have a decent conversation with her. She speaks English well enough, and the dialogue is not always about sex. KarinAss can actually fill a conversation, and she is polite and friendly.
Not to mention that she is the perfect camgirl to talk about the camming business, mainly about LiveJasmin since she has been camming exclusively on LiveJasmin since 2010.
Because of this, just be aware that if you join an ongoing private session, most likely, you will catch her having just a conversation. Especially if the session has been going for about an hour already. In this case, she has already performed a whole show, and the member is just enjoying a good chat now.
It Can Be 100% Anal If You Want
As said above, with Karin, it's always about the ASS! Well, she wouldn't choose that nickname without a damn good reason. The private chat can be all about her bubble ass if you want. She won't say no to any request. She will bring all her toys and show them to you like an arsenal.
I have seen KarinAss going from just masturbation to double penetration without problems. I don't know if she still does that, but years ago, I peeked on her private chat, and there she was trying… You know what? I will leave you in suspense. I invite you to have a live chat with KarinAss. Take her into private chat and use your imagination and find her limits, if she has any.
I can say this much, dildo and anal is an essential show for her. She was born to handle two dicks in her holes. Again, use your imagination, and you will experience some kinky moments any time you go in private chat with KarinAss. She is entirely there for you, and she will always do her best to make you feel at home when you are between her legs. Especially when you are exploring her asshole.

Slapping her booty
If you are into anal fucking and want a girl to go the extra mile, KarinAss might be the girl you are looking for. If you are not a big fan of anal action, this camgirl still is an excellent option for an exciting private chat.
Botton Line
KarinAss is a veteran camgirl that never lost her stamina. Despite being a camgirl for many years, she does not show any bad habits of a routined performance.
Everything is pure hardcore with a delightful experience. Therefore, KarinAss is a good option if you want a hot show with no delay.
No reviews have been added yet.