JessicaSue is a LiveJasmin model with a gorgeous face and great pair of natural boobs that make it impossible to ignore her. She is listed as Hot Flirt, which I tend to avoid, but I decided to break my rules and try it anyway.
This Is a Short Review
This is a short review. The reason for that is JessicaSue. She is a lousy camgirl with a fishy attitude. When this happens, I don't have much to say.
With a great camgirl who can perform a fantastic show, I can just go on and on, rabbling about how good she is. On the other hand, a review about a lousy camgirl is hard to do.
It is like my brain gets blocked, and I have no idea what to say other than just pointing out that this girl is a bad option.
Although I started this blog to warn people about camgirls that are not worth your money and time, after years, the blog turned out to be an excellent place to promote camgirls.
I no longer like the idea of using my time to write about a lousy camgirl. And since the blog became a premium area, I also don't like to give space to such girls here.
But sometimes, I feel I should return to the origins and post about my bad experiences.
JessicaSue Is Hot Flirt
I don't like the Hot Flirt category because the girls are very vague about their shows. The rules are set in a way that if they want, they can rip you off.
Simply put, the girls on Hot Flirt are allowed to get naked and masturbate, but they can say no any time they want.
On paper, this rule sounds excellent and fair. If a girl is uncomfortable doing something, she can choose not to do it. That is great.
The problem starts when the girl is unclear about what she is comfortable with. If you ask, for example, if she can show her tits, most of them will say, "come in private to see" or "I can show you my body."
Come in private to see what? To see if you can show your tits or not? Or to see your tits for sure? If I insist on a clear answer, the girl stops talking.
You can show your body? Do you mean just sit fully dressed? Because then you will be technically showing your body. Trust me, I have seen this one way too many times before.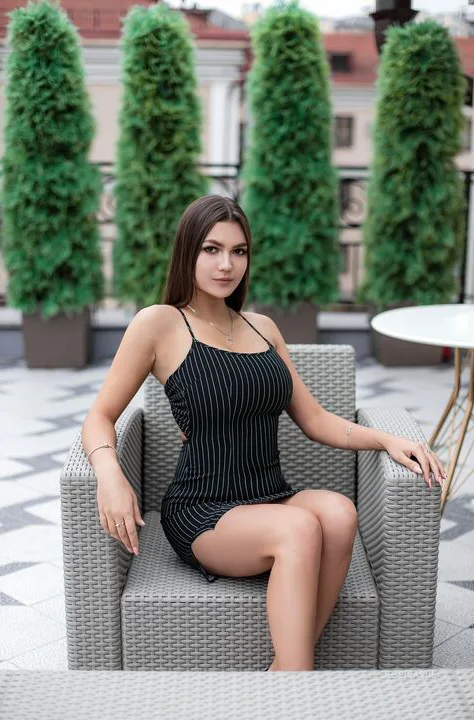 JessicaSue Is A Temptation
There is no doubt that this gorgeous brunette is hot—a true temptation. JessicaSue's big natural tits are just perfect, and that was pretty much what lured me to her chat room. Lure is the right word.
Her face is also charming. I admit that I wanted her boobs. But yes, her face is also something I can't ignore.
The problem is that all that beauty can't be fully appreciated.
JessicaSue Is Not Exactly A Honest Camgirl
It has been a while since I wrote a negative review about a deceiving camgirl. I am talking about a genuinely negative review with nothing positive about the girl as a camgirl.
There is that review about Emma, who is not so good in VIP Shows and is a bit too slow and soft in private chat. I mentioned some negative points, but overall, Emma is still good. At least Emma shows something, and she does masturbate. On her own way, but she masturbates.
Generally speaking, the negative reviews I have published lately are more like a small rant inside the review. ReynaGomez is a perfect camgirl who is very pushy when asking for tips.
Yeah, I thought that these two camgirls were terrible. Emma because of her scripted shows, and Reyna for always asking for tips. But then I found JessicaSue.
JessicaSue Posting Fake Pictures
That is one obvious thing. But you need to spend money to figure it out. You won't find any fake pictures or stories on her free content.
JessicaSue only posts fake pictures on her premium stories. Therefore, you must pay to find out that those are not her tits.
I must admit that she is good at finding pictures of girls that look like her. Of course, she always removes the face. But the bodies she chooses are perfect for tricking you into thinking that those are her tits.
But if you do a Google search for the image, you will find the original image. Usually, those are amateur or semi-amateur photos posted on social media and forums by the person in the picture.
Then JessicaSue grabs that picture that was originally posted for free and adds that to her premium stories. She charges 6 credits, if you are wondering.
She Will Also Sell Fake Pictures
One thing is to post fake pictures on stories. This is bad enough already. But it gets worse when you find out that Jessica also sells those pictures.
If you message her and ask if she can send you a picture, she will promptly say yes, and in 2 minutes, she will send a topless photo of a random girl who happens to look like her.
She will have the nerve to ask for 40 credits for this "custom" photo.
What Does LiveJasmin Do?
Nothing. You can report her as many times as you want. They won't ban her. All they will do is give you a refund if you are a good member. If you don't spend much money there, you have less chance of getting a refund.
Basically, it is in their rules. They only refund private chats. Tips, messages, VIP Shows, etc., none of that is eligible for a refund.
I love LiveJasmin, and it is one of my favorite camsites. But I don't like their attitude towards situations like this.
JessicaSue In VIP Show
Well, it is slow and tedious. She gives the idea that she will show something. But there is no nudity.
She will awkwardly dance out of sync. Then twerk for a bit, and bounce her tits. Never getting naked.
Bounce and bounce, but nothing more than this in a VIP Show
One guy tipped her a few times in the hope of getting her to show her tits. But no luck. She teased, giving the idea that she would remove her top, but that didn't happen.
She even lacks the ability to tease properly. Because of that, she fails to convert the members of the VIP Show into paying members of a private chat.
Can JessicaSue Get Naked?
Short answer: Yes. Topless.
I have seen a video of her showing a little bit of her tits. Fully topless but not exactly getting naughty. Just topless and squeezing her tits.
But getting to that point where she gets topless on camera isn't easy. Because she is on Hot Flirt, she can keep running around the bush for as long as she wants. Actually, she can keep promising to get naked with no intention to get naked, and there will be no consequence.
You can just forget about peeking at her private chats because she auto-blocks every private chat as soon as it starts. Why? Because then members could easily (and for a low price) keep checking what is happening in private. We would eventually come to the conclusion that she hardly does anything interesting.
Not Even Good For A Chat
Ok, so JessicaSue is a Hot Flirt model. These models are supposed to be more talk and less action. Though you can find naughty girls there too.
So what about talking to her? Maybe she is a good listener or can carry a pleasant conversation worth paying for.
Nah, also not possible. She does not speak English well enough to have a conversation without a translator. I mean, every single word needs to be translated because she does not know much English.
Seriously, waiting for her to go back and forth, copying and pasting everything from the chat to the translator and then back to the chat, is just painful.
Bottom Line
Just avoid JessicaSue. She is indeed a Hot Flirt model. Therefore, we shouldn't expect her to get naked because it is optional in this category.
Yes, she is a temptation, but it is pointless if you don't see anything. The fact that she sells fake pictures is enough to tell you to take your business elsewhere.
No reviews have been added yet.