ImLive – My Aspirant to Camsite: Unauthorized Review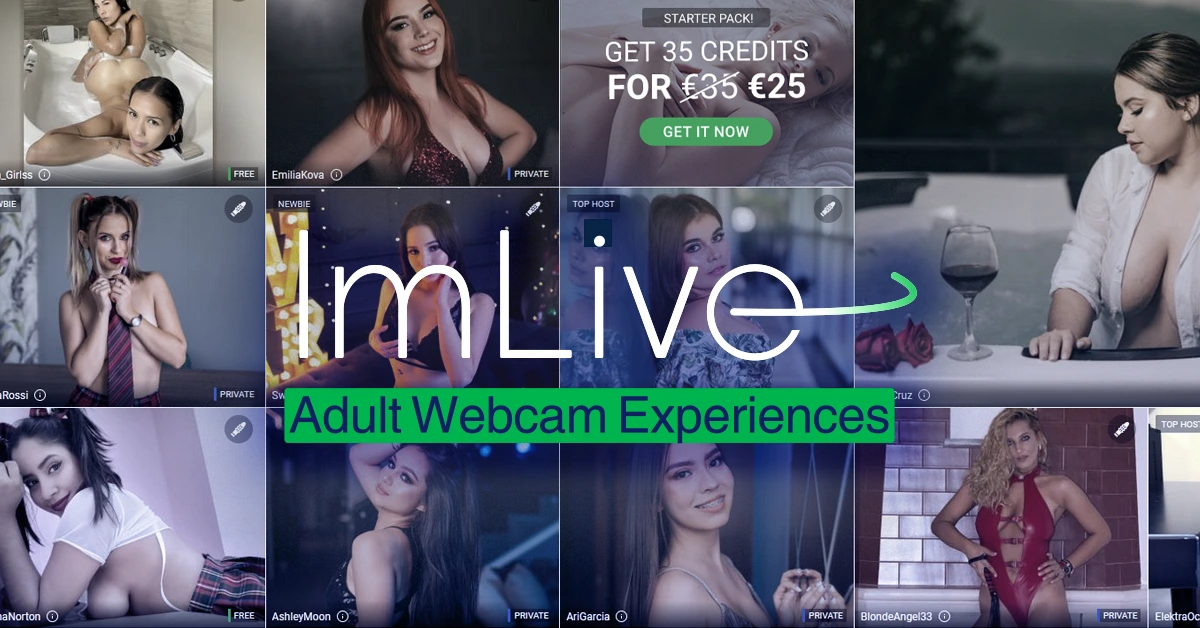 | | |
| --- | --- |
| Launched | 2004 |
| Type | Premium |
| Private chats | unknown |
| Cam to Cam | Yes |
| Show Recording | No |
| VIP Program | Yes |
ImLive models reviewed by MyCamgirl
Introduction
ImLive is an old-school camsite that has remained old school. Unfortunately, it is not a good type of old school. ImLive really is a camsite that desperately needs a significant change. Yes, it went through a design revamp in 2019, but the site itself still has the same features, the same flaws, and tricks.
At first glance, ImLive is a normal camsite. If you consider that they have been around since 2004, you feel comfortable trusting them. But in reality, ImLive has never adapted to new times, and it has been failing to keep up with the competition. It can't deliver the juice that other camsites give. In simple words, I would say that ImLive is a camsite running on auto-pilot since 2016.
To be fair, they have changed a lot since they launched in 2004. In fact, live webcam shows were just a tiny category among many services ImLive used to offer. The site was really about being live. I would say it was like twitch 6 years before twitch was a thing. ImLive would describe itself as "the largest knowledge sharing arena on the web with video chat with live experts." You could have live chats with people from many areas. Religion, health, traveling, cooking, finance, and sex. Or like ImLive used to call "Sexual Stress-Relief."
ImLive slowly started focusing more on the webcam shows. It first became the main area, and the other sections were merged and moved to a small space on the front page. Little by little, ImLive was shrinking this area until they completely removed everything in 2014 and became 100% a camsite. ImLive, as you see right now, came to life in 2016, when they rolled out these significant changes.
Is ImLive Good?
If you skipped the introduction, then you didn't read the part that I said basically said that ImLive is bad.
Can it be better? Definitively yes. They still have traffic. It is the only reason they are still around. And despite all the complaints I heard from models about ImLive, they still got quite a long list of models. So, they have everything to be a good camsite again.
Yes, good again. ImLive used to be a good option, and I spent a good time there in 2008-2010. I would say that was the prime time in ImLive history. It was a time when the competition was not that fierce, and members were happy with the quiet panorama of the cam world. But things changed, and members started enjoying other things, and most importantly, started demanding new experiences. But ImLive… well, they let themselves go, and since then, they have been pretty much the same.
My Real Problem With ImLive
I get that they don't want to improve. If the sauce still brings money, I can understand why ImLive intends to keep it that way. Many products and services stick to the same formula because improving it, sometimes, can mean destroying it. But my two main problems with ImLive are different.
The Paid Chat Issue
ImLive has this Paid Chat option, which is a chat option that can only be initiated by the model. See this as a "taking a break" option. While in Paid Chat, the video stream is turned off because, theoretically, the model is taking a break. But, if you want, you still can enable the video stream by paying. Hence the name Paid Chat. You can chat with the model without paying, but a vast majority of models don't reply or just tell you to join the Paid Chat.
The Paid Chat is very misleading because ImLive shows the model as she is in a regular private, when in reality she may not even be in the room. It is heavily abused by models so they don't need to be in free chat, and mainly to collect some coins from curious members.
The Misleading Photos
It gets annoying when you see these models looking super hot in pictures, but they are always on Paid Chat. You are dying to see them, but you want to confirm that those are genuine pictures. But they never come to public chat. The only way you can see them on cam is by joining a Paid Chat. So, basically, you need to pay to see if you will get the same girl from the pictures.
And now comes the truly disappointing part. In almost every case, at least with the top and hottest models, the pictures you see are from 15 years ago, heavily edited. A very common situation is to see photos of a super hot girl in her early 30's with big tits and a curvy body. But then you are surprised by a woman getting close to 50 years old in her pajamas, with a tired look in a messy bedroom. The tits and curvy body? Well, her tits are nothing from the pictures because she either photoshopped it or used balloons!
If you complain, they refund you
If you find yourself in a situation like this, complain to support right away. It only takes an email with a short explanation.
ImLive won't ask questions or argue with you. They will apologize and refund you. That's how models know that members are reporting them. However, don't expect them to ban or suspend the model.
My problem with ImLive on this matter is different because they are being sketchy. I mean, what to think about a camsite that allows models to run recording videos in place of live shows and charge members for that? Back in 2014, I had a chance to talk with an ImLive manager on Skype about this. He acted surprised and said they were going to investigate it. But nothing really happened.
A model who used to pull this trick (who would swear she was live on cam,) years later, after quitting, she admitted the scam. She even went so far as saying that for two years, she "got online" and made some money every day without actually being in front of the computer.
Now the cherry on top, if you can say that. She was awarded multiple times by ImLive as "hottest performer." At some point, she was introduced to the ImLive Hall of Fame. She said she knew that members were reporting her. Still, ImLive never contacted her.
Overview
Putting aside all the flaws, ImLive is a decent camsite. It had its peak many years ago. But it still is OK. The features are limited, but they still got some unique features.
If you are looking for different faces that you haven't seen yet on other camsites, then ImLive is a perfect option. Most of their models are exclusive. I'd say that is 50-50 between independent and studio models. So there is that too; if you prefer independent camgirls, you have more options on ImLive than on other camsites populated by studio models.
They have a few exciting features and a unique contest that gives members access to custom videos.
ImLive is not that bad, but it misses some fire. Unless you get hooked on a camgirl there, it is very unlikely that you will use ImLive daily.
ImLive's Models
Well, it is complicated with ImLive. I always feel it is unfair to honest camgirls to paint a bad picture of the camsite they work on because of some bad apples.
The thing with ImLive models, mainly the veterans, is that they trick you into thinking that you are getting a Ferrari, but you are getting an old Fiat. They use eye-catch pictures, heavily edited, taken years ago. But you never see these girls in public chat. You must pay to see them, and that is when you see the Fiat Uno 83.
To be clear, I have nothing against veteran camgirls or mature women in general. You can find on MyCamgirl some reviews of 40+ camgirls. I just don't like how the veterans on ImLive work.
The Young And Inexperienced Models
On the other hand, you get young, inexperienced, and sometimes shy camgirls. ImLive has way too many newbies getting on cam for the first. For some guys, this is a dream. Those who like to talk with new girls, explain how things work, and convince them to get naked for the first time. They enjoy it even if it takes multiple and long private chats.
It also seems that some small studios that can't compete with the big studio prefer camsites like ImLive precisely because there is not much competition. It is common to find studios on ImLive that look so amateur that it is hard to believe that a studio model is working for a business. If you are into this, then ImLive is really a good place for you.
I don't mind inexperienced girls. But sometimes, they are so uncomfortable being on cam that they make me feel uncomfortable for taking them in private.
Putting this aside, if you manage to dodge these veterans, you still can find some nice-looking and fun girls. But you may need to go in private with many girls before finding the one.
Model Profiles
The models' profiles have pretty much the same dull design since 2008. It got a minor redesign in 2018 to match the site's new design, but nothing much really changed.
The profile itself still has the exact same layout and provides the same information and sections. It is as essential as it can be. But honestly, except for LiveJasmin, most camsites have a boring design for their models' profiles. Even the giant in the industry has super basic profiles.
Awards
I hate to say this, but ImLive's awards are rigged and used by the marketing team to boost specific models. ImLive just select the models they consider good to use for promotion. You know, the ones that may convince people to spend money on the site and then award them as "performer of the month" or something. It is just a marketing tool to bring more members to ImLive.
From time to time, the ImLive marketing team offers some models the chance to be part of their marketing plans. The model provides exclusive material, participates in special shows on ImLive, represents ImLive in events, etc. The models doing this kind of marketing stunt always appear as "top model" on the site and get all sorts of awards from ImLive.
Just to be clear that many models in the awards got there by merit. But some, the ones you usually see every month with the same high rank, get there solely with help from ImLive, not by members' votes or merit.
Members Reviews
It is the best place to check how good a model really is. Although it is possible for ImLive to delete reviews, typically, they neglect that area, and negative reviews stay there for a long time or even forever.
These reviews are written by members that have had a private chat with the model. Sometimes you need to be persistent to find a relevant and honest review because some models have a sea of questionable positive reviews (usually from the same members.) Until you find one that really tells the truth, you may need to load a handful of pages.
Live Room Preview on ImLive
It is pretty good, to be honest. The video quality is good (somehow better than in the chat room), and it usually loads fast. Sometimes it takes a little bit too long to load, but OK. I'd say it is close to one of the best live room previews.
Pornstar shows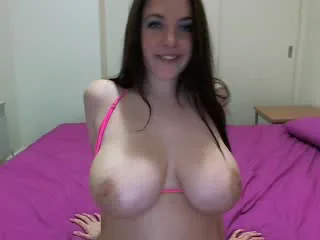 Not that popular anymore, but ImLive still has porn stars. The shows are no longer shows the way they used to be. Before, it used to be some kind of featured show that members could buy tickets to. Now it is "just" private chats with girls that do or did porn before.
The usual price for a private with these porn stars is insane: 15 credits per minute!
The number of porn stars on ImLive is very low now. They used to have 10 porn stars online, but if you find one now is a miracle. ImLive missed a great opportunity when the famous porn actress Angela White worked camming exclusively there for a year.
And this wasn't even a contract. Angela just landed there on her debut year as a camgirl, thinking that ImLive was the right camsite to work. She was there for a year; ImLive didn't notice they had a raw diamond, and then she found out about other camsites and left ImLive. Angela White was the last real porn actress I saw on ImLive, and this was in 2011.
Chat options
Free Chat
It is the usual chat option that you find on any camsite. You have the opportunity to tip the model like on any camsite. Still, ImLive does not allow the model to perform any sex act in public chat. So, don't expect to find any girl doing any show in public chat.
Private Chat
It is as expected. The fun action and hardcore are for private chats. Usually, from my experience, ImLive models don't tend to stall the show, mainly the new ones. Some veterans with 10+ years of camming on ImLive may be tricky, but they are not that common.
Attention to the tick box that says "I don't want to be seen on my webcam" before you start the private. It is selected by default, which means that the model won't see your camera. If you un-select it, then your camera will turn on as soon as the private starts. If you start with the camera off and later decide to turn it on, you can't unless you restart the private.
Paid Chat
You won't find any reference to Paid Chat anywhere on ImLive. That is because ImLive shows models on Paid Chat as being in regular Private Chat. Internally, I found out that they call it Paid Chat. Hence, I use this term here.
Paid Chat isn't a chat option per se because it can't be initiated by members. It is the model that manually sets herself to Paid Chat. When a model does that, her video stream is off. You still can join the chat room and chat with the model. However, you can't see her unless you pay for it.
Essentially, it is like a free chat room without a video/audio stream. It was initially created to allow models to take a short break, hiding their camera while still interacting with members.
But in reality, many models use Paid Chat differently. The most common is the models that, for many reasons, don't want to be in free chat at all. They go to Paid Chat as soon they get online and stay there until they decide to log off.
I avoid Paid Chat for the simple reason that I prefer to see the girl on cam before taking her into a private chat. I don't like the idea of paying to find out who is behind the curtains.
Candy Show
You know Gold Shows on Streamate? Or VIP Shows on LiveJasmin? Well, Candy Shows are the exact same thing. Buy a ticket for an upcoming show. If the minimum tickets are sold in a certain period, then the show starts. If not, then there is no show, and you get your money back. As simple as that.
The only main difference compared to Gold Shows and VIP Shows is that the Candy Show starts as soon as the goal is reached, no matter how much time is left in the countdown. The girl won't have any time to try to sell more tickets. This is good for members who can't wait to watch the show but bad for the girl who misses a potential opportunity of selling extra tickets.
Special Celebrity Shows
Don't expect these shows to happen often. It should happen once per month with celebrity cam star hosts. To watch it you should buy a ticket in advance. But, of course, ImLive needs to arrange the shows with the celebrities and promote them.
The shows are archived, and if you are bronze, you can watch them for free. In fact, being a bronze member is the only way to watch past celebrity shows.
It seems that ImLive stopped focusing on this, and special shows rarely happen. They had the last show in November 2020 with a porn actress that I had never seen before. The shows are really sporadic. Honestly, I don't think this works that well if it is not constant and doesn't advertise properly.
Unique Features
GroupCams (aka Multi-Viewer)
ImLive has this unique feature that you won't find on any other camsite, and I tell you why no other camsite has this: It is useless!
Basically, it allows you to have one private chat with two camgirls at the same time. The name shouldn't be GroupCams; it should be Multi-Viewer. ImLive actually uses the term Multi-Viewer on some pages.
How the GroupCams works?
After starting a private chat, you can invite another camgirl to join the chat. Yes, that is right. The model can join the chat, of course. They can't be teletransported to be physically in the same room.
You can see both video streams side-by-side. The girls can't see each other. You and the girls can see the same chat and talk among you. And that is all you get. Two girls chatting with you. You have the option for cam2cam so both girls can see you. If you are an exhibitionist, then this may be a good option. Other than that, I don't see any reason why I would want a group chats with two girls simultaneously.
To invite a second camgirl to join a GroupCam, she needs to have the option available. You can't ask just any girl.
How much is that? For the first model, you pay her regular price per minute. But on the second model, you will have a discount which will depend on whether you are VIP or not and what VIP level you have. You can count on a 0.70 credit discount. The discount can go up to 0.90 credits per minute, depending on your VIP level. But if the girl charges 0.98 per minute, then there is no discount. The prices appear to you before the chat starts.
Monthly Video Contests
This is actually a nice thing. It is a monthly video contest (duh!) that any member can vote. Of course, to vote for a video, you need to watch it first. That is the good part. You can watch all videos for free.
Each month ImLive comes up with a different theme. Like Sloppy Blowjob, Sexy Car Wash, etc.
You can find the video contest on the videos section (top menu.)
Common questions
Does ImLive Allow Nudity In Public Chat?
No, not at all. You can tip girls as much as you want, and they will love you. But ImLive does not allow them to show anything in public chat. You can just forget about public shows.
Can I Find Porn Actresses On ImLive?
Well, technically, you can. But it is hard. There are not that many porn actresses using ImLive anymore. You can still find some porn actresses, but they have been working as camgirls for the last years, with almost zero activity as porn actresses.
Do all camgirls on ImLive do explicit shows?
No. If the girl is on Shy Girl Alone category you can expect her to really be shy. She may get naked and go full hardcore, but don't assume she will do that right away.
Also, if you find yourself browsing girls on Friends & Romance, you can be 100% sure that you will only find non-nude girls. Many of them are not even going to tease. This is a remaining dinosaur category from the old times when ImLive used to be something different.
Prices
With an average of 1.95 credits per minute, it is dead cheap compared to all other camsites. Maybe that is why not so many girls work on ImLive.
The top models ask more, though, around 3-4 credits per minute. But it is not hard to find girls charging as low as 1.50/min.
Now, be careful with that. My experience is that low price comes with poor service. First of all, don't expect the girl to start a show right away. It would be insane to expect that from any girl getting less than $1/minute (after applying ImLive's cut.)
Private chats with low rates tend to have actual action after a certain amount of time in private. Second, don't be surprised if the model is doing a cross-show on another camsite. They kinda need to do that to offset the low rate they charge on ImLive.
Video Quality on ImLive
It is poor. I mean, it would be accepted back in 2010, and it would be considered exceptional when ImLive was launched. The thing is, this is not 2004 anymore. Other camsites like Chaturbate, LiveJasmin, and Streamate have stunning HD video streams with great frames per second that Netflix can only beat. On the other hand, ImLive comes with average quality and a choppy video stream.
The image quality itself is not that bad. I would give a 6 or maybe a generous 7. It is OK for a preview, a snapshot. The problem is that this is supposed to be a live video with a fast and smooth transition between frames.
ImLive is Kinda Mobile Ready
The interface is good and well organized. But it is super slow to load the chat rooms. In fact, in many cases, it just keeps loading forever.
ImLive's Customer Support
They improved a lot. OK, they removed the live chat. But still. They reply pretty fast by email and try to help the best they can. The last time I had to email them, they took a little over one hour to reply. Better have customer support that responds fast via email than one that takes forever to reply on live chat like on other camsites.
The Bottom Line
ImLive is an old camsite that remains pretty much the same since 2016. They have a few cuties worth the time in private, but the variety of models is not that much. Every time I browse the models, I don't even go to the second page.
The services are basic, nothing too exciting. They don't have a unique feature that can amaze me. The usual chat options are just like any other camsite offers, but without anything that makes it more exciting.
In the end, ImLive is just another camsite. It is not horrible. But it is far from being the best. In my opinion, ImLive has room for improvement.