Flirt4Free – My Unique VIP Paradise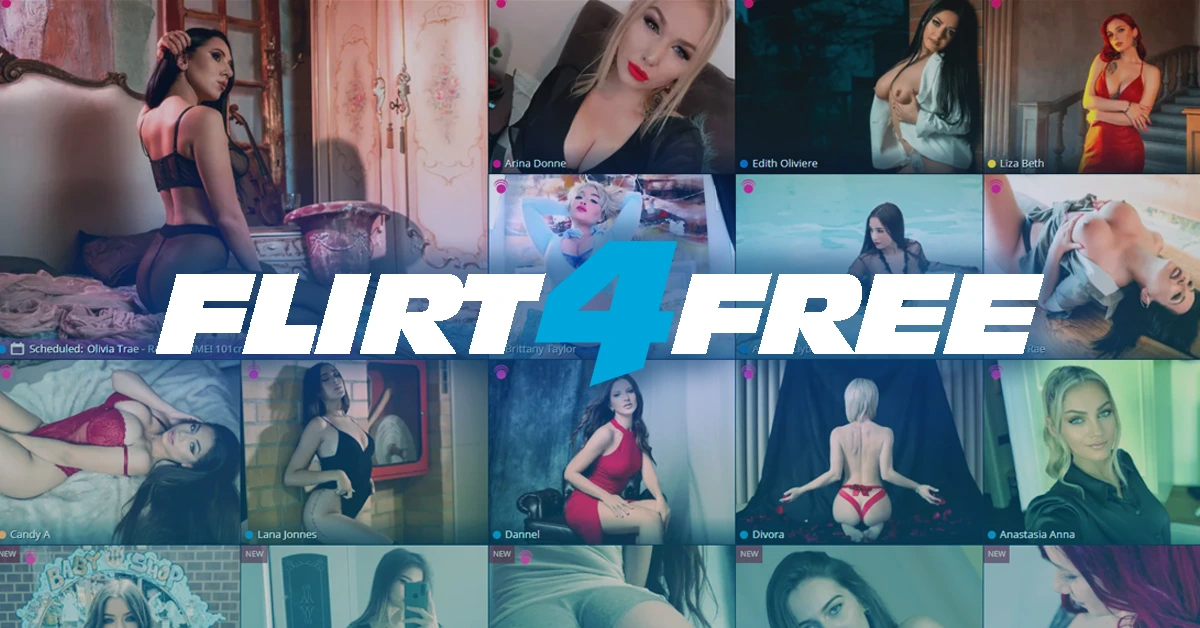 | | |
| --- | --- |
| Launched | 2004 |
| Type | Freemium |
| Private chats | $3 (average) |
| Cam to Cam | Yes |
| Show Recording | Yes |
| VIP Program | Yes |
Flirt4Free
Flirt4Free's details
A less known camsite that has a lot of great models and good fetaures
Flirt4Free models reviewed by MyCamgirl
Introduction
Flirt4Free is also part of the old school camsites, but they are in no way outdated. They have tried many things through the years, and its current state is well polished. Although its unique features and organization are a bit confusing, they still have some excellent unique models.
They care about their members and thrive on creating a smooth and exciting experience. However, they have so many features, and some seem to be lost under different menus. They just need to do something straightforward: give what members look for.
But the most critical point is that they managed to keep their old style while introducing new features and rules that allow them to keep up with the competition. Yes, I am talking specifically about free shows. It has not always been part of Flirt4Free's menu, but they didn't take too long to adapt.
Despite its name, Flirt4Free is not a camsite focused on flirting, and it is not for free at all. Well, you can flirt for sure. But they are, in fact, a traditional camsite in the most literal meaning.
Is Flirt4Free Good?
This is not an easy question to answer. But I will go with YES. That is because when I use the site, what I miss the most is more girls online. This means that Flirt4Free as camsite, service, and the product is great. I just wish they had more camgirls.
Maybe I am just hungry for more girls and more variety. After all, Flirt4Free is one of the top 10 busiest camsites with almost 400 girls online. And to be honest, when I started using camsites, having 400 girls online would set any camsite on fire. But I just wish they had more of those sexy exclusive models they have.
So, as a camsite, they have everything in place, with unique features and cam shows. Ok, I don't always find online the girls that I want. But when they are online, then it is excellent.
Overview
Flirt4Free is yet another veteran camsite, officially launched in 2004 with a design that is not very different from the current one.
New features were introduced, but the site itself didn't change much. And show types, many! Through the years, many show types were launched and then killed. I think they were trying to come up with new ideas to stand out from the competition.
Flirt4Free cares a lot about user experience. They just need to re-think how they organize the features because I still get lost trying to find something that was just right there a few minutes ago.
In any case, the Flirt4Free VIP program is just a unique and fantastic feature that sets them apart from the competition. Does any other camsite give you access to 200 private videos every day for just $39.95 per month?
Flirt4Free's Models
Most of the models you find at Flirt4Free you can also find on other camsites, namely on LiveJasmin and Streamate. They are mostly studio models.
But you still can find exclusive and independent models, although they are not abundant. Those are my favorites. They are mainly from the United States and have that look I describe as a mix of supermodel and the girl next door. So typical while being so beautiful and sexy.
A good example is one of Flirt4Free's most popular models: Eva Sin; This Romanian girl is simply hot without looking vulgar, with her beautiful smile and astonishing ass.
The vast majority of models are solo girls. You can find a few girl-girl models and very few couples. Flirt4Free has guys too, but they are listed on different sites.
The girl-girl accounts are 100% studio models. Many are simply young girls that tease, touch, and kiss each other. It is expected that both girls get naked and then masturbate side by side, but not each other. If you want something more hardcore or just something more realistic, it will be hard to find. But to be fair, most camsites that have the lesbian category suffer from the same problem.
Model Profiles
It is very well designed and organized. You find there all the essential information, photos, videos, badges, etc. All that without getting lost or overwhelmed.
All the content is professional level. Flirt4Free won't allow models to upload random low-quality selfies.
The VOD section is where all videos from private chats are stored. Depending on the member's privacy settings, some private sessions will not appear on the VOD. Also, some top models get special treatment, and, if they wish, all their videos are excluded from VOD. That is why you see top models with no videos.
Attention to the fact that not all profiles have the same information. For example, there is a blog section. But if the model does not make any post, then this blog section won't appear. It won't be shown as empty. It simply won't be there at all.
All Possible Profile Sections
Here are all the possible sections from what I could gather:
Model's details: All models have this. It is part of a basic profile;
Gallery Photos: Models must have at least one photo;
Viewers Choice Voting: Some kind of contest;
Model's Likes: Just a shortlist of what the model likes in life and on Flirt4Free;
Tip Target: Models can create goals that members can contribute to. Like 1000 credits for a new sex toy, or 20000 credits for a birthday necklace;
Top 10 fans: A list of 10 members who have spent more than $100 on Flirt4Free;
Top Gifters: You can guess what this is. But it does not show the total credits tipped by members;
Awards: I call it badges. Flirt4Free has way too many awards;
My Recent Reviews: Those are written by members, any member. You don't need to spend money on the model to be able to write a review, which seems unfair;
Blog entries: Just a place for the model to post her thoughts;
My Schedule: Do I need to explain?
Largest Tip: Only the largest tip, not a top 5 or something;
Virtual Gifts Received: It shows the tips (online or offline) received by the model. I don't know if there is a limit, but I have seen lists showing all tips from the past 6 months;
Live Room Preview on Flirt4Free
It works well. The quality is excellent, and it loads relatively fast in 2-3 seconds. It is not as quickly as LiveJasmin but faster than Streamate. But LiveJasmin is not a live preview, so this is an unfair comparison.
Oh, and thank God the audio is not on auto-play anymore.
Flirt4Free Viewer's Choice Award
Flirt4Free has this Flirt of The Year and many other awards that are interesting for both models and members. Ok, maybe more for models than for members. But if you are one of those who like to support a girl, then this is for you.
It works as a regular contest, but you vote with your money. Well, you still can cast 1 vote for free. If you want to vote more for the same girl, you need to pay for what they call Super Votes. Half the credits will go to the model, and the other half goes into the prize pool. So, basically, every time a member buys votes, he gives 50% to the prize.
Naturally, the prize can't have a fixed amount. The last time I checked, it was $13,300.
Chat options
I must say that the chat options on Flirt4Free are confusing as hell. Perhaps, the main reason for the big mess is the fact that Flirt4Free gives different names for popularly known chat options. Like, what they call Group Chat is not really a Group Chat. The real group chat, they decided to call it Multi-User.
Free Chat
No need to explain. As a guest, you can't do anything. Finally, they removed the ability for guests to talk freely.
Public shows can happen in free chat. They are not rare, but they don't often happen either. What I normally see are cross-shows. This seems to be more common among lesbian couples that are also camming on Chaturbate. They reach the countdown there but perform the show on both Flirt4Free and Chaturbate. Of course, unless someone takes them in private.
Private Chat
Traditional private chat session. You pay and get personal attention from the model. Cam2cam and two-way audio are free of charge on Flirt4Free.
Voyeur Mode
These are girls who are in private chat, and you can spy on them. It is only a video stream. The audio is off for privacy. You also can't chat with the girl; just watch the private.
Premiere Chat
It is just like private chat, but more expensive, and only top models can offer premiere chat. They promise undivided attention and the highest video quality, but you get that in a private chat too. It is just a marketing thing to make top spenders feel like they are paying for some exclusive experience.
Fun fact, any member can spy on premiere chats for a lower rate.
Party Chat
This is Flirt4Free own interpretation of countdown shows (or free shows.) Girls in party chat will have a progress bar with different levels. Tips make the bar move up. When a level is reached, the model does what is said there, and the following tips start counting towards the next level.
Multi-User
This is like group shows with multiple members in the private room, and everyone can chat with everyone. It can be an explicit show or just conversation. The members end up deciding the direction the show will take.
Group Chat
They call it group chats, but it works similar to Gold Shows (Streamate) and VIP Shows (LiveJasmin.) You buy a ticket which gives you access to the show. But the show only starts if minimum tickets are sold. Most of the shows last 5-10 minutes, and the goal varies a lot, going from merely $20 up to $100. More expensive than LiveJasmin, cheaper than Streamate.
Scheduled Shows
They used to call it Feature Shows. These are shows with, supposedly, "the hottest adult stars." Sounds like special one-time shows performed by famous porn actresses. But they are actually Flirt4Free models that you can take in private chat any time you want. If you have a VIP membership, then these shows are for free. If you are not, then you need to pay $3 per minute.
Offered Shows
These are rare, and honestly, stupid and rude. This gives the member the option to negotiate how much to pay per minute for a private chat. Trying to bargain for a lower rate is disrespectful, and you risk putting off the girl. Then you end up watching a poor performance of a girl that just wants you to leave.
Unique Features
Flirt4Free's VIP Program
Not that many camsites offer VIP programs, but then comes Flirt4Free and offers everything that a VIP program should have. This is why I call Flirt4Free a unique VIP paradise.
Honestly, the VIP could have just one benefit, and it would be a great deal already. Here is the complete list of benefits that are worth mentioning:
Free access to 200 new videos daily, plus 3 videos of your choice every month;
5% discount on all videos purchases;
Free cam2cam in free chat;
Free access to all feature shows;
Send/Receive pictures from models;
Stand out in the chat room. You get your own color instead of the default grey, and you can turn off basic members;
Unlimited access to your recorded shows (this one should be for free, though)
All that for only $35.95 per month. Some benefits are just ok. But other benefits really make it worth getting a VIP membership. Like the 200 free videos, you can get every day.
7-Days Archive
Just a quick note on the daily videos. Every day Flirt4Free releases 200 videos of private shows that took place 7 days ago. These videos remain available for 7 days on the Daily VOD page. So, if you join VIP now, you have instant access to 1400 videos.
After a video is purged from daily VOD, you still can watch it for free. But since they are not grouped and listed on one page anymore, you need to go through each model's VOD to find these videos.
Boost a Model
Flirt4Free ranks and sorts its models using a system called Power Score. It is the same idea as CamScore on MyFreeCams.
And just like on MyFreeCams, members can boost a model's score. Except that, on Flirt4Free, you have an official way to do so, with points, not with money. Well, indirectly, it is with money too.
How do you give boost points then? You collect points to your "Power Boost" every time you spend money on Flirt4Free, then you can use these points to boost a model's score. Since you need to spend money to gain points, you indirectly buy points. But you don't necessarily need to tip a model or even spend money on her to boost her score.
Members Forum
All the camsites I know that had a member forum are now dead. So, I can say this is a unique feature. The forum has some moderation from Flirt4Free, but in general, members can freely talk about anything, including models and their performances.
It is common, mainly in the VIP area, for members to ask suggestions about models to watch because their favorite models quit or changed performance. It is considered ok to criticize models on the forums if the member does this respectfully and constructively. You are even allowed to openly complain about Flirt4Free. Some customer service representatives will join the conversation to sort things out. And no, they won't just ban you for speaking up unless you are batshit crazy.
The forum is also helpful to ask for support if you have a technical issue or are lost on some feature. Flirt4Free employees are fast to reply there. If they take too long, some members will jump in to provide some help.
Volunteers
What about helping Flirt4Free by watching free videos? That is the idea here. Flirt4Free has tons of recorded videos that need title, description, and tags. They let you watch those videos to suggest helpful information that can describe and categorize the video.
You can skip the videos if you don't feel like watching those particular videos. Still, you can't just skip until you find a perfect video. There is a limit. After skipping too many videos, the system will ask you to start writing some descriptions.
Multiple names
On Flirt4Free, you can have one account and multiple screen names. So, if you are Happy_Member_25, you can create a new screen name, let's say Crazy_Tipper, and nobody will know that you are the Happy_Member_25.
Sounds a bit strange, right? But considering that many people create multiple accounts precisely so they can navigate through chat rooms without being recognized, then it starts to make sense.
It is crucial to notice that you create new screen names, and then you have your collection of screen names that don't expire. You can select the screen names any time you want. All your rank/status/VIP benefits, if any, will be available no matter what screen name you use.
This is slightly different from MyFreeCams, where you can change your nickname, but old nicknames expire after 60 days if you don't use them. Also, your new nickname will be updated everywhere on the site, so you can't pose as a different member. On MFC, the idea really is to change the nickname.
Additional Content
Flirt4Free's VOD
That is Video-On-Demand for those who don't know. Flirt4Free's Video-On-Demand area has a massive collection of videos recorded from private and feature shows. Some veteran models, like RoniRaye, have over 900 videos, including videos dating back from 2010. You can even find videos of models who have permanently quit (those whose profiles are no longer available.)
The prices for individual videos are acceptable. Nothing too expensive. But if you are like me and want to watch all videos, it gets expensive very fast. With a VIP membership, you get a 5% discount, though, and 3 free videos of your choice every month.
Common questions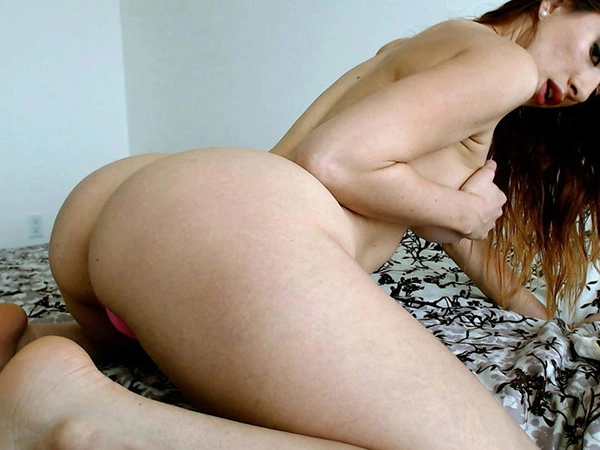 Are There Porn Actresses on Flirt4Free?
Flirt4Free call their top models "adult stars," but these models are not known faces of the porn industry. They used to have some porn actresses back around 2008. But in recent years, they've got none.
The only porn actress I could find was Linda Gapes, who did some hardcore porn years ago for Brazzers, but in the last years, she has been camming only.
Can I Watch Free Shows on Flirt4Free?
Yes, you can. Flirt4Free also adapted itself to the new way of camming and started allowing shows in free chat. Look for the girls on "Party Chat." These girls will be performing sex acts as goals are met.
You can watch free shows as a guest. Though you can't chat; only watch.
Prices
Most studio models will follow a trend on their price. Not too expensive, not too cheap. A private chat with them will cost between $2-$4 per minute.
Given their status and how long they are in the business, certain models are allowed by the studio to set a higher price. Some are going from $5 up to $8 per minute. It is about the same average price as the top models.
Video Quality on Flirt4Free
It could be better, but it is good enough. Top models tend to have a high-quality set up with a pro camera and good lighting. But sometimes, the network seems to act up, and the video stream suffers.
If the network is not overloaded, the video quality is outstanding. In rare cases, it is overloaded; the quality is average but good enough.
Flirt4Free is Mobile Ready
Considering how busy Flirt4Free's design is, it is impressive how they managed to organize everything to fit on the small screen. And all that without removing features.
Flirt4Free's Customer Support
I never had to contact Flirt4Free customer support. The site works straightforwardly without any problems. But if I need to get them, I know the forum is a good start since the customer service representative follows the questions there.
The Bottom Line
Flirt4Free is a camsite with a panoply of features and chat options that may scare some of you. But after getting familiar with the site, you understand it has good things that other camsites don't. Its variety of models may not be the biggest in the market. However, you can still find their exclusive models that are worth every penny.
In general, Flirt4Free's weaknesses are eclipsed by its unique features and beautiful exclusive models.