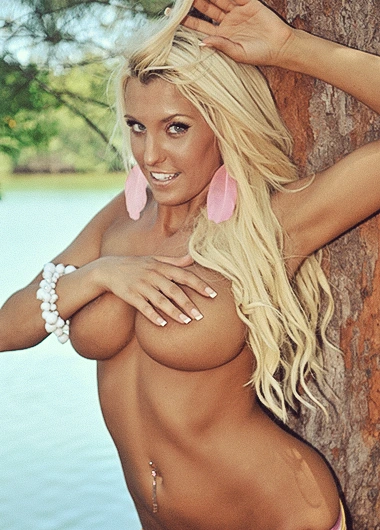 Ember Reigns
My Bombshell Camgirl (Now OnlyFans Pornstar)
Nicknames:
What happens when a camgirl loves her job? She becomes a camgirl like Ember Reigns! If she really loves her job and sex above all, she graduates to the pornstar level. This veteran camgirl, now an OnlyFans pornstar, has been camming since 2008, always delivering a high level of explicit content and top-notch private cam shows. This review will show how Ember Reigns evolved from live cam shows to homemade porn.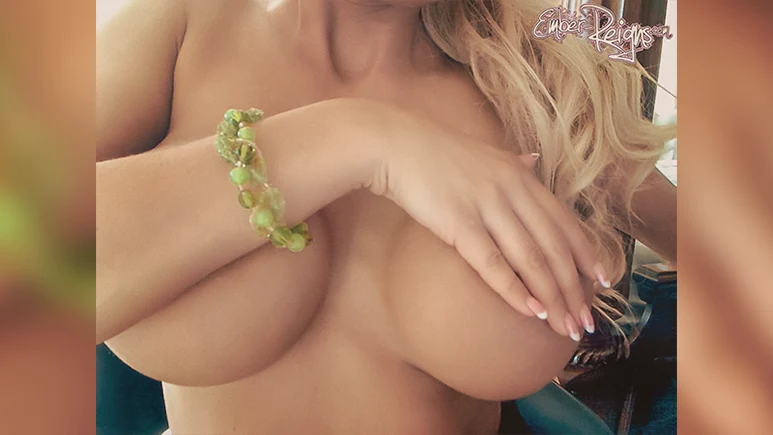 This is an era where you try to find any substantial and relevant information or curious fact about a camgirl's career, but all that you get is pirated videos everywhere with zero context and sometimes not even featuring a model's name. This review aims at bringing a different angle and interesting facts about a pornstar that most people only know from her creative work at OnlyFans without knowing how she started and who she was ten years ago.
Noticed that this review was originally in 2011, and it has been updated in 2022. Jesus, so many things changed since then. So many big popular sites died over the years, and this review was full of dead links. But she is still in business.
Who Is Ember Reigns, The Camgirl?
I will start by talking about Ember Reigns as a camgirl. After all, that was how she started her career in the adult industry.
My first interaction with this hot woman was in 2011, and it was a great private cam show. I first thought she wouldn't do much in private chat, but I was 100% wrong. She can make your dream come true. The simple fact that you can get your own private time, one-on-one conversation with a bombshell camgirl like Ember Reigns is already worth every penny.
I mean, she is so damn hot that people were always asking if she is a Playboy model. It makes sense. Pretty face, a hot body, big tits, and a sweet nice ass. She could easily be a playmate.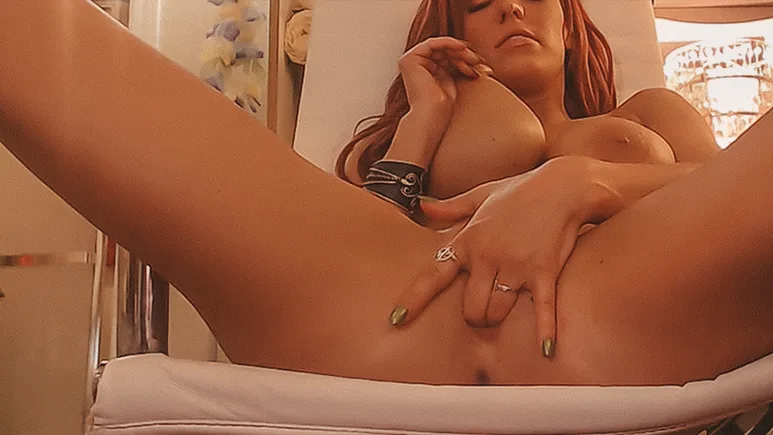 But thank God she is not a Playboy model. Because that would make her a glamour model doing topless only. Instead, we get a super hot girl that can be as naughty as you can imagine.
She Once Had Her Own Premium Site
Yeah, nowadays, models use OnlyFans and call that a premium site. Ember Reigns does that too. I agree that getting things up and running is a lot easier. In no time, a model can start uploading content and charge for subscriptions.
Building a traditional porn site is a lot more complex. They look more professional, but it requires a lot more work and a considerable investment. That is why it would also mean a status. Ember Reigns was one of the first camgirls to get her own personal subscription site. Which does not exist anymore.
But for more than a few years, she was running it and producing content all by herself. Good quality content with HD videos and high-resolution photos. Not much different than what she does on OnlyFans, except that the quality was better because it was not produced for mobile. And she would perform an exclusive cam show every week on her site. She even had her own forum where members could be in touch with her.
The price? Same as now, $29.99. Basically, the usual price for a porn site subscription. And for $20, you could buy custom pictures, and she would autograph one and mail it to you. Yeah, you don't get this on OnlyFans.
Her own paid site was better and looked more professional. But she would have to spend time doing some paperwork and other technical things to keep the site running. It was essentially a business. It was not just posting and collecting money from subscriptions like it is with OnlyFans.
I could go on and on with all the cool things she used to offer through her site, but it will only make you frustrated with how limited OnlyFans can be.
The Real Ember Reigns Is Super Cool And Honest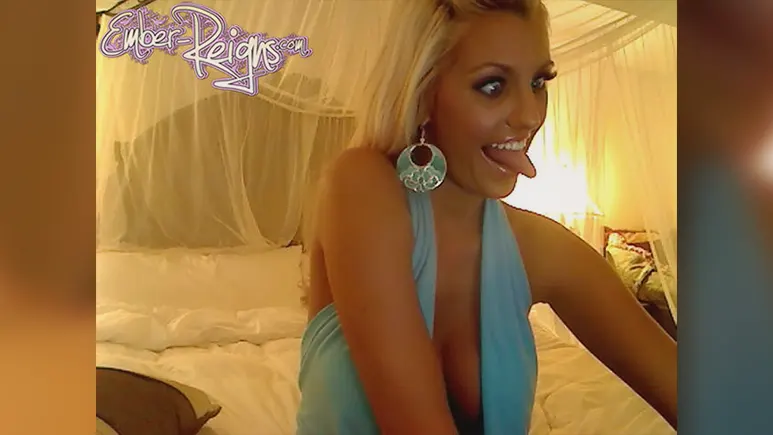 I know many camgirls/pornstars who have a similar career as Ember Reigns, but most come off as too cold. Ember is different because she really keeps in touch with people. We talked through email, and she was super cool. Really, she is nothing like those models who answer with an automatic message. She will talk to you at the same level, and the fact that she is a hot busty model with hundreds of guys worshiping her does not change her personality.
Actually, she is so cool that she admits that her big tits are fake, which so many girls refuse to talk about. I just found out about an interview where she answers some questions regarding some matters, including her boobies.
32FF… hmm… 32FF… they are fake. They are fake, guys! They are totally fake.

On an interview that disappeared
She was pretty honest in that interview, telling what else is fake about her and explaining a few issues like the "how are you" annoying problem. Too bad that the site that published this interview is now dead.
Quick note. I don't know the difference between 32FF and 32F, but in this rare interview for BoobsRealm that is still online, she explains that her tits are actually 32F. She also revealed in this interview that she got her breast implants as soon as she turned 18.
bla bla bla! Get to the point. Get the clothes off… fast

Exemplifying how a private show should be
No small talk. She prefers to get down the business right away. Isn't it perfect?
How Is Ember Reigns In Private Chat?
Well, she pretty much explained that already. She goes straight to the good part. Ember does not care much for the small talk. You can still just chat with her; I am sure she won't turn down your money. But performing sex acts on cam is her favorite thing.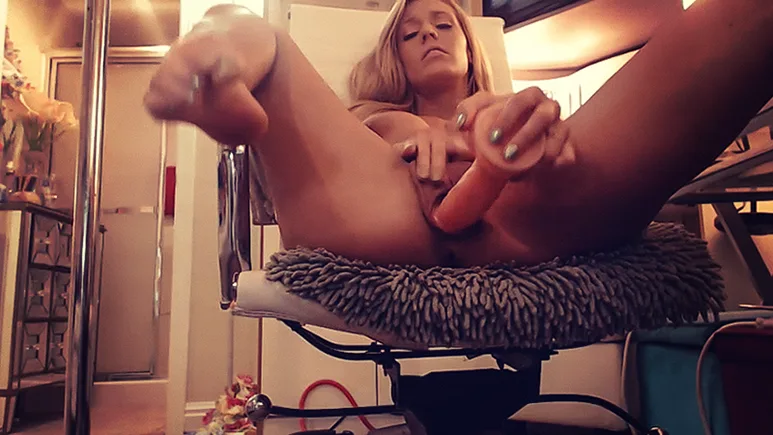 I had the privilege of watching her in action in a private chat on MyFreeCams. Remember that this happened in 2008-2009. Nowadays, although she still comes online from time to time on MyFreeCams (not so much on Streamate,) Ember spends little time online and never performs private shows anymore.
In any case, that day that I watched her in private chat, she decided to perform a great cam show in free chat in a hot tub. I am not a big fan of tub and shower shows, but I must say that Ember Reigns did it so well, and it was so sexy! What a charming girl!
But how is she in action? She is much better than most of the top models because she really takes you into the action. Nothing of silly dancing or something like that. It is pure hardcore, 100% solo porn.
She usually uses a chair, which I don't like much. Girls performing masturbation cam shows on a chair always look unpractical. But that is how she does, usually.

Masturbating
As I was saying, the show itself is super hot. Very explicit, and Ember imposes almost no restrictions. The dildos she uses are quite big, and she handles that like a pro. Better saying, like a pornstar.
Ember Reigns Enters Porn
Speaking of porn, shortly after I had my first private chat with Ember Reigns, I found a blowjob video of her.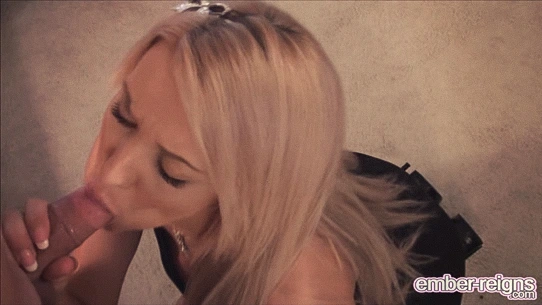 I don't know why I was surprised because she was performing cam shows at some level that the natural next step could only be porn. But maybe because it looked a bit amateur, like a stolen sex tape. If it wasn't for her website's watermark on the video, I could believe that that video had been stolen from her private collection.
It was a very short video, making me believe she was testing the waters. You know, to see how the audience would react to Ember Reigns doing porn. So, just an innocent, quick blowjob to see how well it performs.
Well, it performed very well. First, although it was just a few seconds, she looks very sexy sucking a cock. Second, because it was a boom. Everyone wanted to watch this video and those who had already asked for more.
That was the reception she needed to start producing more porn videos. After the blowjob, followed a great collection of boy-girl sex scenes and some lesbian videos too. The boy-girl stuff was with her husband.
Nowadays, Embers Reigns is more of a pornstar than a camgirl. Though, she calls herself a pornstar because she produces explicit adult content. But solo masturbation is the most common content she produces.
That being said, she sells custom videos through OnlyFans. I believe that for the right price, you can get a custom sex video of her fucking her husband.
Related links
No reviews have been added yet.
This review has no photos.