Dayana
My Eternal Diva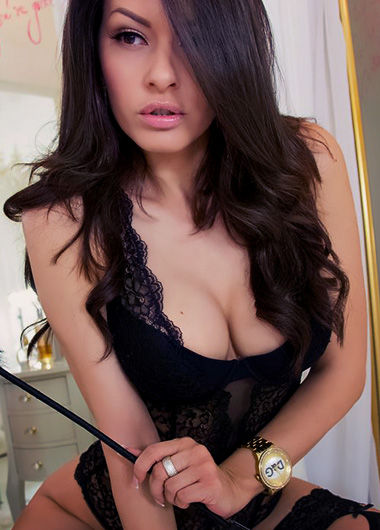 Information
Name: Dayana
Age: 36 (November 23, 1983)
Location: Bucharest, Romania
Whenever I find a veteran camgirl, I know that there is a chance that the model's long experience does not necessarily mean a good experience to the viewers. Being too long in the business can lead a girl to become a little careless on her live performance and for who is watching her, it is nothing exciting. Well, but here is a girl, Dayana, who has been camming for years and she hasn't fell into the lazy side.
Years ago...
Something that is impressive on Dayana is that she seems to have all the experience since from the beginning. I remember seeing Dayana in action for the first time in mid 2008. That was the first time that I saw her. I do believe, however, that her debut was earlier. I could see right there that she knew what she was doing.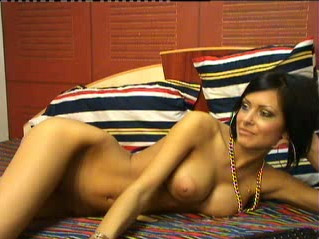 On her first years, circa 2005
Back then, she was working on DirectSex, that was always a confusing site to me, crowded with Romanian studios that used to have less ethical approach, which led many models to have bad reputation. That is why I found it refreshing when I realized that Dayana, also working for a studio, didn't have any sign of bad habit. She was the opposite of the vast majority in terms of performance.
Different of the rest
It is hard to name more than a few models from that same studio or others who could be at the same level of Dayana. This is why she was different of the rest. It is important to note that I'm not, in any way, saying that all the other models were not good. I'm sure that many of them were working hard to please the members. But not all the models were willing/ready to be as naughty as Dayana.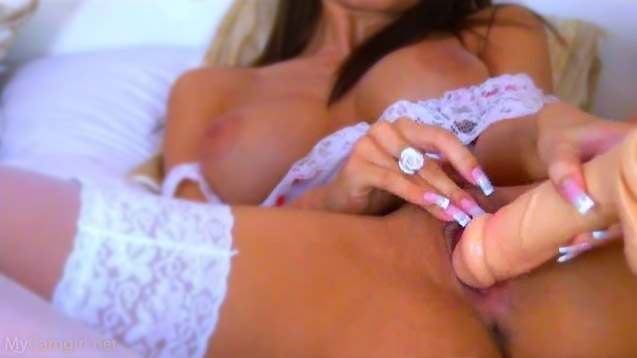 She can handle it
But let's be honest. It is not hard to stand out from the crowd if you work on a camsite that hardly has ten models online and many of them are softcore or non-nude models. So, when I found out that Dayana was working on LiveJasmin, back those days, the most crowded camsite, I thought that would be a real challenge for her and if she could be that successful on LiveJasmin, it would prove that she was a mainstream model. And she nailed it. Not only on LiveJasmin, but on other crowded site, Cams.com.
Of course, a naughty girl was not something new on LiveJasmin or Cams.com, which makes it even remarkable. But the way she teases in free chat and her performance in private was more than enough to put her on the top model list. Even people who are not fans of fake tits have admitted that Dayana is a dream girl.
A naughty dream
Dayana is a dream girl, but not only. She can quickly turn a private chat into a naughty dream. This, in my opinion, is the most important thing. How naughty she can be and how good her performance is. And I can say she is a naughty with class.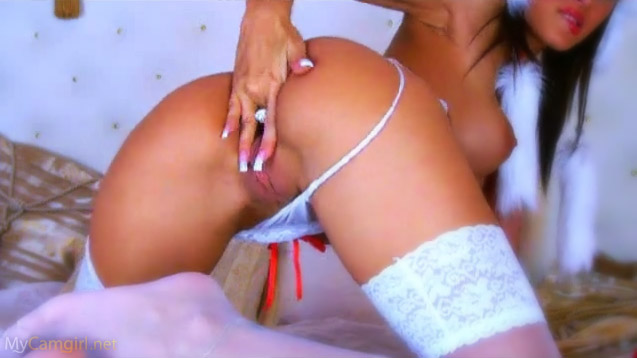 She does everything a naughty girl can do. She got toys of many sizes and shapes, she likes to play with her back door... But the way she does it... It is like watching a super hot porn star, but without the boring mechanic part. Maybe because it is a live chat where you can interact with her and she is at your disposal to perform your fantasies, something that a porn movie can't.
Being able to ask Dayana to slide her favorite dildo in her tight pussy or finger her ass, that is something that you can watch on porn movies, but not control. Try it. Dayana won't refuse your request. Fucking with a dildo, let's say, is a trivial skill of hers and I can assure you she won't try to stall the show.
Lesbian fun
Didn't happen many times, but Dayana had some fun on cam with a girl named Amberly, back in 2008. Also something that was not very common among the girls from that studio.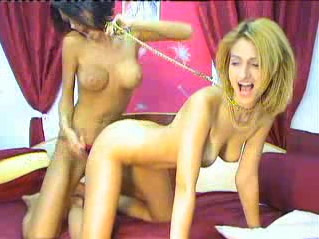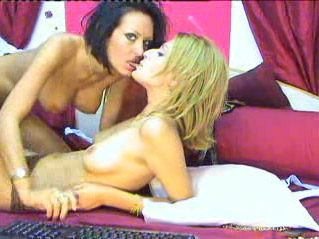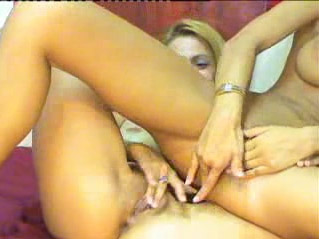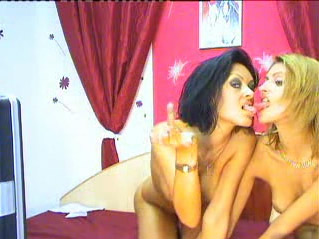 The good got better
Over the years, Dayana has been getting better and better. In between, she has moved to other sites, got new toys and even performed girl-on-girl shows with another girl from her studio. I don't like to use the word perfect, even less say that a girl has reached a perfection. But Dayana is close to this perfection.
She got a wonderful body, she is as naughty as you can imagine... She cares about the members experience. A quick look at her current work environment, you can see she tries her best to deliver an unique quality show. After all, what does it worth a hot body, if we get a choppy image? Probably thinking on this, Dayana got not only the perfect lighting but also a good connection and a HD webcam. All this helped to improve her already amazing shows.
While some models had to adapt to the current demand, changing their performance - a few former DirectSex models come to mind - all that Dayana had to do was get a better webcam. The willingness was already there.
Photos