Danni Gee
My Athletic Girl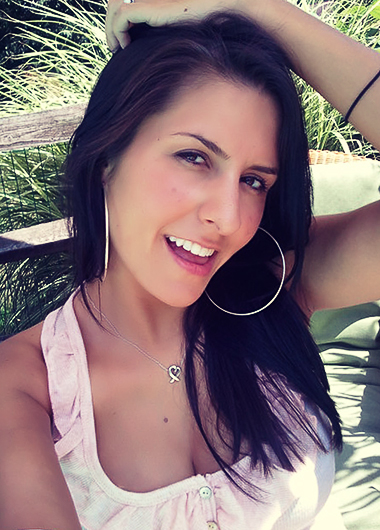 Information
Name: Danni Gee
Age: 35 (July 26, 1985)
Location: United States
There are many athletic girls out there. Girls that definitely have a killing body. But finding one with a perfect silhouette and a great personality isn't that easy. If you also look for an athletic girl willing to get naughty, this will be even harder to find. Well, all that is what you will find on Danni Gee.
The Perfection of an Athletic Body
When you see a girl like Danni Gee you think there is nothing more perfect than Dani's body. With a perfectly shaped body, zero fat and well defined curves, I can tell she knows how to treat her body like nobody else.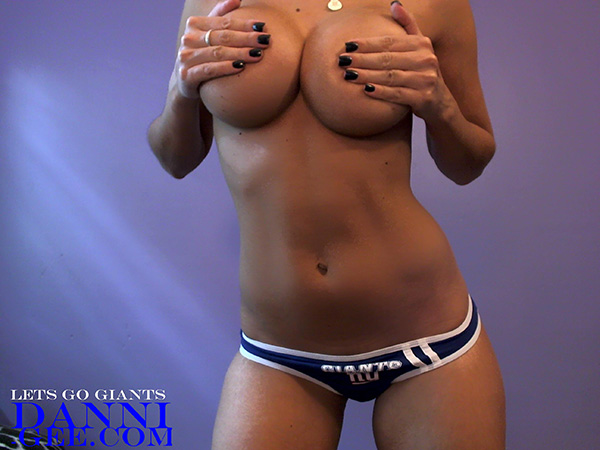 Perfect body
Sure you can say that not everything is natural on her. I can see you already pointing out to her boobies. But don't you think that they fit well on her body? I mean, they follow the curves of her body. Round ass, slim waist and big tits... and her pretty face is like a cherry on top. Honestly, a combo that is not really easy to find. A combo that I had to have on my scope.
Softcore vs Hardcore
I said that a girl with a body like that is not easy to find, but not impossible. I know super hot girls that I could use the word perfect. However, not many are actually into naughty stuff. So, the natural question came to my mind... what was Danni willing to do on cam and how was she able to please?
Well, fortunately, there are two versions of Danni. The softcore shows, that include sexy chat, nudity and teasing. And the hardcore shows, that naturally include the softcore part and sex toys. I've seen both and no doubt that Danni can deliver an excellent performance on both versions.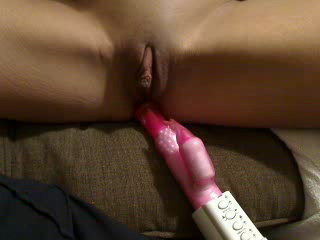 I will be focused on the hardcore because that's my thing and I know that is what many of you want to know. Although it is not a pure hardcore show, it does have sex toys and penetration. But if you expect a show of Danni wrecking her pussy with an enormous dildo, forget it. This is not her thing and I must say that she does right. With a perfect body like that, a sweet smooth pussy, why should she go on a private to wreck her jewel for a couple of a dollars?
Saying that that is her job isn't going to convince her to do what you want. Just let her play naturally, the way she likes. That was what I did and was great. I admit that I was not sure if I should let her do that way. Would she be there just rubbing her pussy? Just sucking on the dildo? Would she take advantage of my kindness and be there just teasing the whole time? The answer came when I saw her sliding the dildo in her pussy and riding it. No doubt that this is not a ripoff and Danni is not another super sexy girl with too many strict rules.
Wait, and what about the true private rule for dildo show? Honestly, I only had normal privates with her and I never had to go into true private to get the hardcore stuff. And more, last year I joined her in a group show and she was doing a POV show with a dildo. It is true that her recent group shows were more soft, but maybe it was because of the audience. The recent privates she had on Naked.com, they featured a dildo and even a Hitachi.
Hitachi action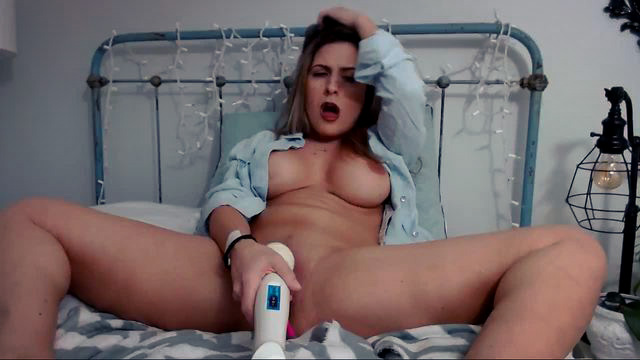 About the Hitachi, the most favorite sex toy of thousands of girls. Danni got one. I believe it does not come out of the drawer for any one. But it is there and I have watched the Hitachi in action.
For many, the Hitachi means a squirt show. Don't fall into the trap that any girl can squirt if she has a Hitachi. It is not true. I'm not saying that because Danni promises to squirt. She never mentioned anything about squirting. It is just a warning so you don't think she can squirt just because she got a Hitachi. And she never promised that.
Either way, she can please herself with that magic toy. She may not squirt, but watching her masturbating with that toy is as worthy as a squirt show.
Related links
Photos