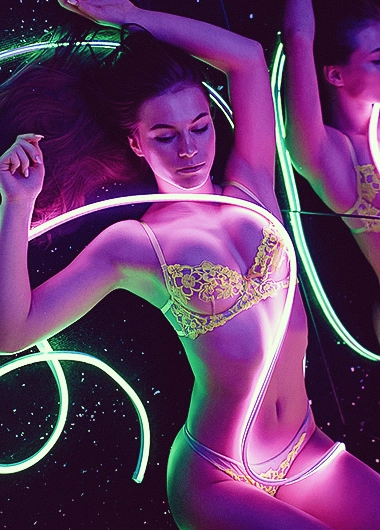 Becki White
My Electric Girl
Nicknames:
Fact: Becki White is not for everyone! She's not your common camgirl! Becki doesn't wear makeup, doesn't wear who knows what clothes, and doesn't want to be a princess! It's nothing bad to wear makeup, fancy lingerie, or be a princess; it's just Becki doesn't want any of them! This is one! Everything natural.
No fake orgasms
Second of all, Becki White will not try to impress you with fake orgasms, fake moaning, fake private shows! She is how she is! Everything is true about her! It's up to you to decide if the model can be the type of girl you are looking for or simply do not like her.
Let's proceed with the room and the sex toys! The decor is eccentric,that's another fact! All planned, decorated, and paid for by her obvious studio. We can say that she is in a studio and not at home because you will often hear lots of voices around her in the room! And this is bad!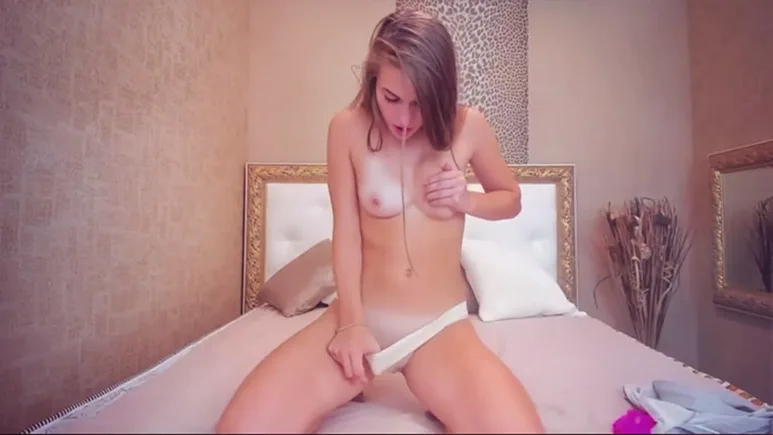 Sometimes, she won't be able to go to a private show with you because people are in the room!
Come on, what a flying fuck? How can this be an excuse? More importantly, why isn't she alone in the room if it's her time to be online? Mnaaah, we have a problem here that must be resolved once and for all! Well, at least she doesn't have a room operator like the other girls from her studio.
Becki White is electric
When it comes to toys, Becki has a thing for electrical devices. Not the ones with batteries, but with a plug. Especially the Hitachi and dildos that spin so hard that they can destroy the pussy if you let them on long enough! This is Becki White! A simple girl with complicated sex toys! And she will use them for you, in private! She will not moan unless she really feels the need to do so, and she will not try to convince you that it's all about hardcore. The girl will sit quietly and let the toy do its job!
Her body is sexy! The tits are natural, and they are pretty! They are big enough to feel in your hand and fill your memory! Shaved pussy, like all the other 99% of the girls you can find on any camsite! If you have the chance to see her ass, you will notice that it is fuckable! Especially in the doggy-style position! I haven't tried, but she says she is ready to do anal. And the girl can spread like a gymnast if this is something that you really want to know! She may like the big dildo more than she likes you! Life isn't always fair…
Recently it came to my attention that Becki White did or had been doing some threesome shows with a couple on Chaturbate (FuckinHotCouple). Quick research proved this to be true. Despite that, Becki is still doing solo shows last time I checked. This FuckinHotCouple account at Chaturbate has been closed since 2020 now.
Where Is BeckiWhite Now?
The last time Becki was online was in January 2022. It seems that she quit. But I spoke to a camgirl from her studio, and she guaranteed that Becki is still camming. She said Becki is camming from home. But she was not able to tell me Becki's new name.
I was a bit skeptical because this girl gave me incorrect information about another girl from their studio. Basically, she said that the girl quit. But in reality, the girl just moved to another studio. So, this girl could be just clueless about other camgirls.
But I did a quick research and found Becki's new account on LiveJasmin. She is now camming under the name ValeriaRaha. Honestly, it didn't take me too long to find her new account.
In fact, Becki is still camming under a different name. But no, she is not camming from home. That looks pretty much like a studio.
The curious part is that ValeriaRaha's account was created on the very same day that Becki went online for the last time on LiveJasmin.
ValeriaRaha's room is decorated in the same style as Becki's, but it is not the same room. Also, Valeria is not using on her profile the same photos she had on Becki's. My guess is that this is yet another case of a camgirl moving away from that studio to work for another studio.
I didn't have a chance for a private cam show with ValeriaRaha. But I saw her in public chat, and her behavior was pretty much the same as with Becki. A little off, not paying attention to anyone in the room.
No reviews have been added yet.