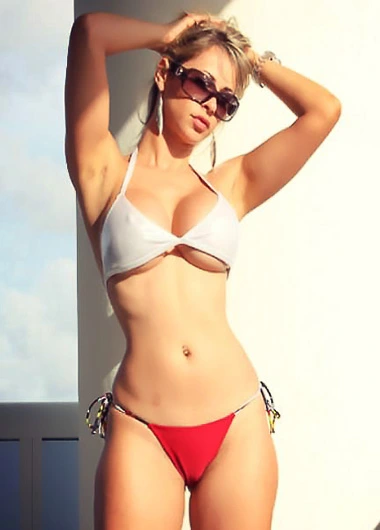 Barbara Rio
My Brazilian Honey
Nicknames:
Little did I know when I joined BarbaraRio in her webcam chat room on ImLive for the first time that I was about to chat with an easygoing former porn actress, now a veteran camgirl who puts all her skills at your service, without giving up her own pleasure.
Hot but how playful?
One doesn't even need to go into BarbaraRio's room to realize she is hot. Just looking at her pictures, there is no way to deny that she is a smoking-hot woman. But hotness has proven countless times not to be the only thing a webcam girl needs to deliver a good show. And would be BarbaraRio up for a good time? I read her profile after jumping into a private. However, it is filled with naughty keywords and not much story about her, though it convinced me to try.
I remind, though, that this was on ImLive. Although there is a public chat, Barbara spends a lot of time busy with private chats. Getting some info from her in public chat is hard because her time in public chat is short and because whenever she is in public chat, her room is so crowded with members throwing all kinds of questions that make it nearly impossible to be noticed. Going one-on-one with her seems the best and perhaps the only way to have a calm chat with her.
Going private chat with BarbaraRio
So, fearless, there I went. She greets me nicely and introduces herself briefly. We are not even 2 minutes into the private, and she starts preparing the field for a turning point. Maybe too early, but what the hell! I wondered how naughty she could be, and now that I'm getting the answer, I can't complain. She asked about my sexual preferences and then started telling me hers and what she would like to do. She was not naked at this point, but I must confess that it wasn't easy to keep my thoughts straight looking at her with a red bra about to drop while she detailed how she would like to be penetrated.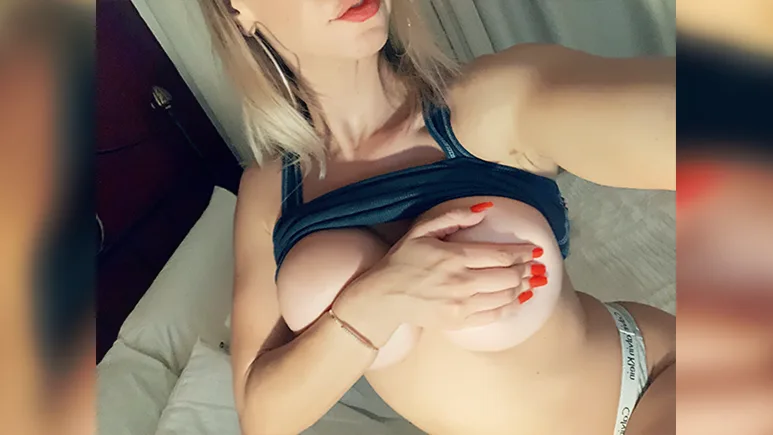 Call me nitpicking, but from words to action, there is a great distance. The question remained, would she get down to the business? But when I was about to ask her that, she stepped forward and said she wanted to lose her lingerie. Who am I to stop her?
That was when things got real. She took everything off, grabbed a red dildo, and started sucking on it like a pro. Deepthroating and everything, a great technique to warm up the things a little bit and naturally lubricate the dildo for the next step that she said she was dying for it. She then puts the dildo on her bed, aiming at her pussy, and slowly sits on it. The way she moves her body, if she is faking it, then she is the best actress because she seemed to enjoy every inch of that dildo. That was the kind of performance I was looking for, and she proved she is a playful girl.
Back for more (anal and squirting)
Too bad I ran out of credits during my first private with BarbaraRio. But I wanted more. I mean, she is a hot Brazilian. Having a private with her and not worship her booty is just dumb. So I went back for more. She remembered me, by the way. No need for introductions then. I started right off the bat saying that she didn't have a chance to show her Brazilian booty in our last chat.
No need for introductions then. I started right off the bat saying that she didn't have a chance to show her Brazilian booty in our last chat. Not a problem, she replied, turning around and bending over. That is a great ass; you can't argue.
She didn't waste time and grabbed her old friend, the red dildo, and after putting some lube, she sat on it, feeling every inch. And I just said I hadn't had a chance to see her ass. From there to anal, it is all her fault, so to speak. Well, you know, I couldn't stop her. Not sure if it would make any difference if I tried. She does it harder, moans, changes positions… That was even better than the first private chat.
Then BarbaraRio squirted
But the best private chat was going to happen a couple of weeks later. What seemed to be another great show became a surprise for both of us. Everything was going just as expected. We had a quick chit-chat, and then BarbaraRio got the red dildo and started doing her sexy thing.
I noticed she was masturbating intensely, even more than normal, penetrating herself fast and tapping her clitoris. But nothing indicated what was about to happen. Suddenly she pulls off the dildo, and a very long gush comes out of her pussy. WOW! That was my first reaction. Then I thought for short seconds that maybe that could be fake. But I could see she was also taken by surprise. She was the first jaw dropped, speechless, then started to laugh, confused about what and how that just happened, then she said something in Portuguese. Translation: "Holy shit!" You can watch this video below.
Her reaction seemed more natural than other so-called squirters who seem to "squirt" so quickly that they don't even express any reaction, like Akira Leen.
It seems like either she has never squirted before (oh, I like to think I was the first to watch that), or she rarely squirts. Either way, that was a pleasant surprise and a unique private chat. I never could get her to repeat the feat. Maybe you can get her to do it again. A private chat with her, with or without squirting, it's worth every penny.
No reviews have been added yet.