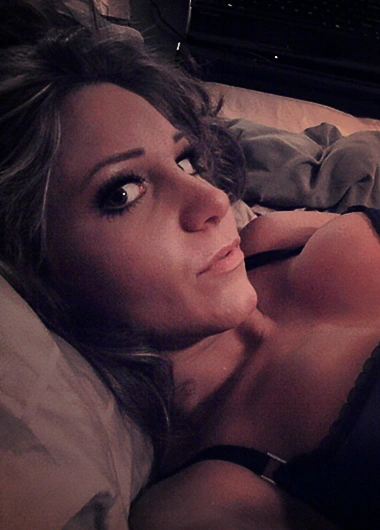 AlexaSeven
My Comfortable Horny Girl
Nicknames:
AlexaSeven is an unique petite American camgirl with sexy body and a yummy ass. I look at the other girls I reviewed, and I can't find any that I can say it is very similar to AlexaSeven. This shows how unique she is.
A calm but hot chat room
When I checked out AlexaSeven for the first time, it was around 2 o'clock where she lives. Her room had 10 premium members and she was in topless, having a quiet and nice chat with the guys.
This was her second week on MyFreeCams, which could explain why her room was not full of members. But maybe it was better this way. Alexa was comfortable with no bra in free chat and as the people keep praising her she was getting more and more comfortable.
Comfortable enough for a hot show in public
The people, including me, continued spoiling her and she started to get excited. This made her to grab a purple toy just to show what kind of toy she had, but out of nowhere, she pulled off a lubricant and put it on that toy.
I asked myself what she had in mind. So far nobody hadn't tipped her yet and she was about to use that toy. But the fact is that she decided to get up and start fucking herself, without any tip or any request. This can only mean one thing: She was just horny.
Horny enough to have an orgasm
AlexaSeven was comfortably horny, her room was not too busy, maybe because of the time there (now almost 3am where she lives)… So, she decided to get naughty in free chat and unleash all her early bird desire for sex.
She started fucking her pussy in doggy style (for now just with fingers) and people, yet surprised, started tipping her. Interesting is that she didn't ask for any tip, but of course, tips are always welcome.
Well, with tips, the members started making requests. Basically, we (yes, me too) wanted to see her in some other position and some guys were asking for the toy. She turned over and lay down on the sofa. Slowly she started to push that purple toy in her pussy. AlexaSeven has a tight pussy and that toy is quite big, so she had to do it slowly even with using some lube.
Fucking AlexaSeven until she cums
AlexaSeven was now lying down on the sofa and this was the position that she kept until she reaches ecstasy. By ecstasy, I mean orgasm. Her toy is one of those with special things to stimulate all the hot spots of her pussy. This definitely helped her to have an orgasm.
Did she really cum? Considering that she started the whole thing because she was naturally horny, I can say that if she didn't cum, she was almost there. But I sincerely believe that she had an orgasm. And if you check the video of this orgasm show, you will see that, during some seconds, she seems to be in some kind of trance.
A thing for anal
I have watched AlexaSeven in action so many times and one thing that I could notice is that she has a thing for anal. Seems that she loves anal because without anybody asking anything, she uses to go play in the backyard with all pleasure. It was a really nice surprise.
And it is not just a finger. AlexaSeven goes hard and uses a toy, sliding it deep in her ass. The deeper she goes, the more she moans. Nothing like those fake penetration I use to see other girls doing.
Getting to know AlexaSeven better
After that public show, I sent her a PM. I thought that she wouldn't reply because she was getting ready to log off. It was now 4am there and after a hot show like that, she was naturally tired. But she spent some time talking to me anyway.
AlexaSeven is a quite friendly girl. She explained that she had started camming just a couple of weeks ago and that she was yet trying to find the right way to give a good show. I can say that considering what I saw that day and the next shows that I watched, Alexa is doing really good.
This quick private message chat was the chance I had to talk about reviewing her. I thought that assuming she is a quite reserved American girl, she wouldn't like the idea of being here. But, surprisingly, she was excited with a review about her. AlexaSeven is, overall, a hot and excited woman that deserves a place with the top models.
No reviews have been added yet.