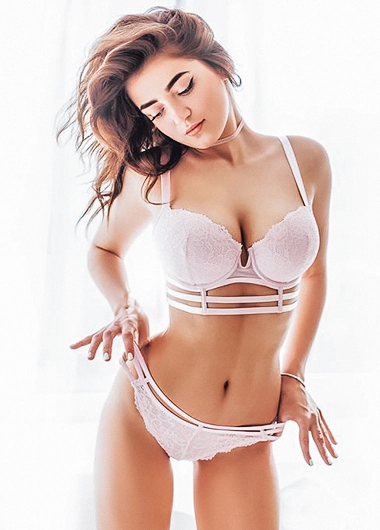 Alexandra Clark
My Hypnotic Busty Girl
Nicknames:
Normally, we should not care from where a camgirl comes. We speak here about her ethnicity. Unless you have a fetish for specific nationalities. Otherwise, as said, nobody cares about anything like that. Yet, we need to say that AlexandraClark, Alex, Alexa, or AlexasDream, how she was known before, has something Russian in her! Something Ukrainian, or something Romanian. Or even Serbian!
She has that face, she has that look, she has that style! It's a good thing. We all know that there are so many drop-dead amazingly hot models coming from Russia, Ukraine, Romania, Serbia, and all the other countries from that part of the world! Alex is hypnotic! She will hypnotize you with her eyes!

Alexandra Clark's topless
We should move further, we should now scroll down, to speak about the tits and all the other goodies that she has underneath the dress. First of all, that pair of tits are natural! And it's gorgeous! The shape, the size, the nipples! There is no doubt, AlexandraClark is a hot model. And we can be sure that she can be even hotter when she has make-up on or when she is dressed in a sexy outfit. The private show doesn't really bring us her butt as it should, but it is up to you to see it better when you will go to her room.
A passionate AlexandraClark
AlexandraClark is about passion! At least this is what we can understand from her way of being in the shows. A bit bored, sure! Maybe a bit too indifferent! She should be more happy to have you, she should smile a bit, to make you feel comfortable. Well, the girl will discuss with you! Your wishes are her commands, but the idea is that Alex can be a bit too bored to entertain you in the real sense of the word. Still, there is passion in what she does! You should try 2-3 private sessions with this babe and later on, she might be more interested in you.
She is a dream
LiveJasmin should let her keep her old model name: AlexasDream. Or at least have something similar, because she is a dream. But LiveJasmin made her go through the glamourification process and they forced her to drop exactly the word that would describe her better: Dream
Her decor looks pretty. That's the best word to describe it – pretty. It's a girl's room! It's not a sex place, but a room where a girl can live her days. The mirror in the corner is present, so tell her to stand up, to see her ass while you enjoy the front view.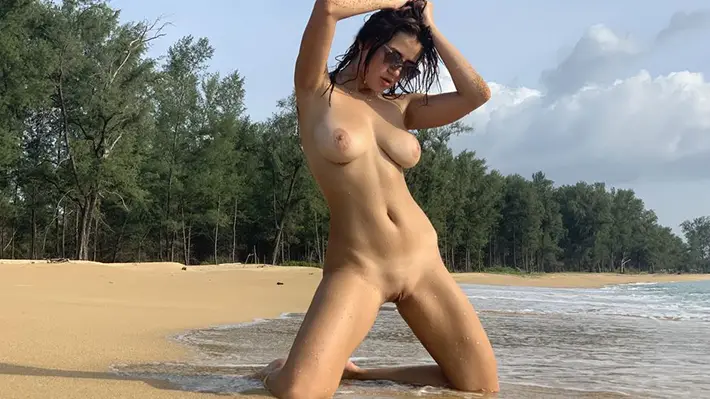 We should now go back to her boobs! They even bounce, they drop when Alex is taking off her dress. It doesn't matter if she will spread for you, her tits will remain the most important thing to watch. It depends on your taste, but her breasts can easily be considered some of the hottest natural titties you have ever see on LiveJasmin.
There are many words to describe AlexandraClark and many others to describe what she can do for you! In the end, the only person to judge her will be you! We know for a fact that what someone can consider great, other people might not like it. Yet, it is hard to believe that this camgirl will not win your heart!
Related Links
Camgirls Similar to AlexandraClark
A cute girl and with big natural tits is not easy to find, but here are some girls that may look similar to AlexandraClark, at least in terms of tits
No reviews have been added yet.