How to select a date range on Stats pages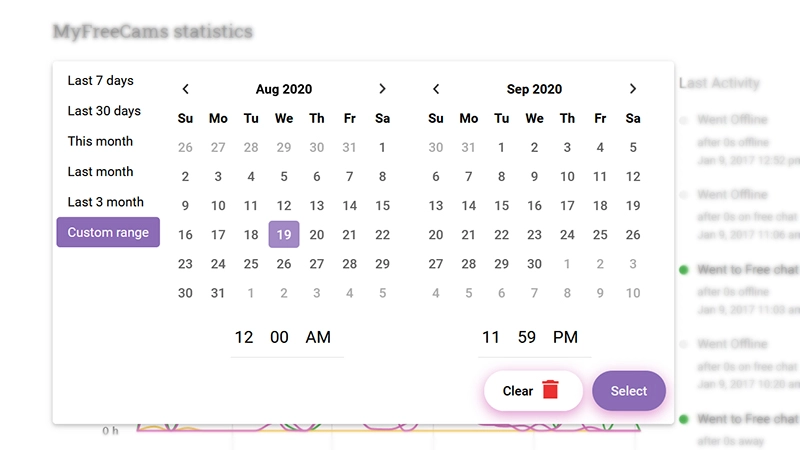 You can now select a specific date range for the data you want to see in the online activity graph. This was already available on the old site. I am just bringing it back. This works for all camsites.
Notice that this is only going to update the activity graph. All the other elements like last activity or miss MFC will not update accordingly. Last activity is too complex and heavy to implement something like this. But for Miss MFC graph I may create something in the future to allow you to select specific month-year. Don't count on this any time soon though. There are other priorities for now.