I will be straightforward with this question and say that CWSW stands for Camsites Where She Works. The name is self-explanatory. But I will go ahead and give a detailed explanation of what exactly this is and how you can use it to find your camgirl.
The Beginnings of Camsites Where She Works
Back in the day, around 2008, there was a problem that nowadays is not so common. Finding where else a camgirl used to work wasn't that easy.
Camgirls used to have random names and jump from one site to another without giving any notice. Suddenly, you could lose track of your favorite camgirl and be left hopeless without any way to find out if she moved to another site.
There were no relevant social media camgirls could use to keep in touch. Even if there were social media, camsites had a strict rule about contacting members and mentioning other camsites.
It was a different time back then. Camsites had tyrannic rules with unproportional punishments. Studios would follow these rules and be sure camgirls would be equally scared so that nobody would get banned. But honestly, I never heard of any camsite banning a camgirl for that. It was mainly a rule to scare camgirls and protect the business.
The Solution To A Frustrating Problem
Camsites Where She Works was developed precisely to keep track of all nicknames/accounts a camgirl has or had. 
The basic idea was to have a page listing all the known nicknames a camgirl has so everyone can easily find their favorite camgirl.
Initially, I was the only one to add camgirls to the database. A year later, and after many tests, it was open for all.
Giving Credit To Whom It Is Due
I hate when people introduce an idea they took from someone else and claim credit. That said, Camsites Where She Works is a derived idea from another site, which sadly closed long ago.
They had something called Where Is She Now. Very similar to CWSW. It was running on WordPress, and members could add posts with the nicknames they knew. Although a bit prosaic, the idea was brilliant.
I didn't invent anything new. I just polished an idea that a clever person had.
It Is More Than Just Finding A Camgirl
Many people tend to believe that members want to find where else their favorite camgirls are working to save money. I can say this for myself, as a veteran camfan: It's not about saving money.
I am not going to lie. It is interesting to see the same girl offering the same type of show for very different prices. Not to mention the ones that go into private chat while staying in free chat on another camsite.
Some people will want to look around for other options where the camgirl charges less. But this does not represent everybody at all.
I, for once, have different reasons.
Find More Content About The Camgirl
This is not that common now since most camsites no longer offer VOD. But Cams.com and Flirt 4 Free still have a massive collection of videos.
I may have a private chat with a Streamate camgirl, but she has nothing in her video gallery. If she is also on Flirt 4 Free, she most likely has a handful of videos there.
These videos are also good for "comparing notes." I had more than a few camgirls saying they don't do something in private, only to find a video of them doing exactly that.
Be Sure The Private Is Truly Private
I hate paying for private time with a camgirl and finding out some freeloaders are watching the show. All because the camgirl hopes this will bring some tippers. In all fairness, this situation is almost always caused by studios.
Sometimes, I contribute to a countdown show; that is not a problem. But I'm not too fond of the idea of paying a premium price for something that is supposed to be exclusive one-on-one and having the whole action and the camgirl's attention shared with other people who usually don't spend a dime.
Find More Information About The Camgirl
Due to the Reviews, I try to get the most (non-personal) information about the camgirl.
Camgirls often share more on different camsites—relevant content and information that can add context to a review. Some camsites give more reliable information, mainly regarding age and country.
Try the same camgirl on different camsites
If you don't know how different a camgirl may perform depending on the site, you should read the review about MurphyAbigail. When writing that review, she was working on three different camsites. On each camsite, she had distinct performances, rules, prices, and ways to interact with members.
How You Can Find Your Camgirl
Well, it is not rocket science. You just put her name in the search box. If she is on the database, she will show up.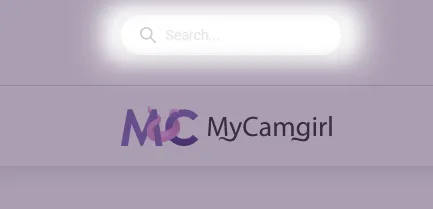 Please, notice that you must click the CWSW tab on the results page. The default is the reviews.
What If You Don't Find Your Camgirl
You may try combinations of her name. If you are looking for AmberCutie, you can search for Amber. In this example, you will find quite a lot of Ambers. But you get the idea.
There may already be a CWSW page for her. But maybe the name you are looking for isn't linked to that page yet. Trying variants of her name may help to find her.
How Can You Add A Camgirl
Very simple. I created an easy step-by-step wizard to add a model. Over the years, I refined the process to make it as simple as possible.
You must upload a picture and add at least two nicknames. Those are the only requirements.
But you are welcome to add tags and some extra info. Just refrain from adding personal information.
You Can Submit Changes
You need an account for that. After logging into your account, go to the page where you want to add or remove something and click "Edit" on the top right.
You can edit name, birthday, country, debut/retirement year. Also, add and remove nicknames, tags, and relevant links.
Of course, any piece of information you add must be relevant and non-personal. You can't put the model's real name or the link to her private social account.
In any case, all changes go through moderation.
Are Camgirls Removed From The Database?
Yes, they are. If the camgirl has not been online for over three years or all her accounts are flagged as closed, she may be disabled. It is not automatic. The bots periodically check this, but not that often. But sooner or later, the bot will hide her page if she falls into these criteria.
Notice that if she returns, it will automatically enable the page again. But it is also not instant.
Camgirls can also request to have a CWSW page removed. But it is not as simple as just asking. The camgirl must have a valid reason for the request. After all, it is just a page with their fantasy names—no private information. The picture can be removed and changed. So, I fail to see the problem with a CWSW page. Except…
The Problems Camgirls Have With CWSW
I honestly never thought camgirls would have a problem with members finding all the camsites they work. But I was wrong.
Although this does not often happen nowadays, I used to get many requests to remove specific nicknames or entire pages. But why?
They moved to another studio or became independent: Usually, camgirls don't part ways with studios in an amicable fashion unless the girl is quitting for good. When camgirls move to another studio or decide to work as independent camgirls, they fear their previous boss will give them hell if they find out where they are now.
Camgirls in this situation usually ask to delete their new or old names. Often, they prefer to delete the new name. Some want me to delete the whole page, which I think is too much in this situation.
They don't want members finding out where else they work. This does not happen that often anymore, but I used to get many requests because of this.
Imagine a camgirl working on LiveJasmin and Streamate. On LiveJasmin, she charges $2 per minute; on Streamate, her price is $3 per minute. It happens often.
She has a regular member on Streamate. He takes her in private chat for one hour every day. Because she charges more there, she does not want that member to find out he can have the same private chat for a lower price on another camsite. It is as simple as that.
Another situation is when a camgirl has a particular style on one site and a different style on another site. More specifically, she is non-nude/softcore on one site but can go the extra mile on another site. They don't want members confronting them about this.
A Free Tool You Can Use To Find Your Camgirl
Camsites Where She Works started as an internal tool, only for me to use, and then it evolved into something a lot more complex. This is similar to how MyCamgirl grows from a simple blog to an entire community about camgirls and camsites.