That MyFreeCams is a big camsite, we all know already. But how is it in numbers? This MyFreeCams infographic will show some insights using real and accurate data collected by MyCamgirl.
The goal is to answer questions like: How many girls work on MyFreeCams? How much do members spend on the site? Can camgirls make good money with private chats?
For that, I will make use of the data collected by the bots.
I promise to not be just a boring infographic with a bunch of graphs. I will actually add valuable comments to give context to the data.
Where This Data Comes From?
It is a fair question. From the bots with some black magic. Unlike other camsites, MyFreeCams does not have an official API that provides data to developers. That's where the black magic does the trick.
Basically, the bots see everything that any regular member can see. Actually, the bots see just like a guest. So, it can only see what is public.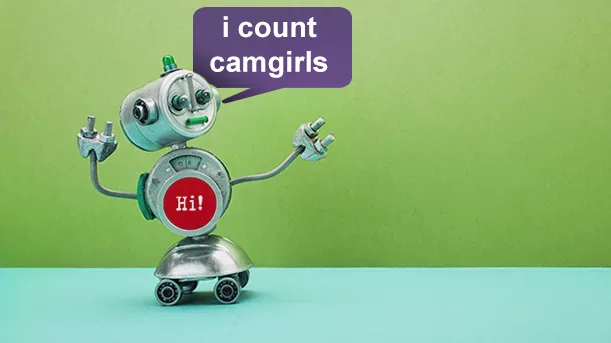 This means that if a model geoblocks the country where the bots are located, then this model won't exist in the database. But in general, the bots can see every model because they (the bots) are located in major countries that no sane model would consider blocking due to the great traffic coming from these locations.
Also, it is important to mention that if a camgirl has her Stats page disabled, her data still counts towards the global data. She simply won't be identified anywhere.
When Was This Data Updated?
All the data contained in this post has been updated on April 18, 2023. Usually, the bots run the analysis every day. But due to the huge amount of data to process, some data takes longer to be processed and updated.
MyFreeCams Active Models
MyFreeCams has exactly 13367 active accounts that have logged into the site and broadcast in the past 30 days. That is quite an impressive number.
Please, notice that I said broadcast. I am only counting those who have turned their webcams on and were therefore available for privates and group shows.
The average number of camgirls you can find online on MyFreeCams at any given time is 807. This gives you plenty of options to choose from.
The average number of camgirls you can find online on MyFreeCams at any given time is 807. This gives you plenty of options to choose from.
Most of its models are from Romania. This is quite different from most camsites that have Colombia as the top country. But honestly, Romania has been one of the top countries on MyFreeCams for years.
There are around 807 models online on MyFreeCams, with most being from Romania
True Active Models
The problem with the information above is that it counts all accounts that have been online in the past 30 days. It means that if a model logged in for just a minute, it will count her as an active model.
So, I decided to filter the active models and count only those that have been online for at least 1 hour and 45 minutes. Why exactly this many hours? Because that is the average daily time spent online by all models.
1 hour and 45 minutes is how much time models usually spend on MyFreeCams every day.
Based on the past 30 days, MyFreeCams has a total of 9282 models that have been online for at least 1 hour and 45 minutes. I think this is a more fair way to count active models than counting every single account that got online.
Models Online Every Day For One Hour
I can even filter it even more and consider only the models that have been online every day for at least one hour per day. This gives us the idea of how many camgirls systematically log into MyFreeCams.
On average, 3983 different models get online every day on MyFreeCams for at least one hour. To make it more authentic, if you can say that, I didn't count weekends.
When Is The Busiest Moment On MyFreeCams?
We need to break this down into two categories: Camgirls and tippers.
I am not going to consider viewers for this one because viewers can just be guests with no money. They count nothing in a for-profit business.
So, camgirls. When do they normally come online?
Note: The heatmap above uses UTC.
I already wrote about the top busiest camsites in terms of camgirls online, and although MyFreeCams is on top 5, it is not the busiest camsite.
I would say that, naturally, there is a correlation. After all, if there are no camgirls online, then there are no tippers.
How Many New Camgirls Join MyFreeCams?
On average, every day 13 new camgirls join MyFreeCams. I can say that this number used to be higher, at least double, back in 2015. But still, this is quite a lot of new girls to join the pool.
Where Are MyFreeCams Models From?
As said before, most models you find on MyFreeCams are from Romania. There are 299 models from Romania. But it is not a clear winner because United States comes right after with 258 models.
A quick note: These numbers should be higher, but I am showing here only the camgirls that have confirmed countries.
This is different from 2008-2015 when many MyFreeCams models were from the United States. That period was the American inflation when American girls found out about camming. It was also the first time I saw studios opening in the United States. Before that, it was not that common to find an American camgirl, and studios were non-existent.
On the other hand, camgirls from Eastern Europe, namely from Romania, Poland, Czechia, Ukraine, and Russia, were in the camming business since the beginning.
How Old Are The Camgirls On MyFreeCams?
I will just throw the average age: 29 years old.
However, things are not that simple with models' ages. The ages in models' profiles are based on the birthdays they set. It does not always represent their actual ages because that birthday is just a text field that models can change any time they want.
In fact, that is precisely what many girls do. That explains those 108-year-old girls that I never saw on any list for the oldest woman in the world.
That being said, the bots don't take into account 108-year-old girls. Also, the girls subtracting years from their ages, the bots consider the highest value. For example, if a model is known for being 25 years old and she changes that to 22 years old, the bot will ignore the change and assume that she is 25.
Why Camgirls Lie About Their Ages?
Aside from obvious privacy reasons, it is because they are afraid of losing traffic.
Seriously, I wouldn't put this out there as the reason if I haven't heard it from camgirls. Over the years I had more than a few camgirls asking me to hide or change their ages. The reason? Simply put, they are afraid that members won't go to their rooms if they are listed 25+.
As someone who has been using camsites for years, I can tell you that age was never a factor to decide whether spend money on a girl or not. I can even say as much as this: In almost all aspects, for most members, age is not relevant at all.
Just a theory, but what I think may happen is that members get tired. Many girls start when they are young, and members that follow them for years may get tired of them at some point. Not because they are old, but because they have been spending time with the same girl for years. Of course, it aligns with the fact that the girl is getting old too. That's why girls assume this is about age when it is not.
Are Chat Rooms Overcrowded On MyFreeCams?
That is a valid question because I know how hard and frustrating it is to be in a room with so many members. It is impossible to interact with the camgirl or anyone for that matter.
You can expect at least 11 viewers in most chat rooms. That is a fairly low number that allows anyone to participate in the chat without getting lost.
You can expect at least 11 viewers in most chat rooms. That is a fairly low number that allows anyone to participate in the chat without getting lost.
The average is about 11 viewers in many rooms. But expect something like 133 people watching top models.
However, bear in mind that this includes all chat rooms. So, those rooms with one or two viewers are pulling the average down.
Naturally, this number goes up if the girl is popular. Among the top 100 girls (based on CamScore, not the Miss MFC), the average is 133 viewers.
Most Popular Sessions On MyFreeCams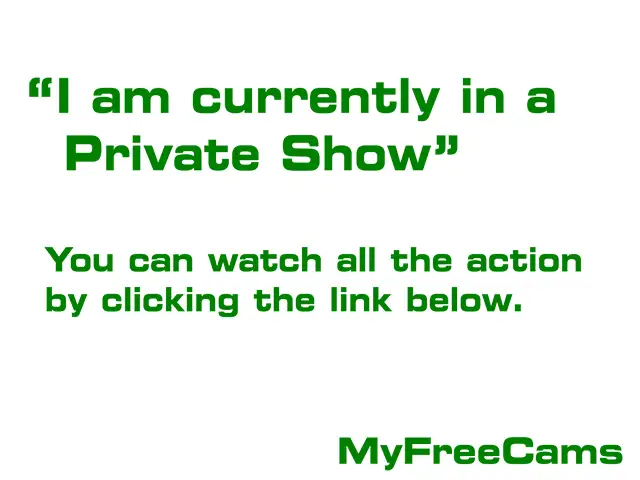 MyFreeCams is a tip-driven camsite. The whole idea is for members to tip in order to get things going. Therefore, you won't see that many camgirls busy in Private Chat or Group Shows.
Assuming that 807 camgirls are usually online, then you can say that almost no one goes to the traditional paid sessions because at any given time only 19 camgirls are busy in private chat.
This number may look low, but it adds up. If we consider the last 30 days, then we will find out that camgirls had at least one private chat. That is close to the total number of models online in the same period.
It is almost like saying that almost all camgirls have a chance to go private. With a few exceptions, a camgirl does not have a private if she does not want to.
Now, it is very important to point out that top models don't take private chats. They can if they want. But they don't do it because performing private shows is not the best strategy to reach the top.
How Much Time Camgirls Spend In Private Chat?
One thing is to have a private chat; a completely different thing is how long a member will stay in a private chat. After all, it is worth nothing going in private chat only to have the member end it shortly after.
The Group Show Is Dead
The once very popular Group Show is now rarely used, with no more than 3 group shows happening.
That really is a low number for a paid session that used to have at least 3 more than that, with some girls having over 50 paying members. Now MyFreeCams don't even show details about Group Shows anymore.
By the way, usually 3 camgirls are busy in Club Shows. That is interesting because, essentially, Club Shows are the same as Group Shows but for those who are paying subscribers of the model's Club. So, charging a subscription to a type of show that originally didn't require a subscription does not necessarily send members away.
What Are The Other Camsites MyFreeCams Models Use?
I don't even need to look at the data to know the answer: Chaturbate!
This data relies on your help to add models to CWSW. Without that, I wouldn't be able to know where else a camgirl works. So thanks for your help.
I combined that information from CWSW with the activity data (to consider only active camgirls,) and then I got the insight.
But how many MyFreeCams models actually have accounts on Chaturbate? Right now, 203 models from MyFreeCams also have active accounts on Chaturbate.
LiveJasmin comes in second with 84 camgirls working on both MyFreeCams and LiveJasmin.
To get to these numbers, I counted camgirls that have accounts on both camsites and they are active on both camsites (though not necessarily getting online on both camsites at the same time.)
It is interesting that even though the camming landscape has changed a lot in the past 10 years, the number of MyFreeCams camgirls working on other camsites is still the same. There was a change in the main competitor because in 2011 Chaturbate was just starting. But overall, the number of camgirls resourcing to other platforms stays the same.
Of course, the studios play a big role here because of the usual strategy studios use, which is to put a girl to work in multiple camsites, it ends up inflating this number. It does not necessarily mean that many girls have decided to join a second camsite.
Miss MFC
Oh right, the famous Miss MFC. Perhaps one of the best ideas MyFreeCams had to get people to spend money on the site. The competition isn't really much among camgirls but among members. They want to help their favorite girl to reach the sky. But, there is only one way to help: Tipping!
Anyway. In the beginning, the goal was to be number one. That was fairly possible for many of the girls. Then the competition started getting tough, and being in the top 20 was a big achievement. Now, if a girl finished in the top 100 is already a reason to throw a party.
Don't get me wrong. I am not saying that girls are happy with less now. On the contrary. Finishing top 100 today is the same as finishing number one in 2008. The amount of tokens members needs to tip to make a girl top 100 is more or less the same amount it would need to make a girl number one many years ago.
How Long To Win Miss MFC
That is the supreme goal for any girl. Since its first edition in 2008, 69 different girls got the highly desired crowd. We are talking about a contest that already had over 176 editions. But only 69 girls got the honor to be number one.
And how long does it take for a girl to be Miss MFC if she gets that at all? It takes roughly 45 weeks. That is quite a slow rise to the top.
Even Kati3kat who was a huge star on Chaturbate took a whole year to be number one. Though she finished #3 in just five months after moving to MyFreeCams.
It Used To Be Easy
Just as an interesting fact, an MFC model I used to talk to around 2009 finished in a high place on the Top 20 back in 2008. Later she revealed that she made around $7000 that month. Yep, "only" that. Today this wouldn't get any girl near Top 20. Another piece of a fun fact, she said that almost all the money she made came from one member. That is something that still happens today.
It is indeed very hard for a camgirl to finish in #1 nowadays. Just because some girls have repeatedly got the crowd, it does not mean it is that easy. Maybe they make it look so easy, but it is not.
Even when you look at RocknRose, who won the Miss MFC contest 10 times. It may look easy, but it is far from that. I admit it takes some luck, but staying at the top requires more than just luck.
How Long To Reach Top 20
Since being #1 become very hard to achieve, Top 20 started being seen as much desired as #1. As some camgirls use to say, #1 is just a title. At this moment, finishing anywhere near #1 is worth as much as getting the golden crowd.
In the end, it is really just a title. Often, people don't remember the winner. Tell me, do you remember who was #1 Miss MFC in December 2019? If you remember, I bet $100 that you are either a die-hard fanboy or a super bitter hater.
But anyway, what about numbers on Top 20? Naturally, a lot more camgirls have finished on Top 20. To be precise, 544 camgirls have finished the month ranked anywhere between 2 and 20.
Naturally, securing a spot on Top 20 takes less time than getting #1. But it still takes quite a long time, about 38 weeks for a camgirl to put her name there.
Are you also wondering who finished on Top 20 the most? That is Kati3kat! She finished on the prestigious Top 20 rank 88 times.
How Long To Reach Top 100
I would say that the Top 100 is more relaxed. While dropping a position on Top 20 is faced by the girl and her fans as a huge loss, when a girl drops a position on the Top 100 they tend to take this as part of the process.
Usually, they even drop more than one position. But they also go up more than one position. Because smaller tips have more influence there, it is relatively easy to shuffle the rank.
On average, a camgirl that starts camming at MyFreeCams today will take something like 30 weeks to carve her name on the Top 100.
How Much Do People Spend On MyFreeCams?
Since MyFreeCams has its business based on a tipping system, it is obvious that most of the money people spend on MyFreeCams is on tips.
As mentioned before, the most popular session on MyFreeCams is private chat. But with just 19 private chats going on at any given time, there is no way this can beat the tips.
I remind you that the bots are just regular guests. They can't see ninja tips or any tip that happens in any paid session.
Quick note: Whenever I mention numbers in dollars, it is referring to the amount the camgirl receives. It is not possible to say how much costs 1 token to members because the value fluctuates depending on many factors.
Ok, let's talk numbers.
How Many Tips Per Second?
Every second, there are 4 tips being sent on MyFreeCams. More or less 20 tokens per tip.
Before you grab a calculator and try to figure out how much money MyFreeCams makes, let me remind you that these numbers are only about public tips. It does not into account hidden/offline tips, private chats, group shows, or anything else. Just public tips. So, if you think the numbers are not as high as you expect, maybe it is because a lot of action happens away from the public eyes.
The thing is, there is a huge difference between a 1 token tip and a 1000 token tip. There is an exact 999 token difference to be precise.
I was going to put a graph here with the tipping breakdown, but with over 95% of the tips ranging between 1 and 99 tokens, the graph wouldn't be that useful.
One Token Tip Is The King
Well, with so many 1 token tips, I would say that the famous yellow wall still is a thing on MyFreeCams.
Those not familiar, yellow wall is when one or more members send multiple tips with almost no interval between tips. Sending one token tip is, naturally, the cheapest way to accomplish that.
One token tip seems to be nothing, but if you consider that 1 token was tipped 6,861,933 times in the past 30 days. That is $343,097 that was sent to camgirls in form of one token tip!
My point is, these small tips happen and they account for a big chunk of money. It may seem like nothing, but in the end, it is money that is there, flowing in the system and camgirls shouldn't ignore this.
How Many Girls Get A Tip?
Still on the subject of how many tips happen. Let's see how many girls get a tip. The graph below compares models online vs models that got a tip (any amount.)
This is a very good way to see how much activity is happening. It also gives some encouragement to those girls not getting any tips to see that with so many girls getting tips, they will eventually get tips too.
How Many Members Are Active Tippers?
In the past 30 days, there were exactly 32,704 members that tipped at least once more than 599 tokens.
Why exactly 599 tokens? Because that would be ~$29.99 (to the girl), which was the usual price for a monthly subscription to any traditional porn site, back in the day when traditional porn sites were a thing. They still charge that though. It was just to compare.
I can't figure out how much $29.99 would be in tokens for the tipper because the USD-Token value is not linear.
How Popular A Camgirl Really Is On MyFreeCams?
Having a lot of viewers is not a sign of popularity. Sorry, a camsite doesn't really work like Instagram. It is a paid service, popularity should be measured with tokens. If people are just watching or lurking, then a camgirl isn't that popular. Ouch, this sounds a bit cold.
But just counting tokens isn't really a good metric if you don't consider how many members are tipping. A girl getting 10000 tokens per minute from one single guy isn't the same as a girl getting the same 10000 tokens from 20 guys.
In the first case, there is one guy that thinks the girl deserves his tokens. In the other example, there are 20 guys willing to tip her. Therefore, same amount, different situation.
For this analysis, I will look at the Top 20 and how many tippers they got. But I won't count casual tippers (someone who tipped only once or twice). I am not going to count tips under 10 tokens and any tipper that represents only 0.01% of the total tokens.
I won't say from what month exactly (it is just a random month from the past 6 months), and I won't reveal the girls' names. Don't even try to guess because the list is not even in any particular order.
Important note about this data: It takes about 3 days to process all tips from one month. But overall the results from month to month are basically the same. Therefore, this particular data isn't updated often because it takes just too long to process it.
What Is The Impact Of The 0.01% Tippers?
They should count for something, no? Yes, they do count, of course. Every tip counts. Among the Top 20, small tippers usually represent 6.61% of the tokens.
Except for unusual cases, camgirls in the Top 20 have about 47 casual tippers who contribute with 6.79% of the tokens
Top Tippers' Effort
A different way to look at tippers is to consider how much the biggest tipper contributed to a model's final rank.
Once again, I won't be naming names. But I can say as much as this, though: In one particular month, there was a model who finished very high on Top 20 and 97% of the tokens came from one single member!
Using logic, this model shouldn't be considered popular since her rank is based solely on one member. Compared to another model whose top tipper represents as low as 9%, I would say that this one is a bit more popular. After all, if her top tipper represents 9% of the tokens, this means that she has many other members tipping her.
However, I must say that having one guy heavily tipping almost 100% of the tokens isn't that common.
On average, the top tipper of each model in the Top 20 represents around 35.8% of her tokens
Here is a graph that shows how much the top tipper of each girl in the Top 20 contributed to the girl's rank. Again, models' names won't be revealed.
Give Me Your Feedback
These are the insights I thought would be interesting. I tried to not throw too many graphs, but sometimes it is helpful to better understand how MyFreeCams works.
If you have any idea for a possible insight or graph, just let me know.