Exclusive: The Full List of The Biggest Tips on MyFreeCams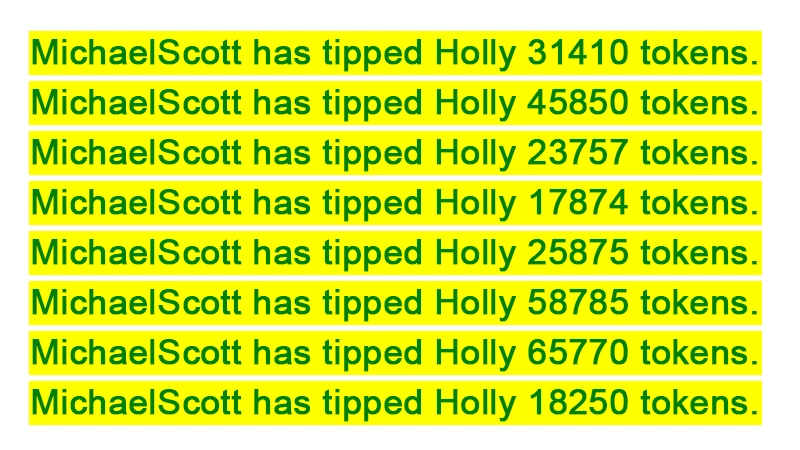 This is the list of the biggest tips on MyFreeCams. It started being built in 2010 when a girl asked me if I knew what was the biggest tip on MyFreeCams.
Originally, the idea was to list only the top 20 biggest tips. However, as tips were getting bigger and bigger, the list was later extended.
I decided then to impose a limit based on the tokens tipped. It now shows tips equal to or greater than 12,345 tokens, which back then in 2010 was a freaking huge tip, but nowadays it is just a normal tip that happens almost every day after breakfast.
The list was last time updated on January 10, 2022.
Table of Contents
The Highest MyFreeCams Tip
That currently belongs to GinnyPotter who got a generous tip of 777,777 tokens from mfcmadking in December 2019.
It is unknown how much mfcmadking paid for that tip because it depends on how he bought the tokens. Buying a shitload of tokens via wire transfer is cheaper than buying multiple small packages with a credit card.
But we can calculate how much GinnyPotter got by simply multiplying it by $0.05. So, the highest MyFreeCams tip ever gave GinnyPotter an interesting amount of $38,888.85.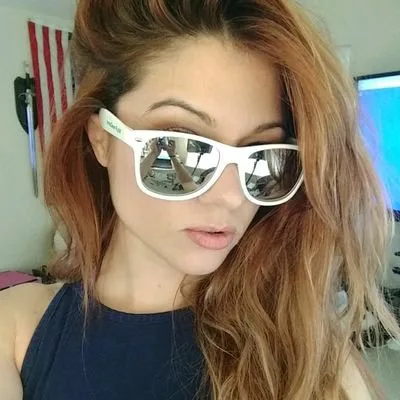 Who Is This Girl Holding The Highest MyFreeCams Tip?
Well, that is GinnyPotter. And if you need to ask, then you haven't been using MyFreeCams for that long. GinnyPotter can be considered one of the faces of MyFreeCams since 2011. At some point, it was impossible to talk about MyFreeCams without mentioning Ginny.
Ginny has 8 solid years of camming and got under her belt six Miss MFC awards between 2014 and 2109. She actually finished 74 times on the dream top 20. This means that during her solid 8 years of camming on MyFreeCams, 77% of the time GinnyPotter put her name on the top 20 that every girl dreams about. Counting only tips listed here, Ginny has an impressive average of 21,778 tokens per tip.
Although she has not been much active lately on MyFreeCams, you still can find her on Twitter and OnlyFans.
What MyFreeCams Model Got The Most Tips?
If you count every single tip, without considering unique tippers, then RocknRose is the MyFreeCams model with the most tips. Currently, she has more than 620 tips going over 12,345 tokens. However, 341 tips (55%) of these tips came from only one tipper: RocknKing.
But if you consider unique tippers, then the most popular is clearly Kati3kat with impressive 144 different tippers. She has more than double that the second most popular model.
So, while one is carried by one single tipper, the other has a huge army of tippers.
Who Is The King of Tips on MyFreeCams?
Well, that is easily RocknKing. As of November 2021, he has already tipped 373 times, totaling 12,056,418 tokens. Although almost all his tips (341) went to only one model (RocknRose,) he has also tipped five other girls.
Why These People Tip So Much?
Obvious answer: Because they can.
A more in-depth answer: MyFreeCams is widely known for being a webcam site where free shows happen every second. But the concept of free is relative. No show happens without a tip. Therefore, people need to tip to get things going. Maybe it is free to you if you are a freeloader.
But yeah, large tips are not necessary to start a free show. That is where the other community aspect comes in. MyFreeCams is a community-geared camsite where the members' egos play a huge role. It is the very same idea as gamification.
This is even more obvious if you consider that almost every significant tip is visible to the chat room, even though the tippers have the option to hide it from viewers or even make it completely anonymous. For some members, tipping is rewarding, and many models create leaderboards, points, scores, etc.
To make things clear
Legend
Some explanations on the tipper name:
Anonymous: Anonymous tipper (duh!)
Unknown: The tipper's identity was omitted by the person who provided the details for that tip, therefore it is unknown
Private info: The tipper's identity, although known, was removed by request
How the list is updated?
There is a bot tracking public tips, but this list is not automatically updated when a model gets a tip. It could though be automatic, but I prefer to first check the tips as a way to debug the bot, and then I manually import the file. I try to update the list at the end of the month.
This bot was not always collecting tips. So, old tips (before 2017) may not appear on the list. Thanks to everybody who emailed me the missing tips.
How can I add a tip to the list?
If you got a tip, tipped a model, or saw a model being tipped, feel free to send a message to contact@mycamgirl.net.
Screenshots are not mandatory, but it would be great if you could provide one.
No, the dates are not wrong
That is because the bot uses the UTC timezone. Many tips happen during the evening in the USA, which is already the next day if you use UTC.
Model name does not match the screenshot
Since models can change their nicknames on MyFreeCams, the nickname in the screenshot may differ from her current nickname. The list shows the current nickname, and the screenshot, obviously, shows the name the model had when she got the tip.
Model's face is not in the screenshot
Models' faces don't appear in the screenshots for privacy reasons. Although many wouldn't mind appearing in the screenshot, some may not like it. But I can guarantee their expressions of joy are unique.
Removing a tip from the list
Models, tippers, or even a whole tip may be removed upon request from either the model or the tipper.
Tips are only removed from the list upon request.
That 100000000000 token tip is missing
Yeah, from time to time I hear rumors of some impossible amount of tokens being tipped. With those, especially if they are public tips, and the bot caught nothing, I am a bit skeptical.
You see… a model's camscore history is like a seismograph, and insane tips are like earthquakes. They always make the needle jump on the graph. All the unconfirmed insane tips I heard about made no changes to the model's camscore history.